When my brother and I first arrived at the airport in Edinburgh, Scotland, we honestly didn't have much of an idea of what we were going to do there. All I really knew about Scotland were beautiful landscapes (maybe Loch Ness?) and castles while my brother was on the search for Scottish whiskey. Either way, we were pretty much exploring on the fly with our Google searches of what to do in Edinburgh for the two days we were there.
We actually did explore quite a bit for our first day in the city and the highlights for me was climbing up to Arthur's Seat and visiting Edinburgh Castle. Why? Because not only are they two historic places but they are two of the highest points in Edinburgh where you can get breathtaking views of the landscape, castle, and the surrounding city.
Arthur's Seat, Holyrood Park
From the airport, the very first thing we decided to do was head to Holyrood Park since it was described to be famous within the city with lovely landscapes. What we didn't really read over was there were these huge hills and cliffs that overlook the city that you had to hike to the top. Well, since we were already there on limited time, we decided that we might as well climb to the top to Arthur's Seat. It was maybe a slightly poor decision to do this first given that I was sleepy from a red-eye flight and haven't had any food in the early morning yet but in the end, it proved to be totally worth it.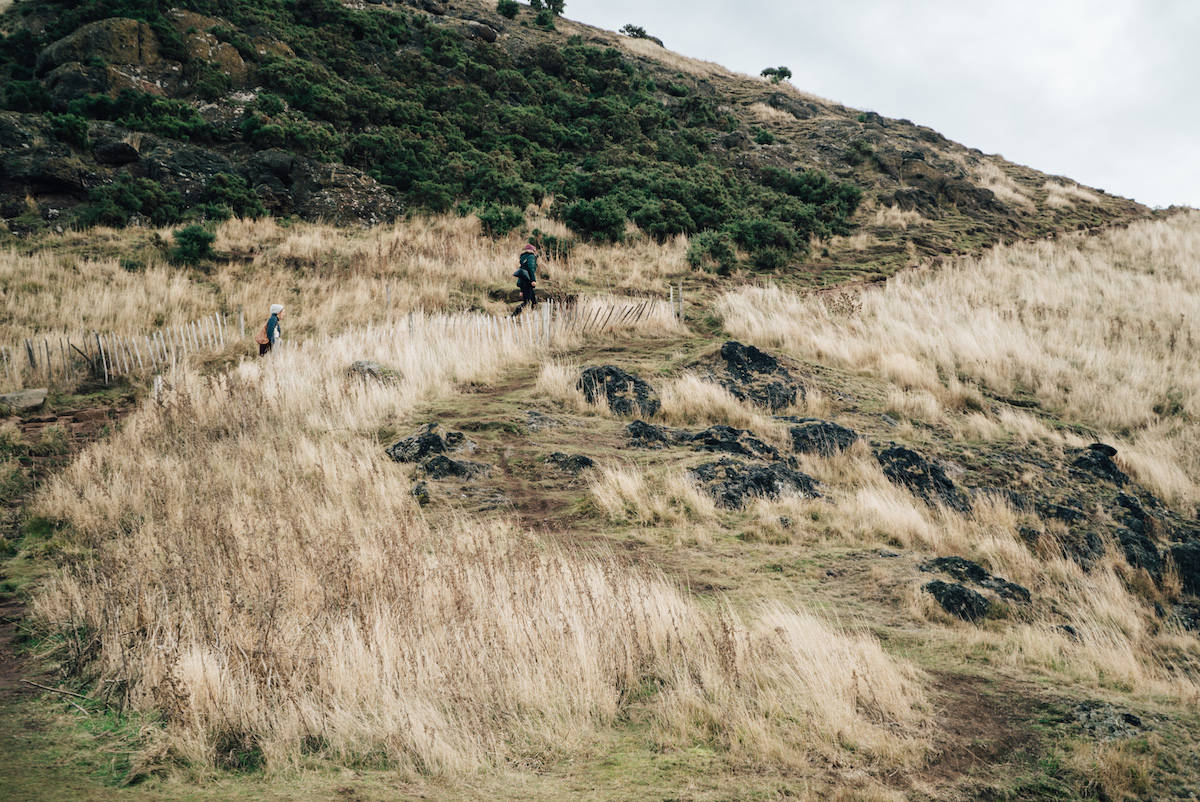 Still, I didn't really have any idea what kind of hike this would be and I wasn't really prepared for a hike. It wasn't an overly grueling hike but it did make me sweat and my legs were burning. The first part was mostly steps and there were a lot of them. We were going at a pretty good pace without much stopping, though we'd pause to admire the sweeping views of the city.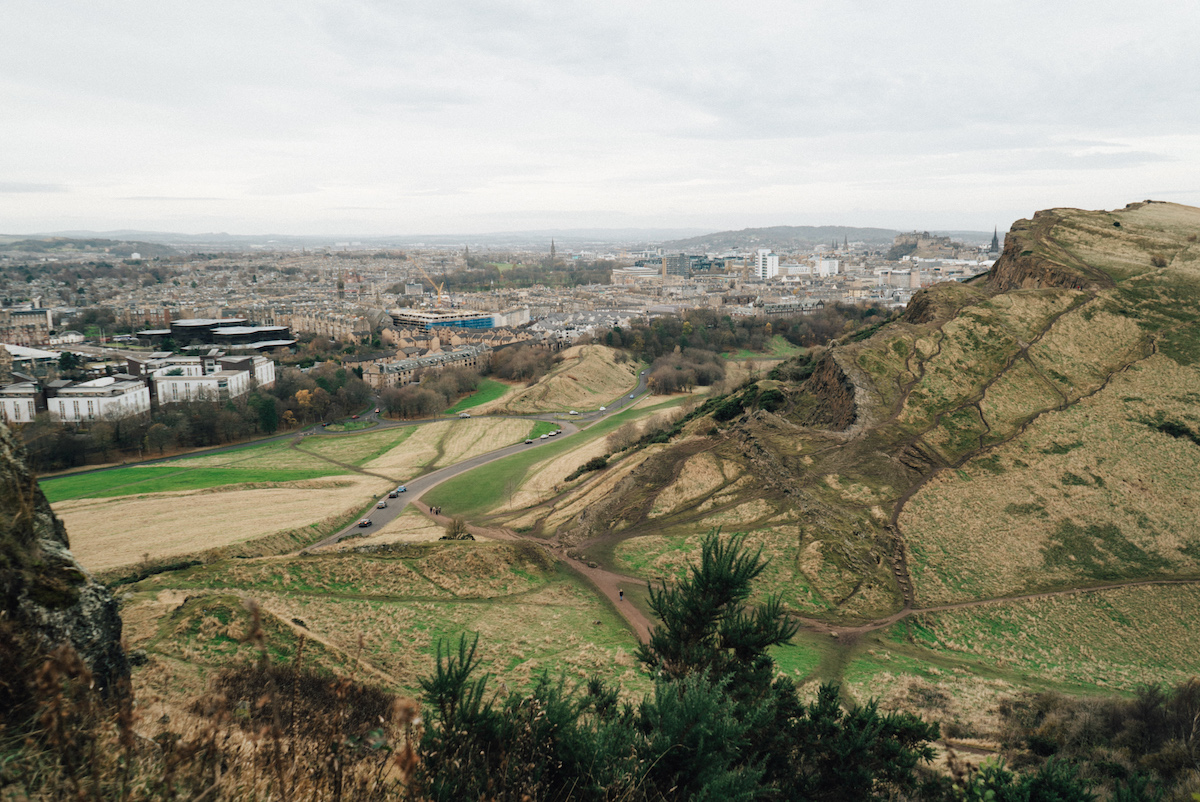 When you're getting close to the top towards the end of the hike, the steps disappear and turn into a dirt trail and is a little more even level. It was a bit easier on the legs but the gusts of wind were furiously blowing at us, threatening to take any sweater or jacket if we didn't secure them properly.
After about 45 minutes, we finally reached the top of Arthur's Seat. You definitely feel like a bit of a king being on top of Edinburgh, especially when Arthur's Seat is actually the tallest point in the entire city at 251 meters (823 feet) since there are no tall buildings. From here, you have 360° panoramic vision of the whole city and out to the ocean. The views are simply spectacular and breathtaking.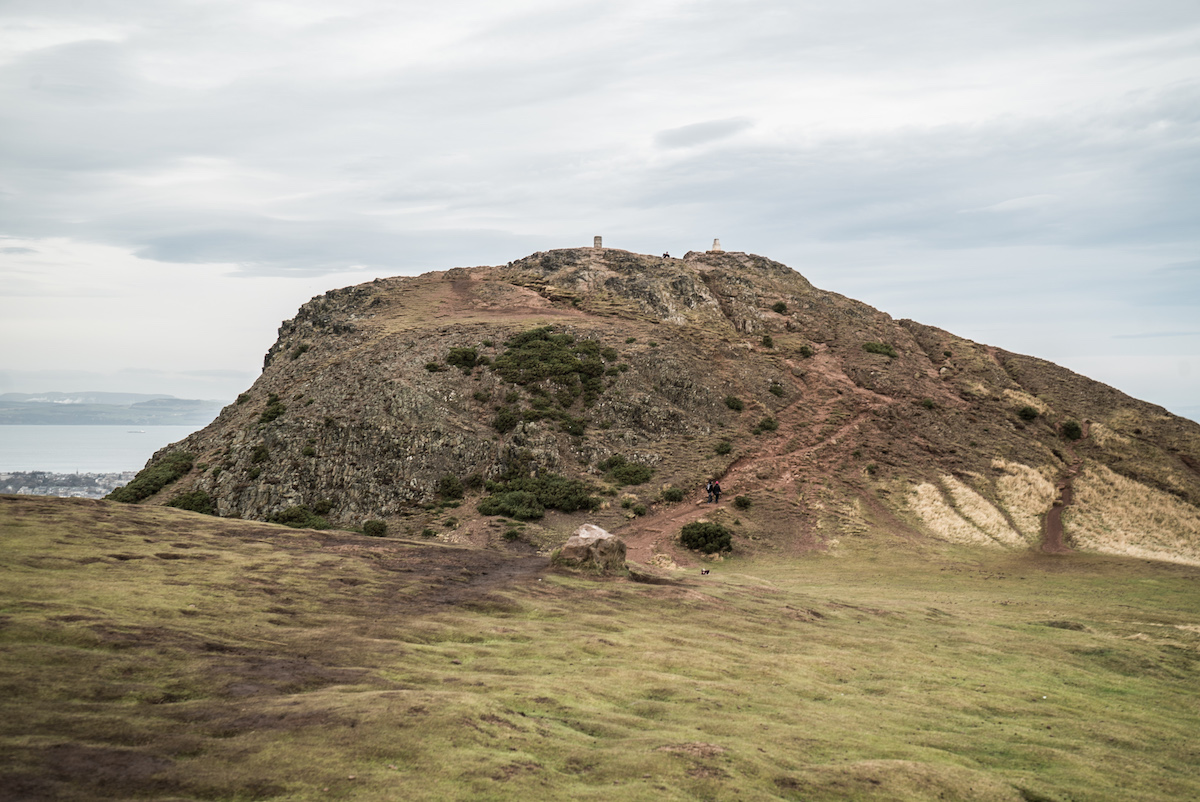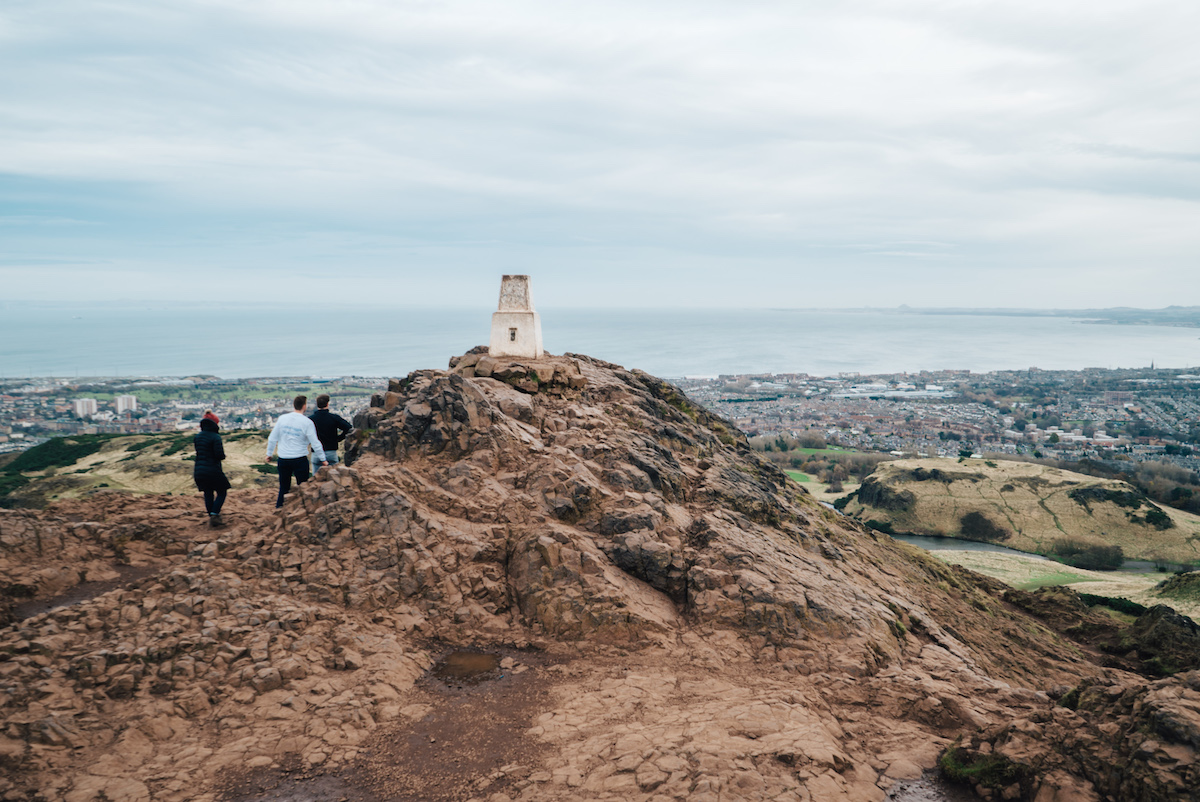 We spent about 15 minutes on Arthur's Seat before making our descent. While walking back down, we were getting a great view of a cliff-like landscape named Salisbury Crags. It really showed how massive this rock was and you can also climb towards the edge of this rock as well.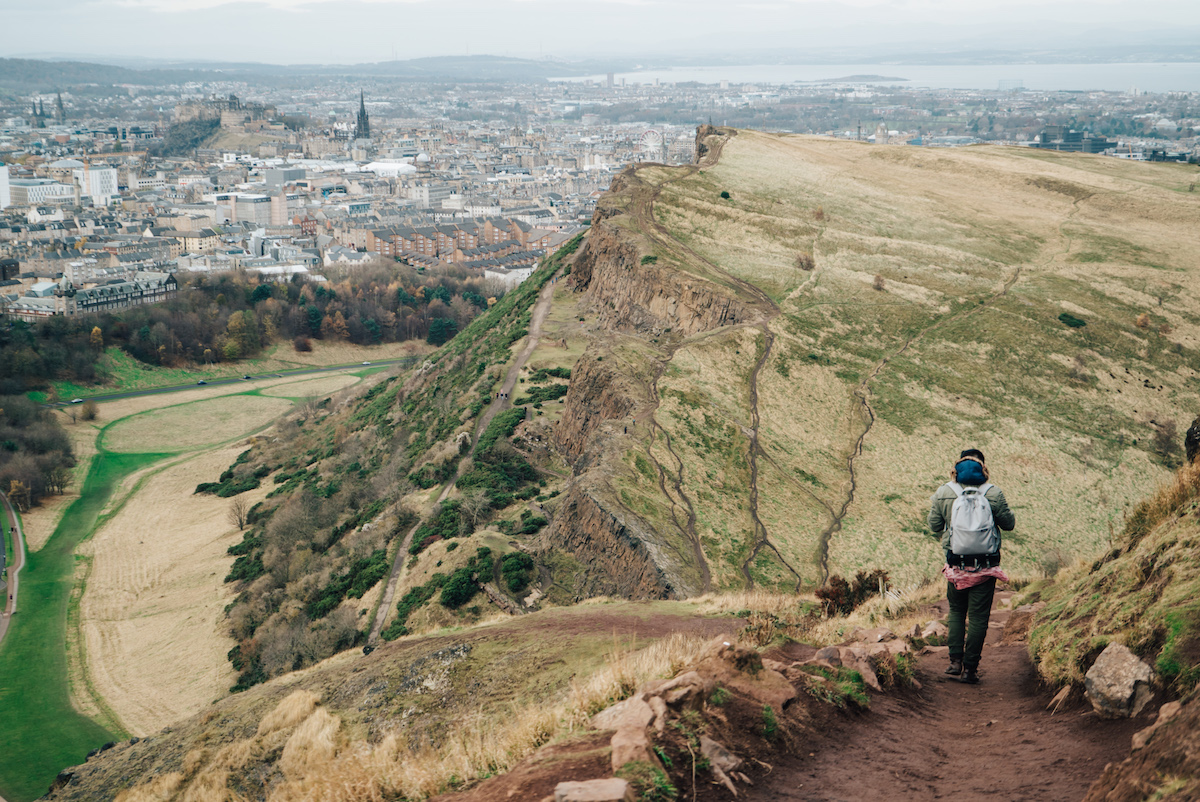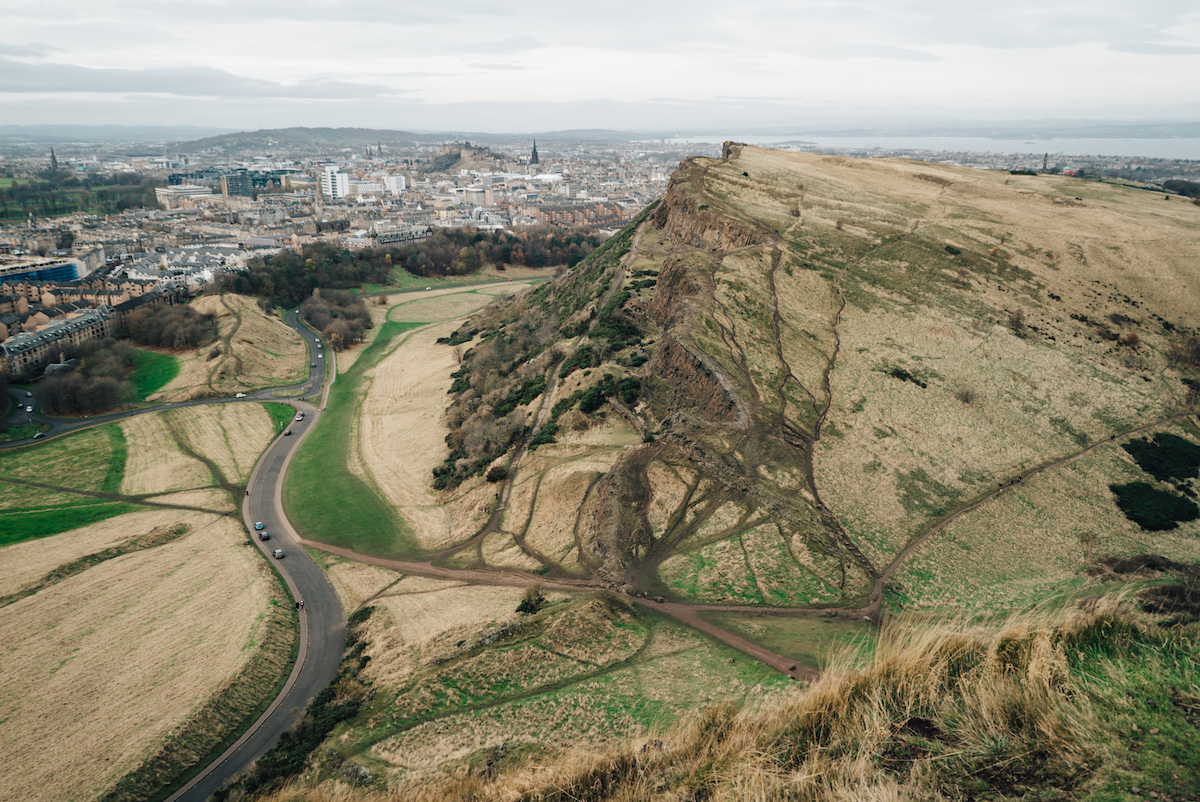 Hiking to Arthur's Seat is definitely a must-do activity during an Edinburgh visit, even if you're sleepy and hungry to start the day. Once we eventually got our fill of food in us, we checked out the other high point in the city at Edinburgh Castle.
Edinburgh Castle
Being only a mile away from Holyrood Park, you can see Edinburgh Castle pretty clearly from Arthur's Seat. After all, the castle stands above just about everything else atop the Castle Rock. However, it's nothing compared to seeing the castle up close instead of viewing it from afar.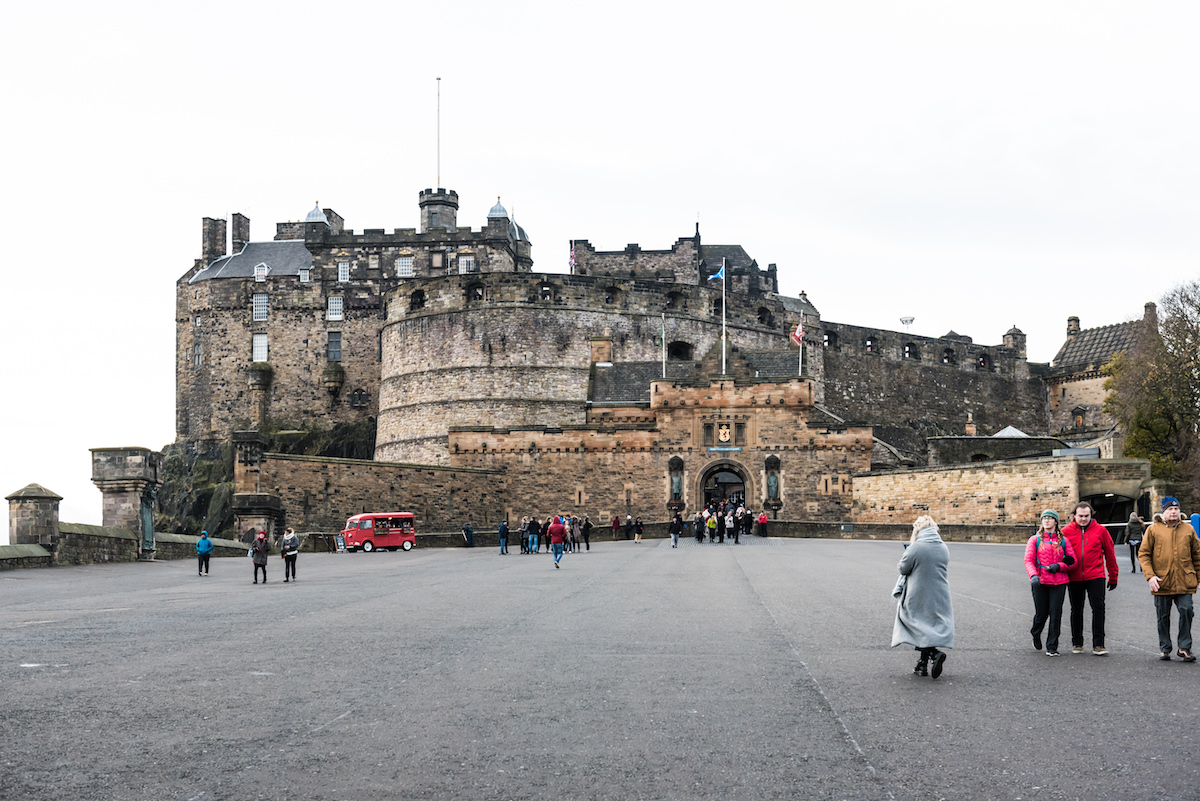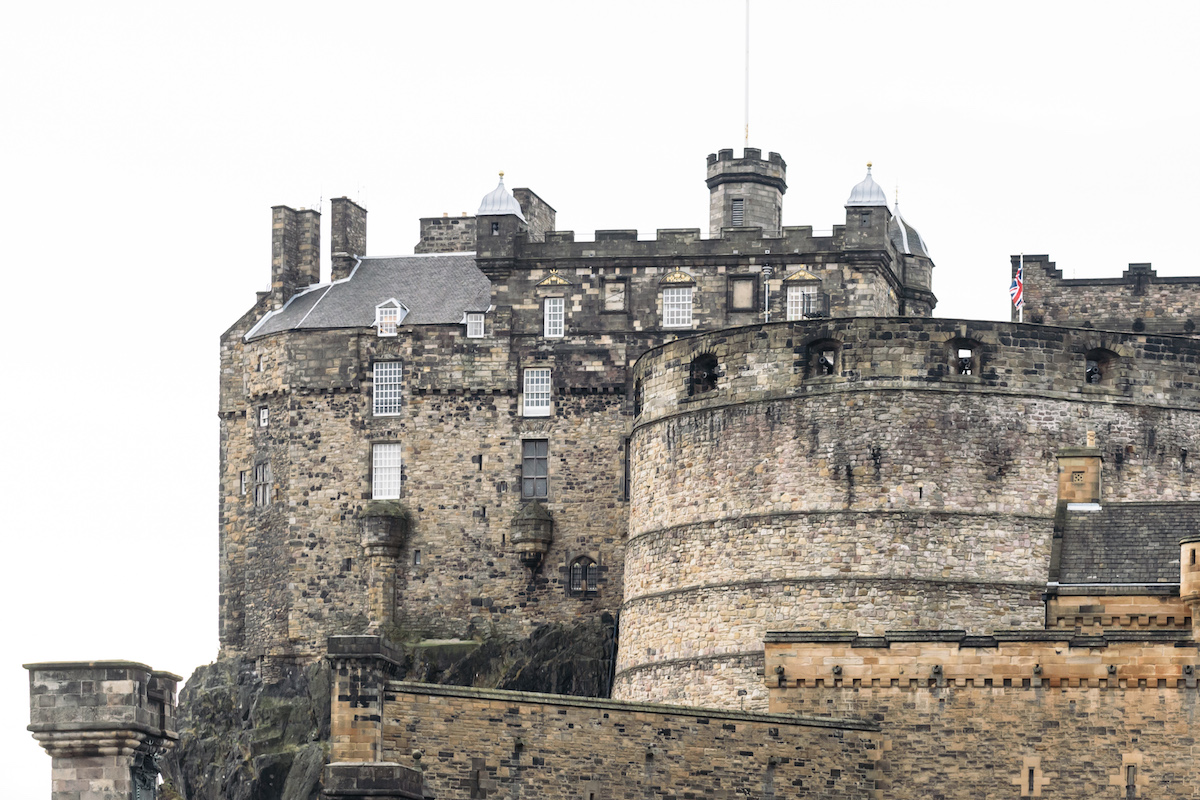 There's a reason why the Edinburgh Castle is the most recognized landmark in Scotland. The historic castle is truly massive, very much looking like a gigantic fortress and imposing its authority over the city. This makes the castle practically its national symbol and one of Scotland's top tourist attractions with over 1.5 million visitors annually.
Normally, to enter the castle, it costs £16.50 for and adult and it's a little less for concession (60+ years or unemployed) and kids. Luckily for us, we arrived in Scotland during the St. Andrew's Day holiday (November 30th) and entry was free for us! For being hundreds of years old, the castle is incredibly well-maintained, although, throughout the years, various structures were built at different times. And if you plan your visit right, you may be able to see the castle fire off its cannon, which they do at 1:00 PM every day except Sundays.
Beyond the incredible interior is also getting to see the views of Edinburgh from the castle. Standing atop the Castle Rock at 130 meters (430 ft), you get a great vantage point of seeing the city and the cool architecture around the city. Even from the entrance is a beautiful view towards Old Town, Edinburgh, which is the oldest part of Edinburgh along with the castle.
So, if you want to check out two of the highest points (literally and figuratively), take a hike up to Arthur's Seat and visit the Edinburgh Castle. Not only are they two of the biggest attractions in Edinburgh but they're also two of the best places where you can enjoy some amazing views of the entire city. If you've been to Edinburgh, let us know what are some of your favorite viewing points!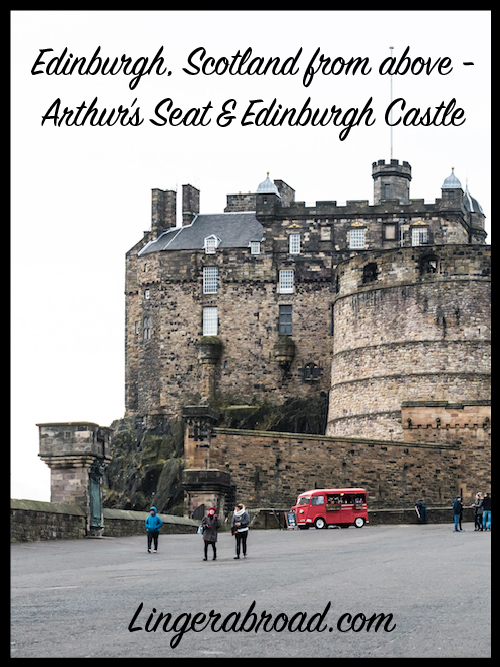 Linger Abroad with us!
Subscribe to get our latest content by email. Just travel, no spam.