One of the first things I learned upon arriving in Scotland is the people love their whisky. Well, even that might be an understatement. I mean, they really, really looooove their whisky! Think I'm overstating it? Then head over to the Scotch Whisky Experience in Edinburgh for a comprehensive introduction of Scottish Whisky. You'll find that crafting the finest whisky is an art form, a proud tradition, and a big part of the country's identity. (Also, in Scotland, they spell it "whisky" and it's a big deal to distinguish this from the "whiskey" spelling used elsewhere.)
Whisky not your thing? Be sure to check out where you can catch the best views of Edinburgh instead!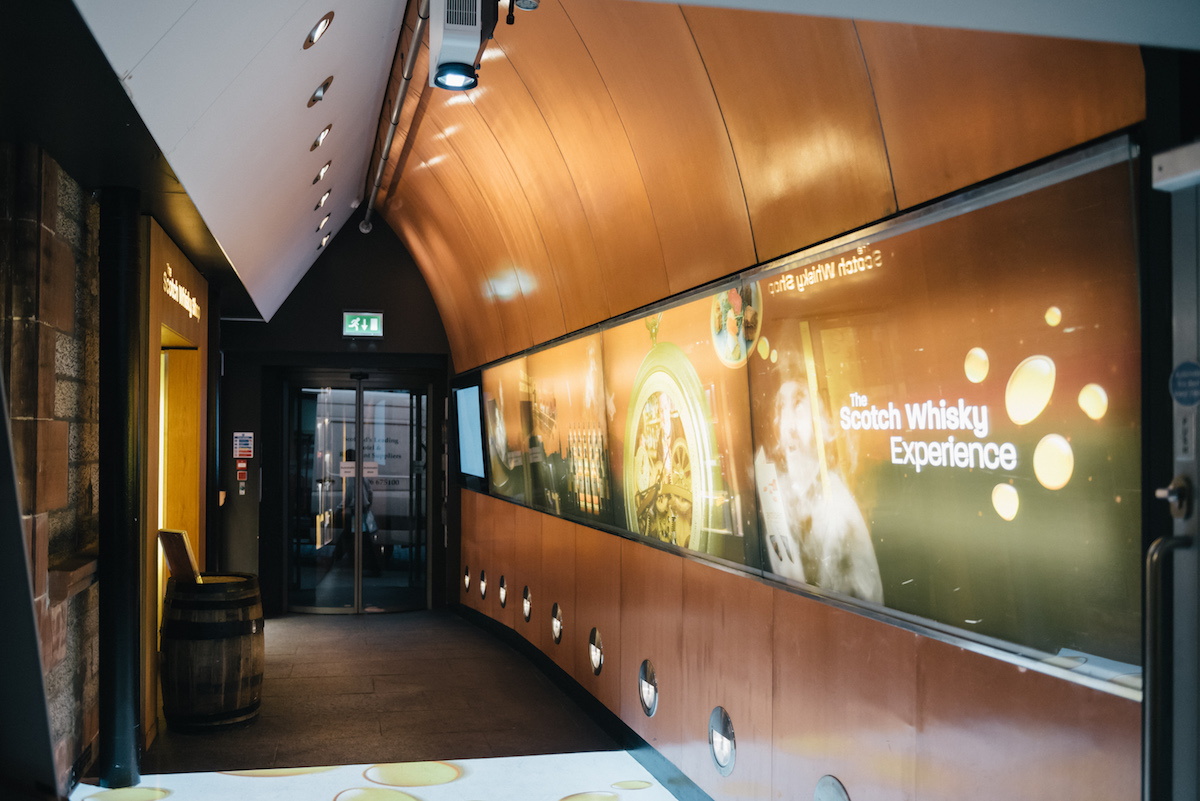 The Scotch Whisky Experience is located towards the end of the "Royal Mile" in Old Town, Edinburgh, just before reaching the Edinburgh Castle. There are several tour packages available, starting from the basic Silver Tour and upwards to Gold, Platinum tours and the Taste of Scotland experience for Scottish Cuisine. My brother and I opted for the Silver Tour at £15.00 per adult, which included an interactive ride about how whisky is made, a presentation of different whisky, a taste test for a single whisky, and a visit to the world's largest Scottish whisky collection.
The tour starts with starts with the 10-15 minute barrel ride (yes, you are riding in a barrel casket) that shows and explains the basic process of whisky production. At the end of it, you are whisked (not really that quickly, but just wanted to use the word) into a room with other tourists for a presentation of the different elements and types of whisky in the country. At the end of the presentation, you get to taste a whisky of your choosing, while the other tour packages will offer at least 4 single malt Scotch whiskies.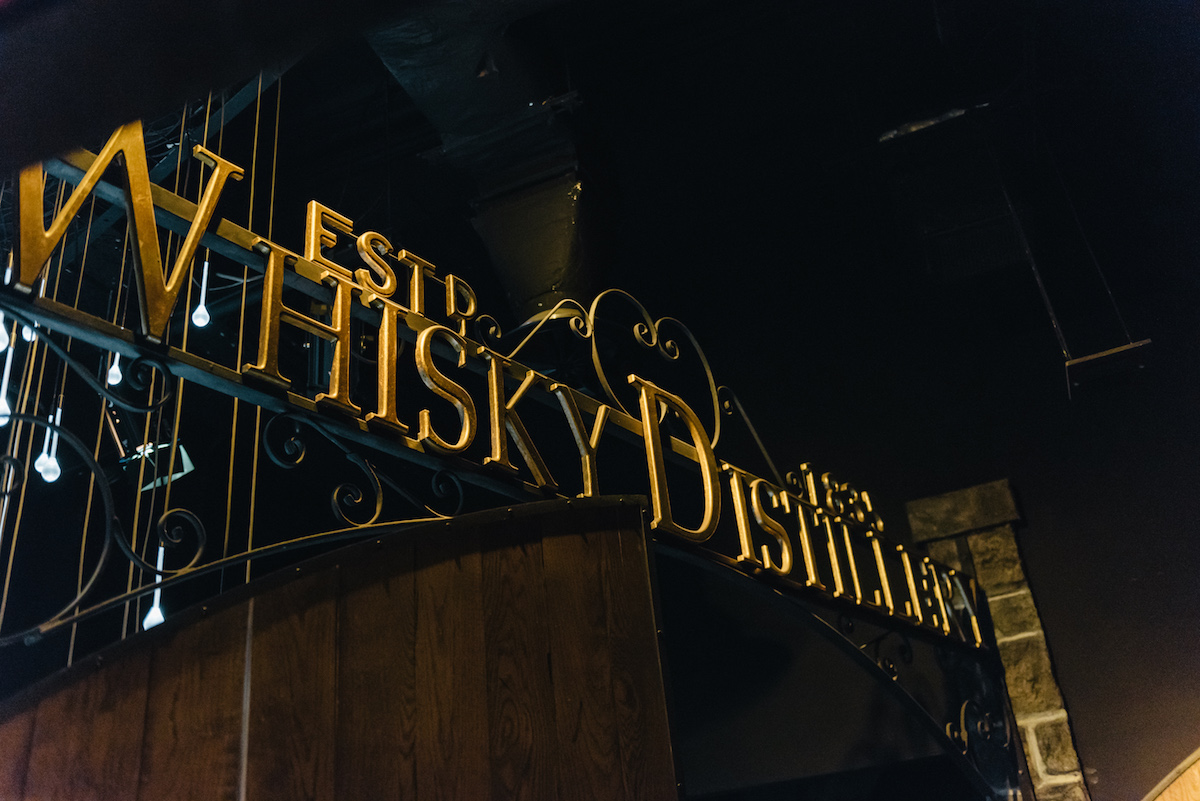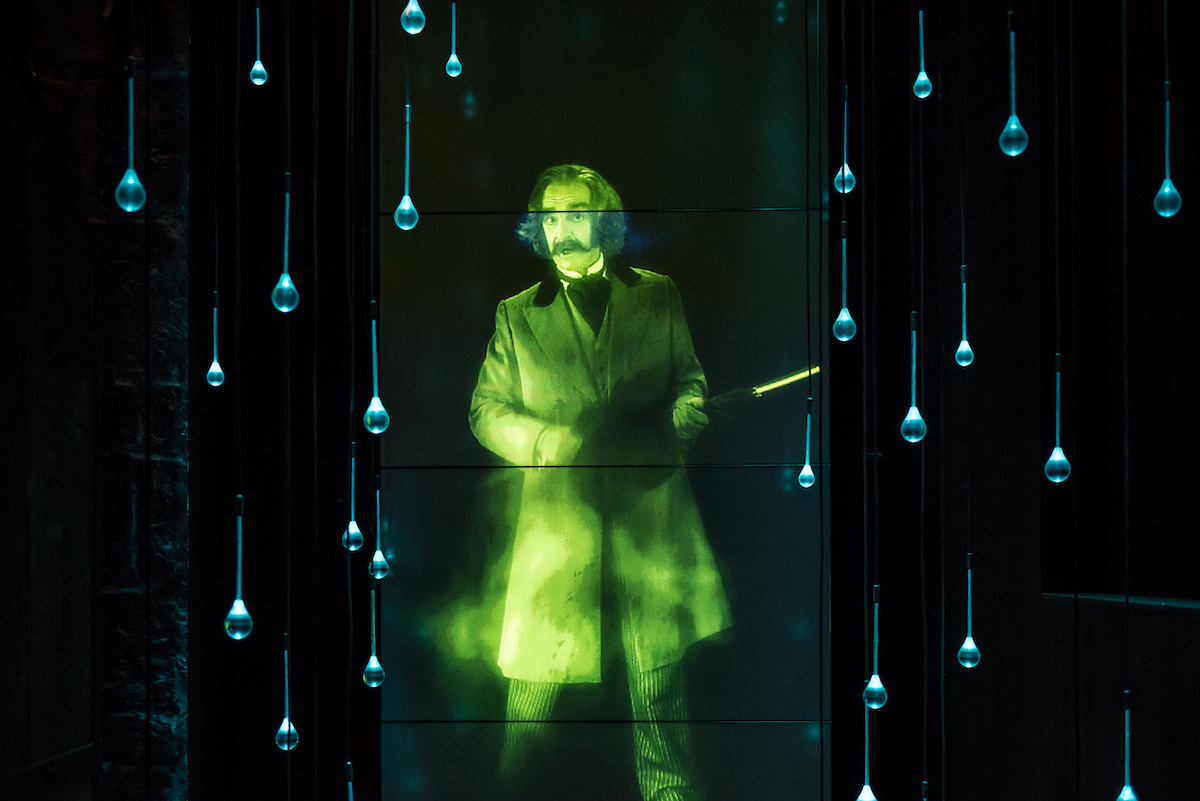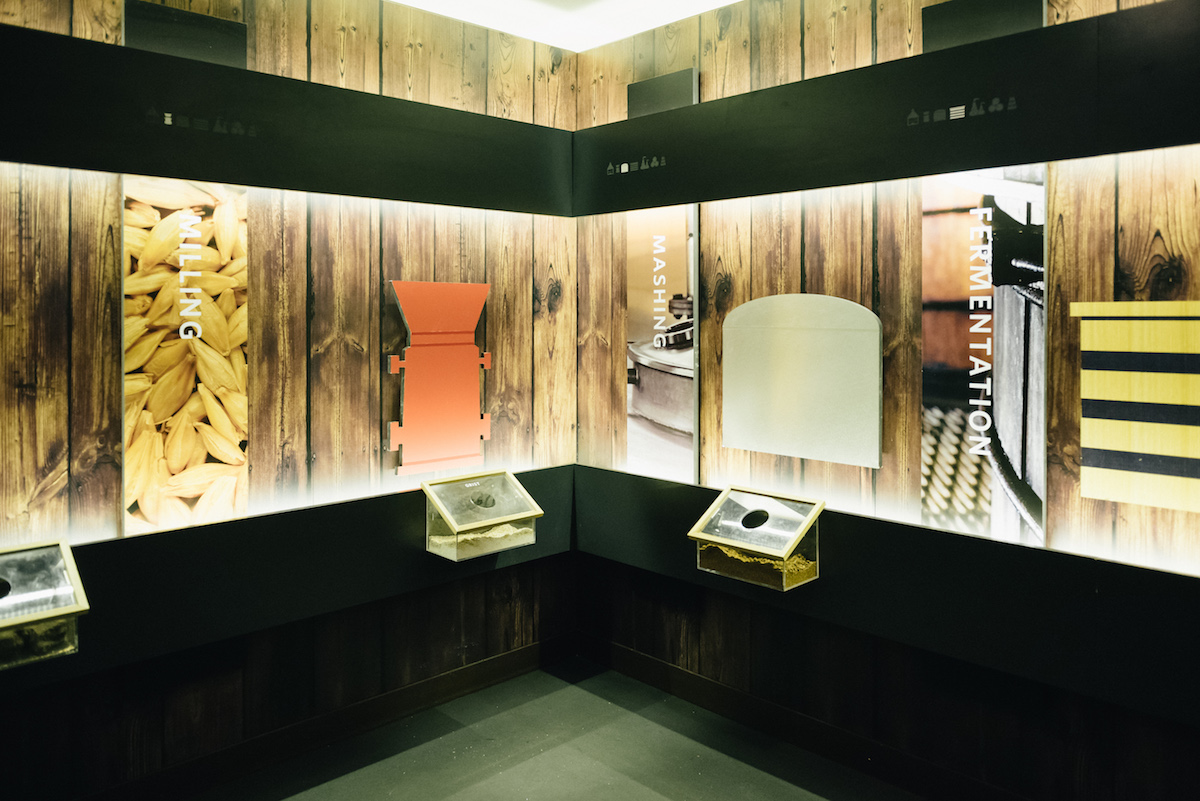 When the taste test concludes, you are then taken to view the most impressive part of the tour, The World's Largest Collection of Scotch Whisky, and it is glorious! I'm not a whisky enthusiast but even I could appreciate the splendor of this beautiful display.
This collection was actually started by Claive Vidiz, a whisky connoisseur from Brazil, in the 1970s and took him 35 years to amass his collection before landing in its new home in Edinburgh in 2009. The bottles are now housed and perfectly lined up in a display room with another part of the collection in the bar area. In all, there are 3,384 bottles of whisky. Though I haven't seen many whisky collections, I will venture to guess that it is the greatest display of whisky in the world. Some bottles are even over 100 years old! I'm sure many grown men and women have shed a tear and basked in its glory.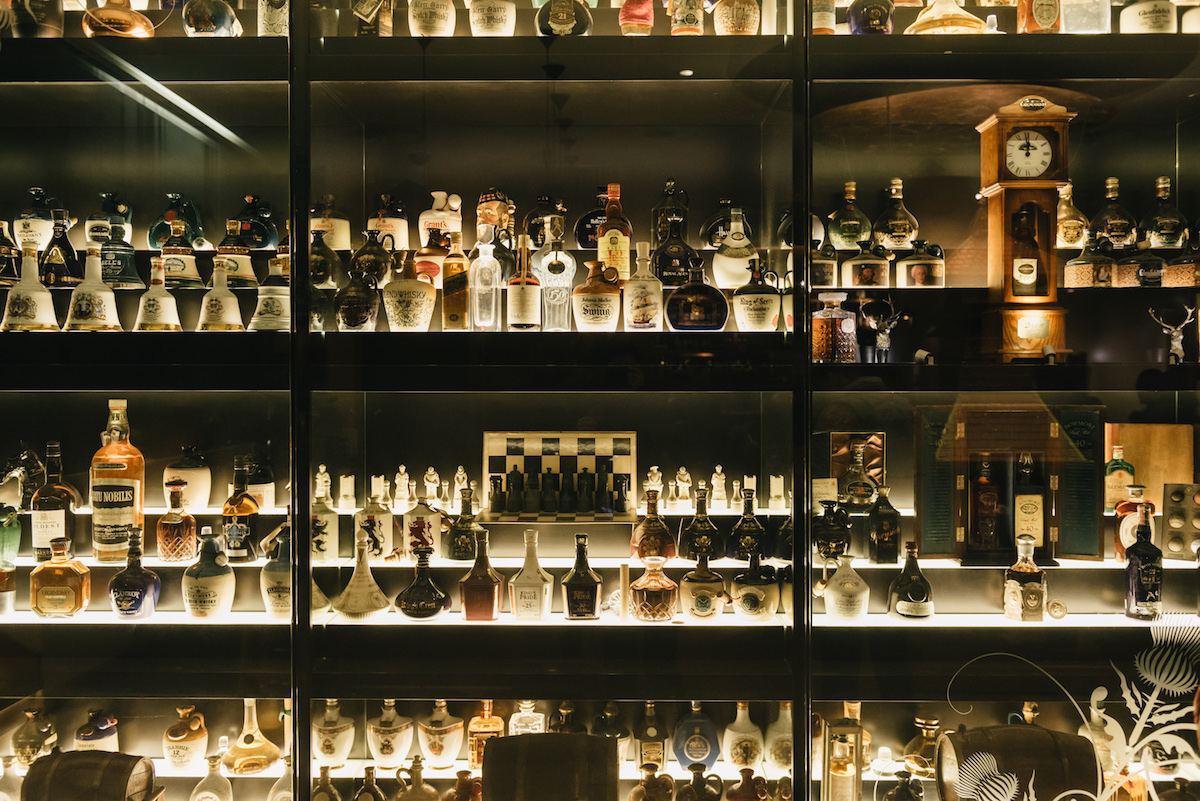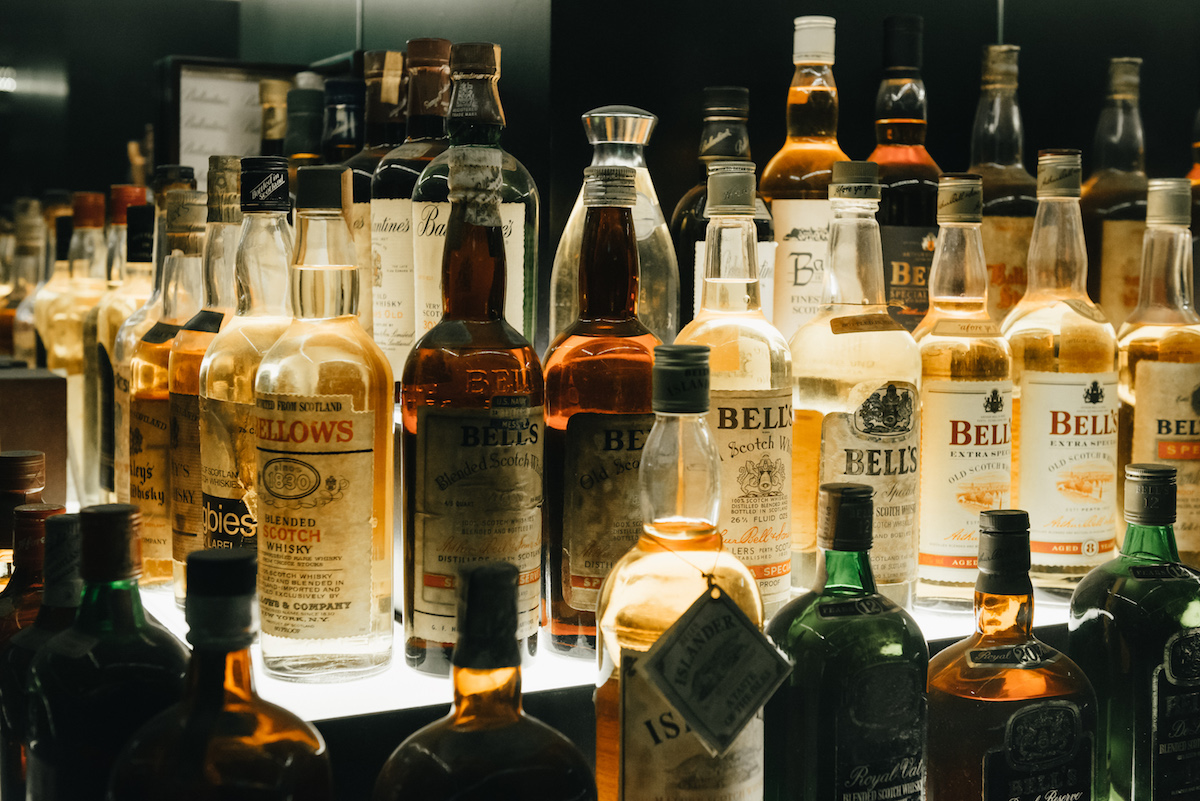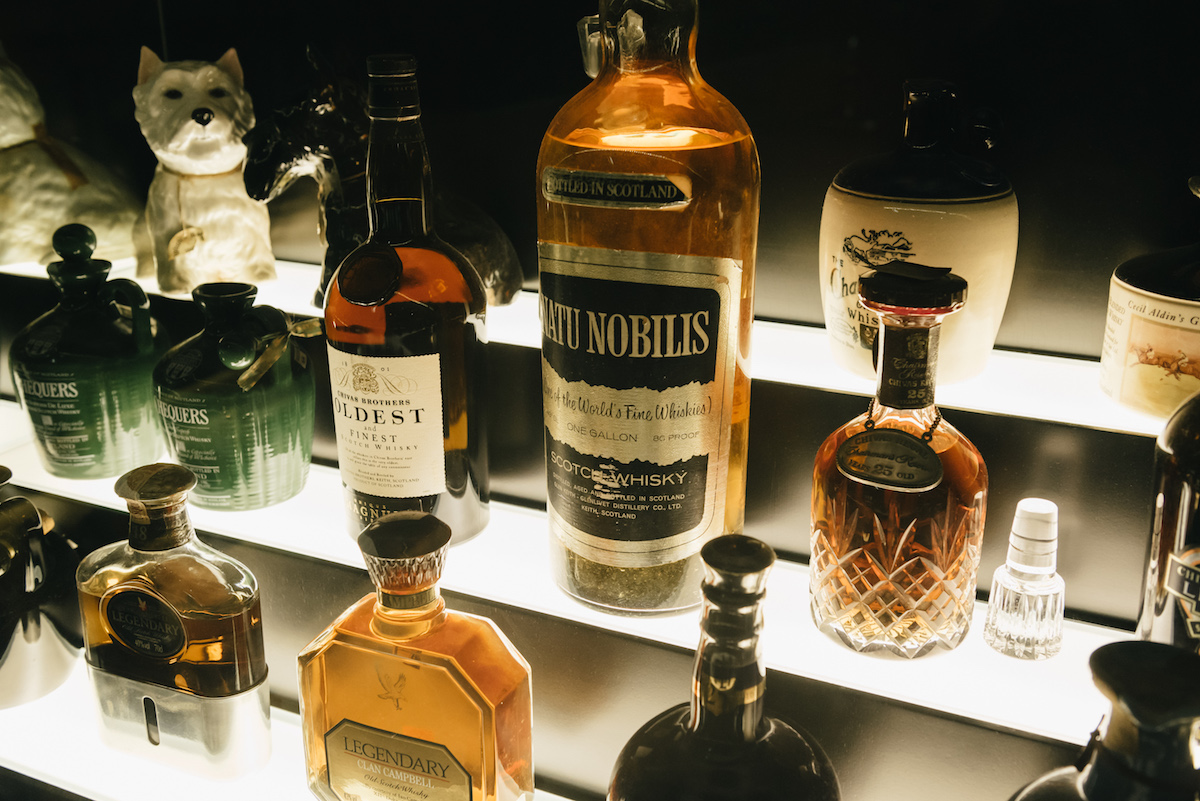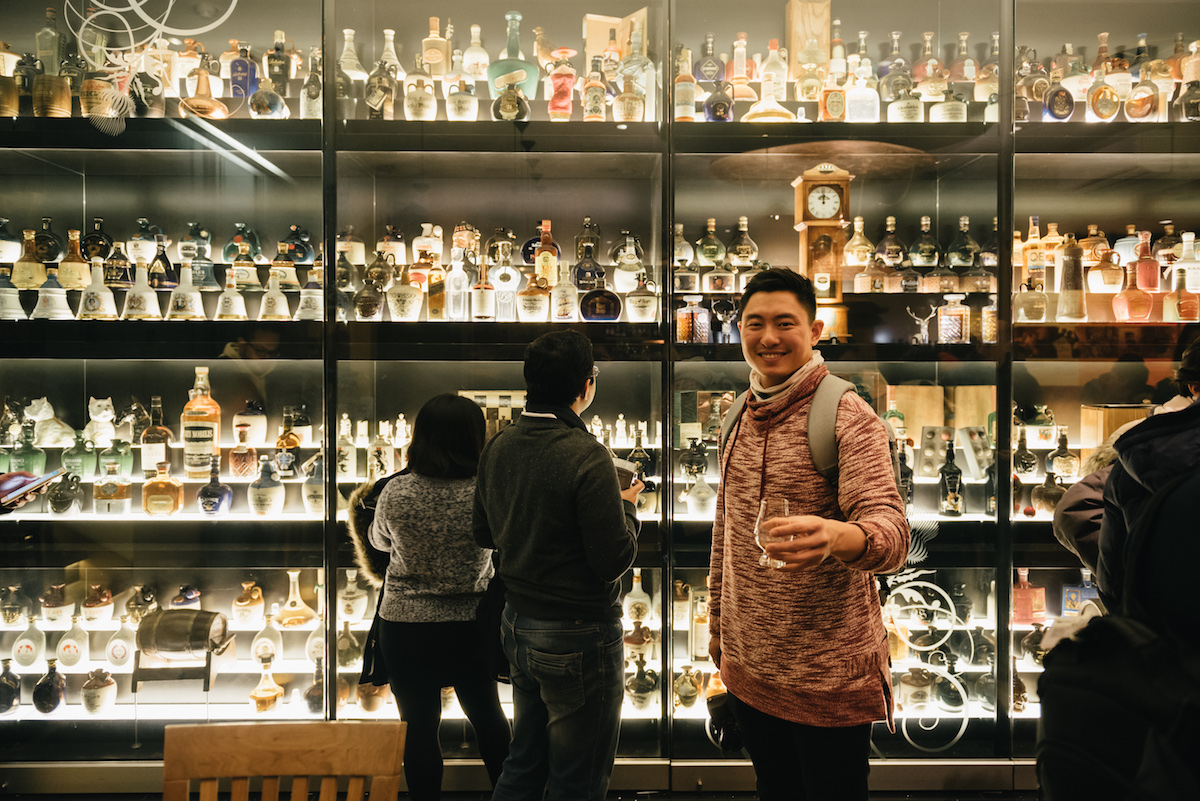 The tour ends once you finish going through the collection but you can hang around the bar area to sample more whisky, which is exactly what we decided to do. Behind the bar is a pretty impressive selection of whiskies to try from and we asked the bartender to create us a sampler of his choosing. He was really knowledgeable in explaining each of the brands he poured us what I'd expect to taste and aromas I should detect, which is far more than I learned than any other time drinking whisky.
After enjoying our sampler, we finished up our visit by checking out the store. You'll find a large selection of just about any whisky to purchase and just ask any of the sales associates for help on the brand recommendations to curb towards your tastes. If anything, you can at least see what incredibly expensive whisky looks like! On display (and for purchase) are several bottles of whisky with VERY high price tags, including a 1966 Dalmore for £18,500 and a 50-year Balvenie being sold for an astounding £27,500!!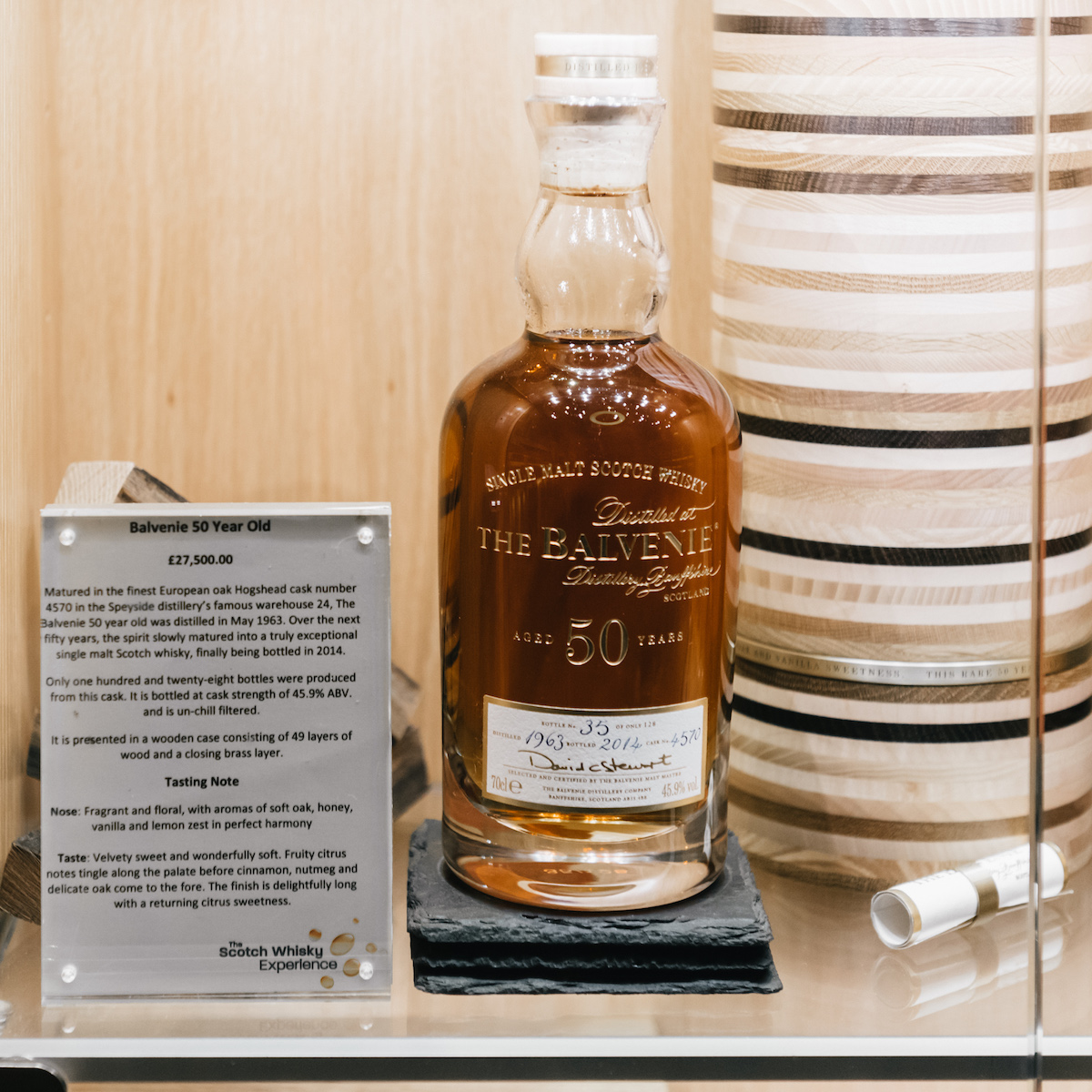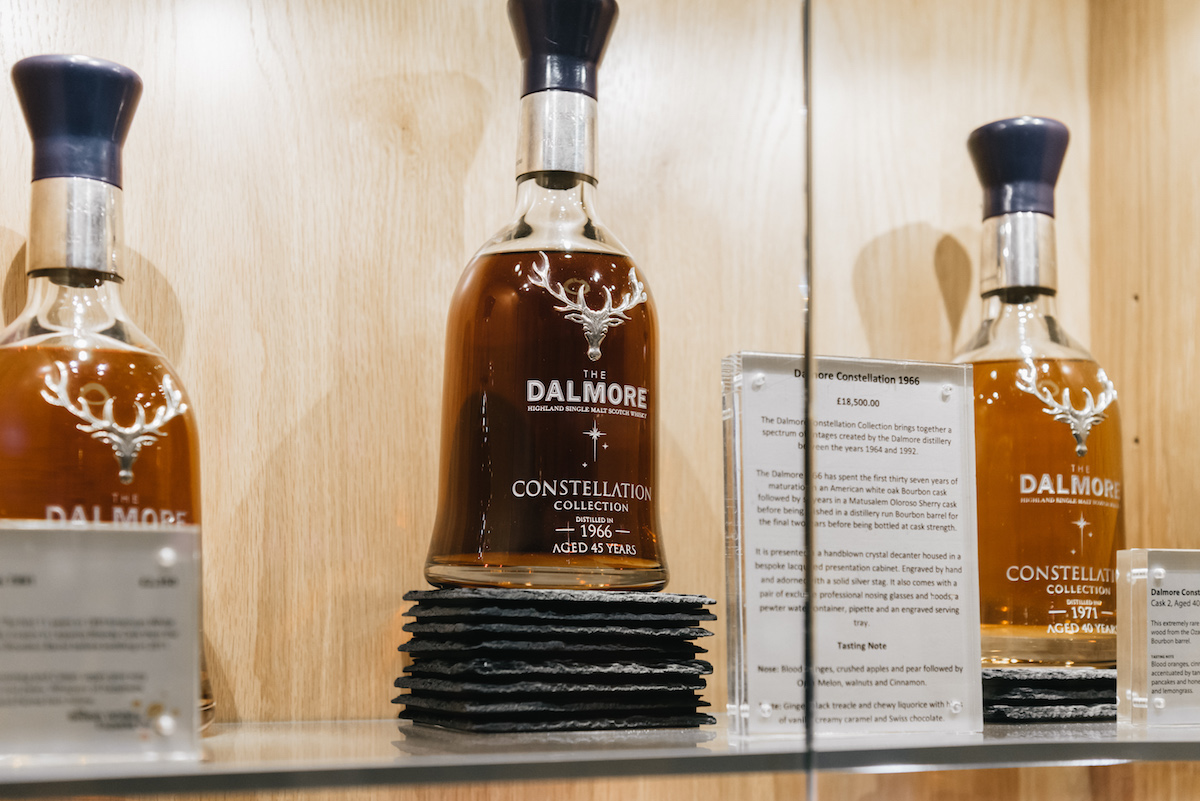 So if you want to taste a bit of the heart of Scotland, try out a whisky tour at the Scotch Whisky Experience. You can find more information on their website: https://www.scotchwhiskyexperience.co.uk/
Like what you read of the Scotch Whisky Experience? Give it a pin: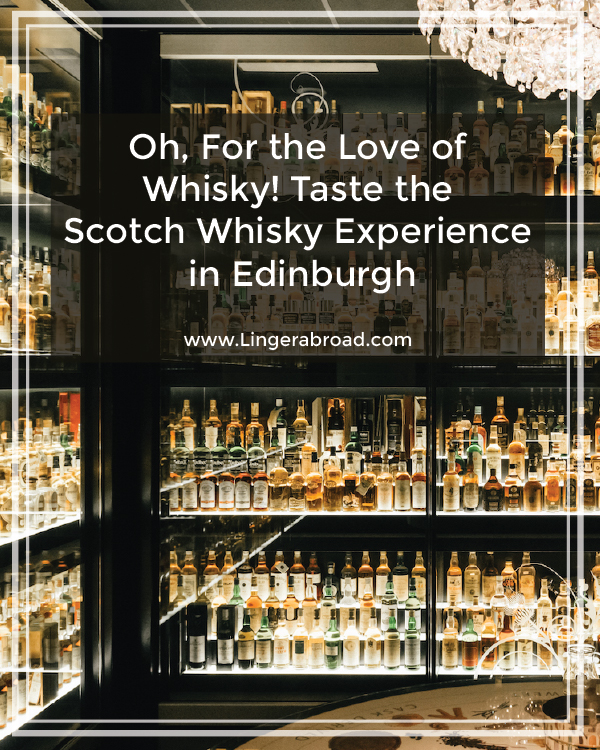 Linger Abroad with us!
Subscribe to get our latest content by email. Just travel, no spam.