When you're are visiting Iceland, you're probably most interested in the variety of incredible landscapes or the Northern Lights. During your visit, however, you also need to eat/drink and find places to stay. Well, there are plenty of places to stay and more places to dine and drink. Icelandic cuisine offers a variety of delicious options that will satisfy your taste buds, these can come at a price if you don't plan carefully. Iceland can be notoriously expensive, so you probably will need to budget a little bit so you don't go overboard.
During our visits to Iceland, we wanted to try some Icelandic cuisine and do some activities while also staying within our budgets. It was a fine line to walk, but we had a pretty good balance and got to enjoy a little bit of everything. So, we put together a list of the places we stayed, dined, and also some tips at the end to help control your budget during your visit.
Accommodations
We stayed at this Airbnb just outside of downtown Reykjavik. At around $122/night for the three of us, it's a great budget place. It's a cozy single-story home with several bedrooms that each can be rented out, a full kitchen, and dining room. There is also horseback riding available with this Airbnb and other outdoor activities, and it's in a good location to see the Northern Lights.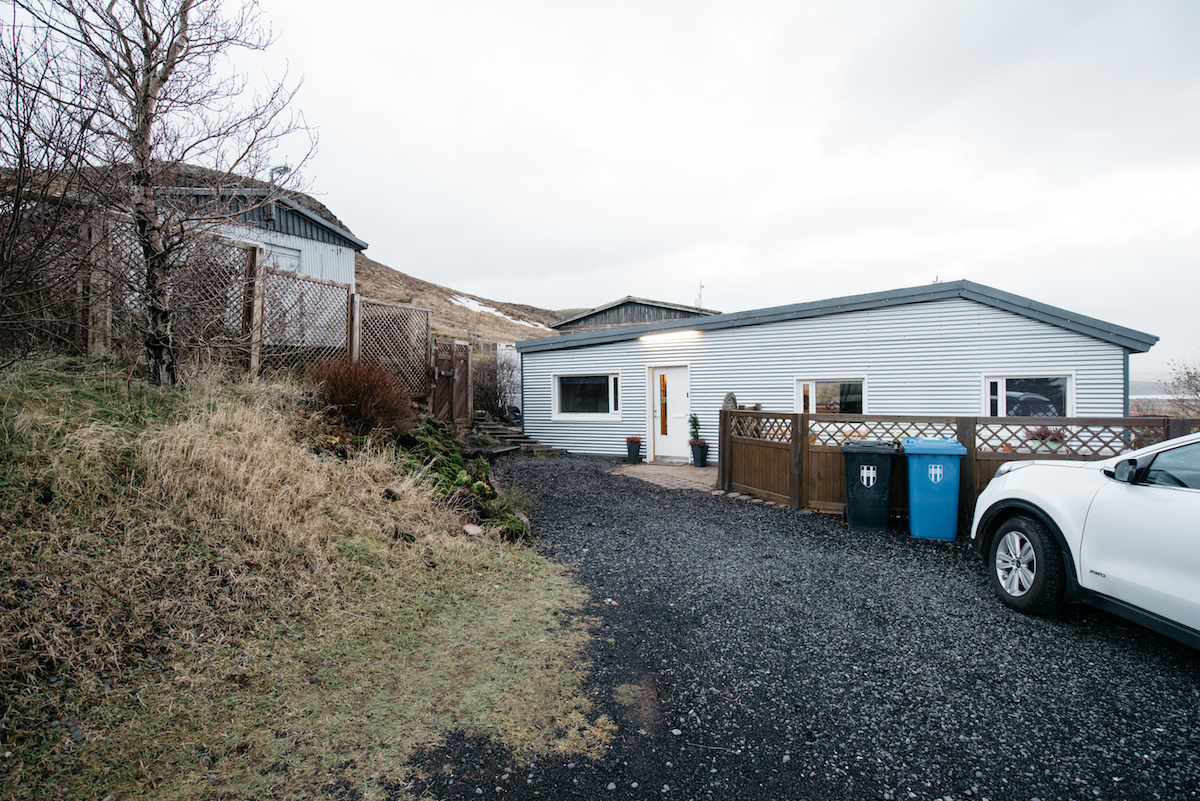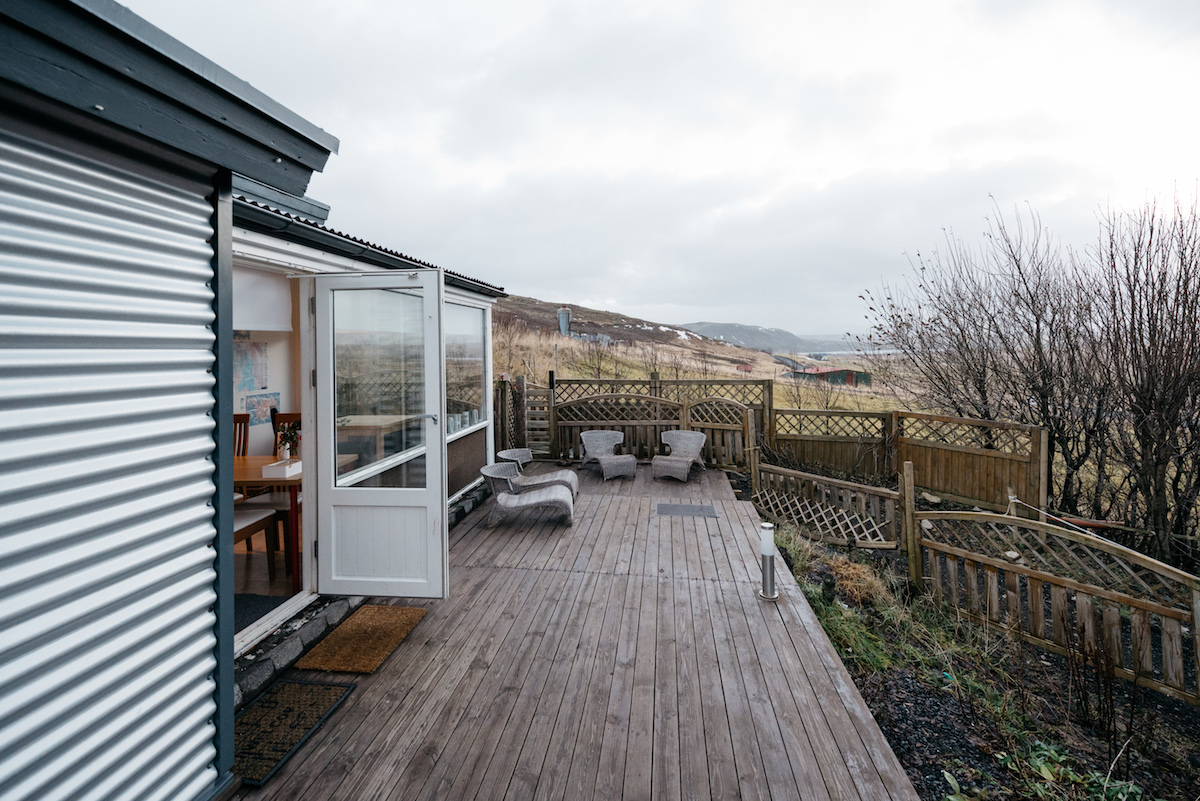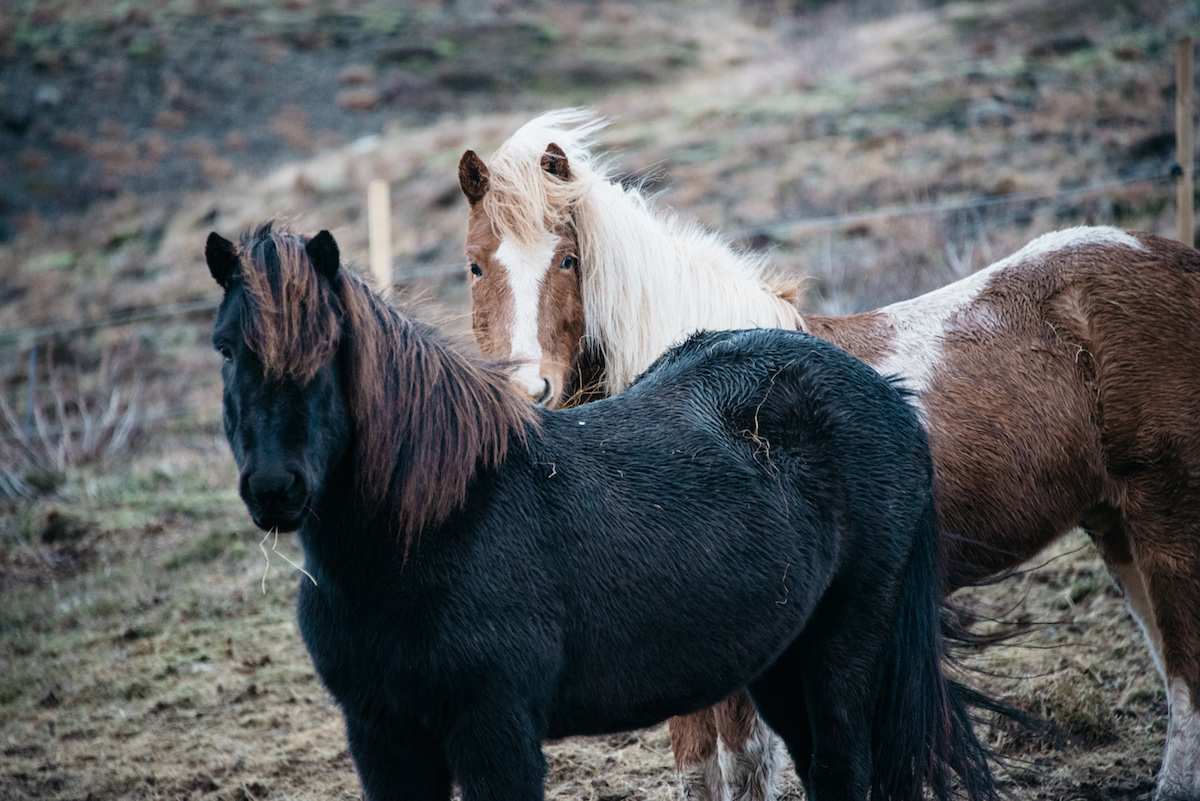 Laugarvatn is a small town that's perfectly located near several main attractions, including Pingvellir, Geysir, and Gullfoss. While you're here, you can stay at the Heradsskolinn Boutique Hostel. Starting as low as $90/night, the hostel has just about everything you need, from a mini-restaurant, reading area, entertainment room, and the front desk can help arrange nearby activities. It's also right by the Laugarvatn Lake and you can check out the geothermal spa, Laugarvatn Fontana.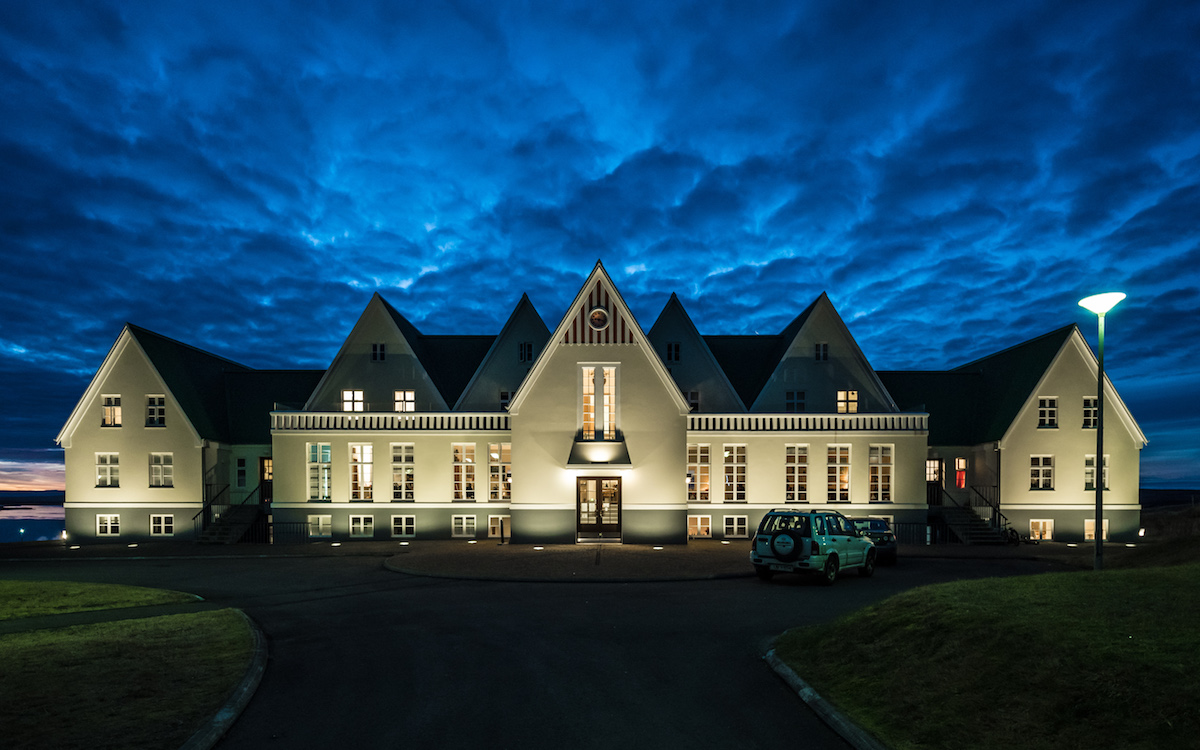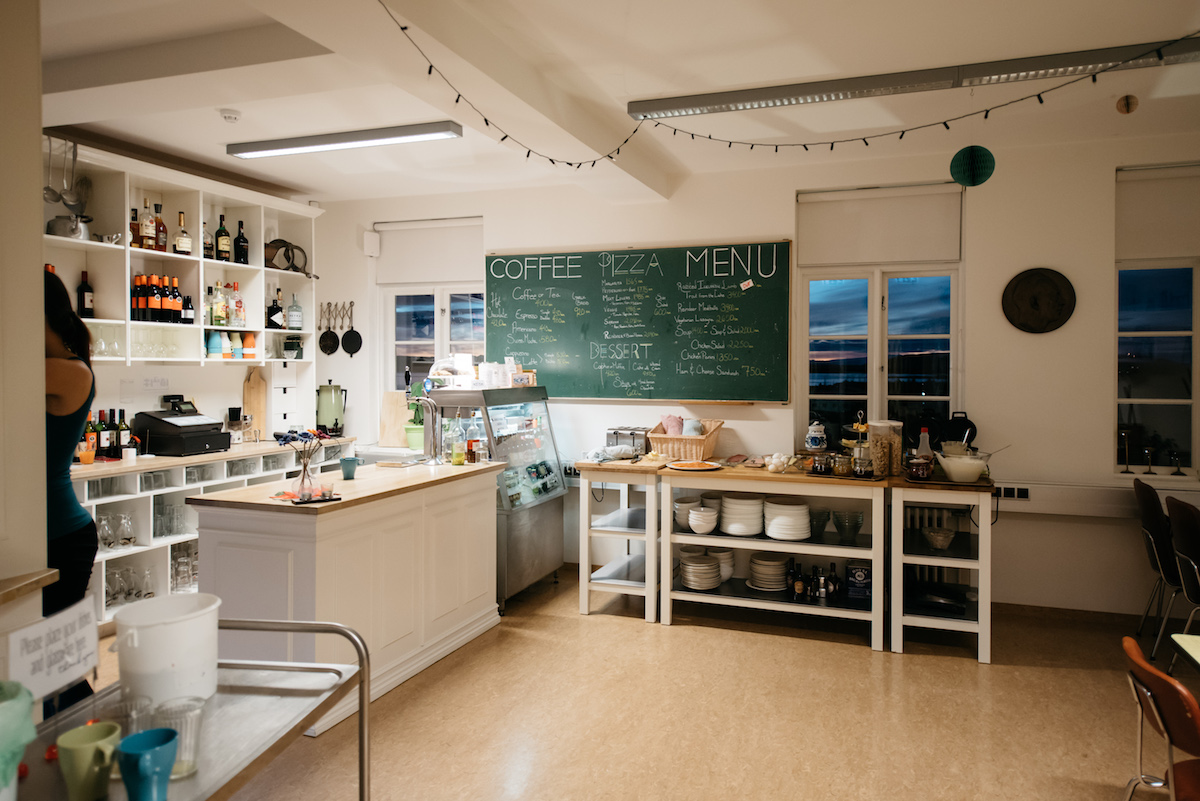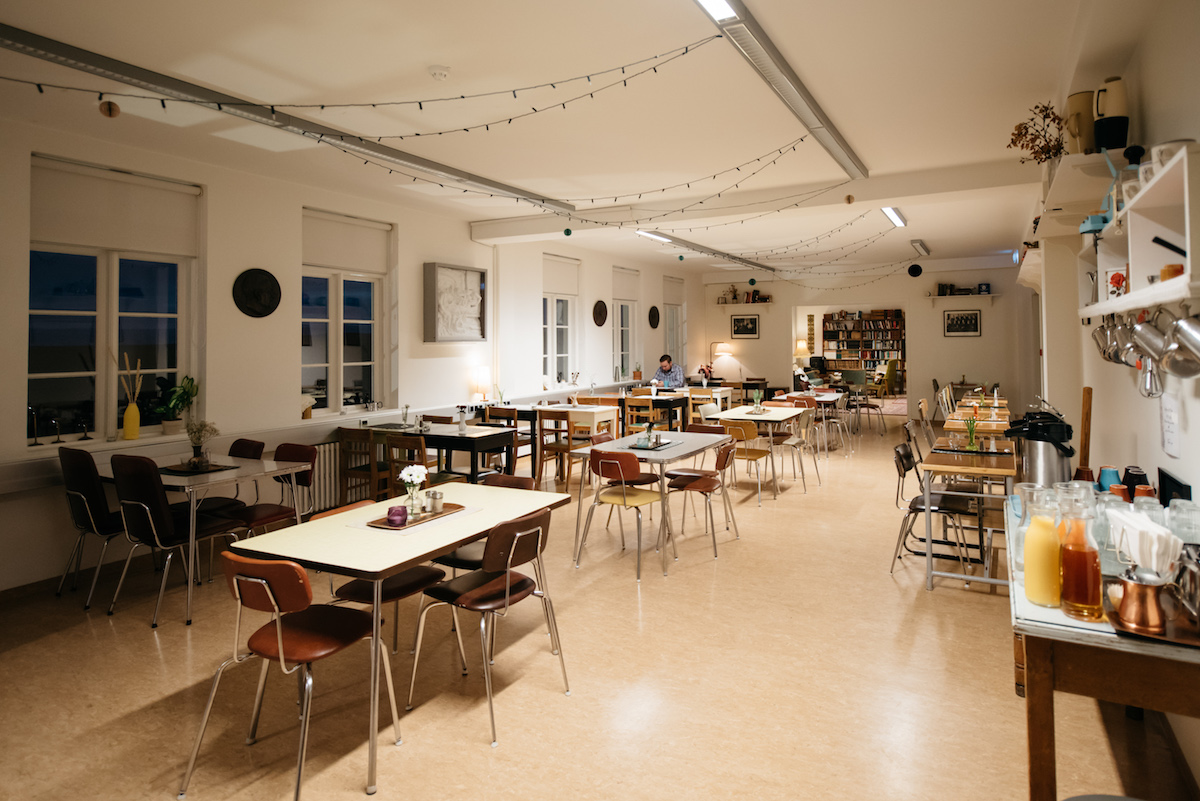 Literally right next to the Skogafoss waterfall is Hostel Skogar. We paid just over $100 for a 3-bed room, which is pretty much all it had. It's definitely not fancy, but we could sleep, had Wi-Fi, shared bathrooms, and there was kitchen if you need to cook. There is also the Hotel Skogafoss Bistro Bar right next to the hostels, which has pretty decent food and drinks, but is a little pricey if you're on a budget.
If you want to enjoy a bit of luxury, then check out the Fosshotel Glacier Lagoon. Although it's expectedly priced higher than a hostel, it's still relatively affordable. You can find prices ranging around $170-240 on most nights. The hotel has modern and contemporary touches throughout. There is also a bar that has happy hour and a restaurant, though menu prices were pretty expensive and we did not eat there. We did get a complimentary buffet-style breakfast and that was pretty fantastic. It's also located close to Hof and Jokulsarlon Glacier Lagoon, so it's a good place to rest after the long drive from west Iceland.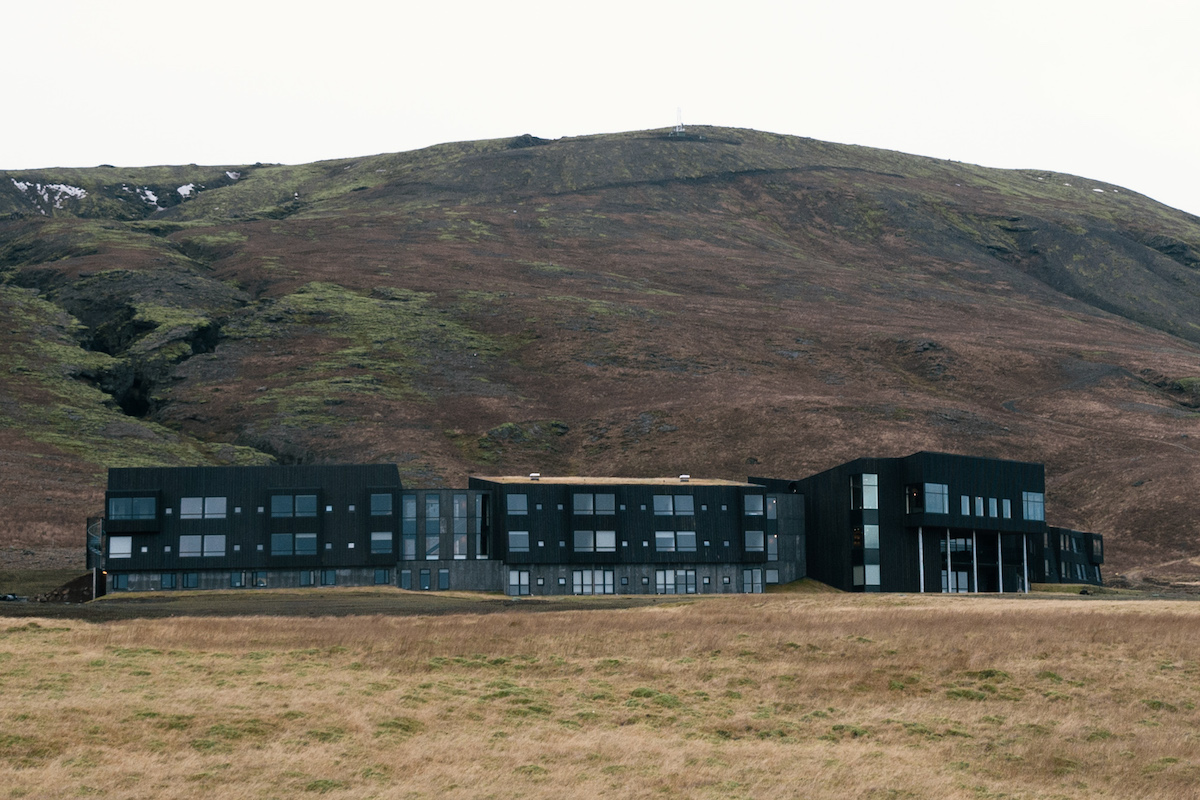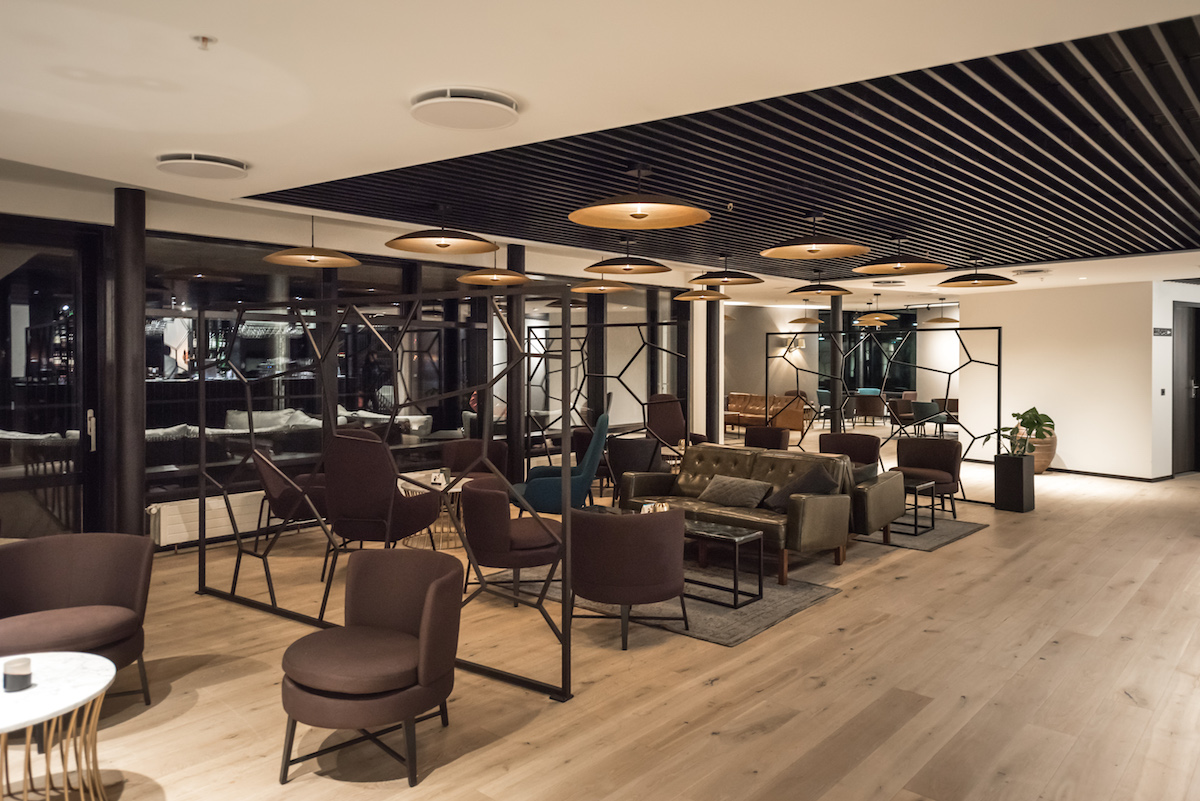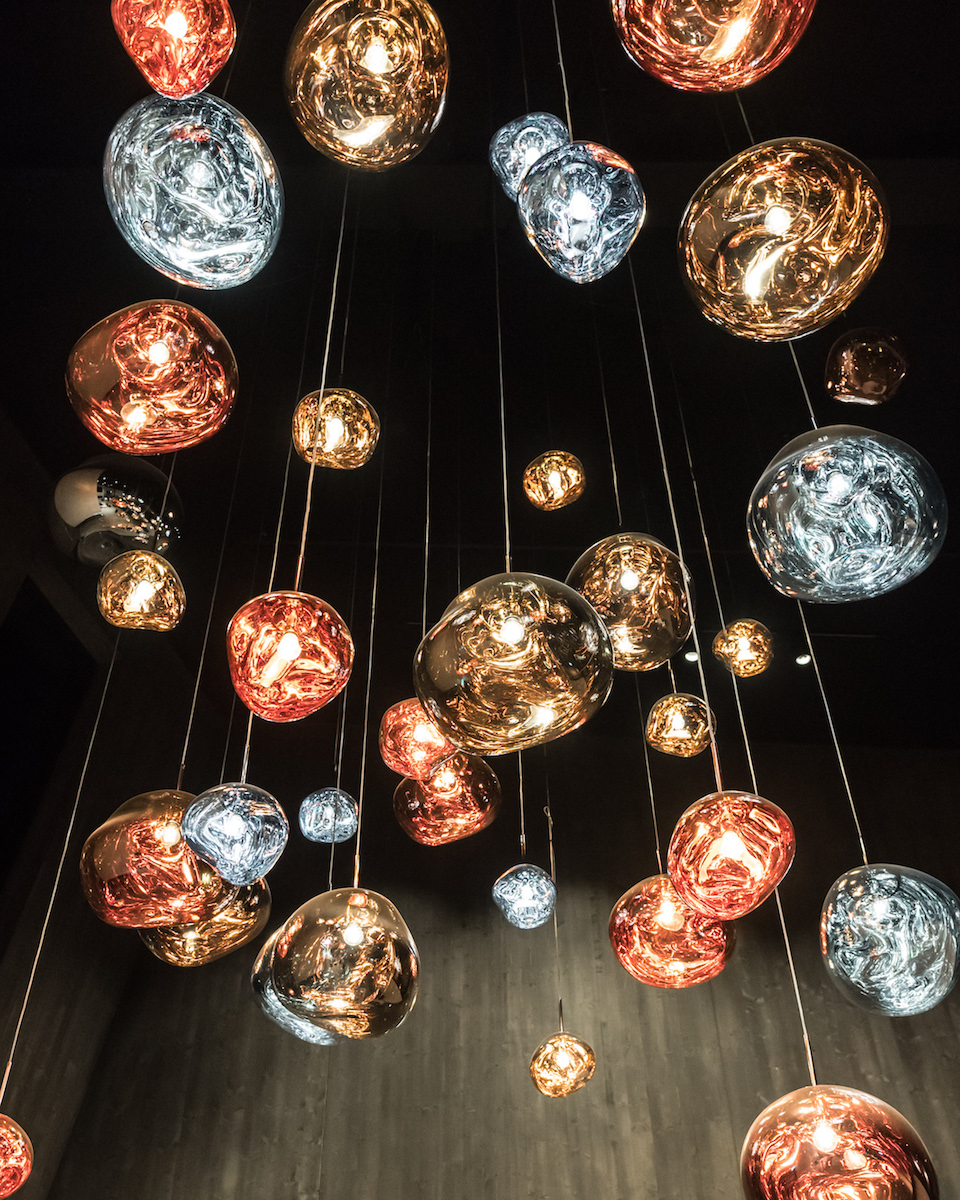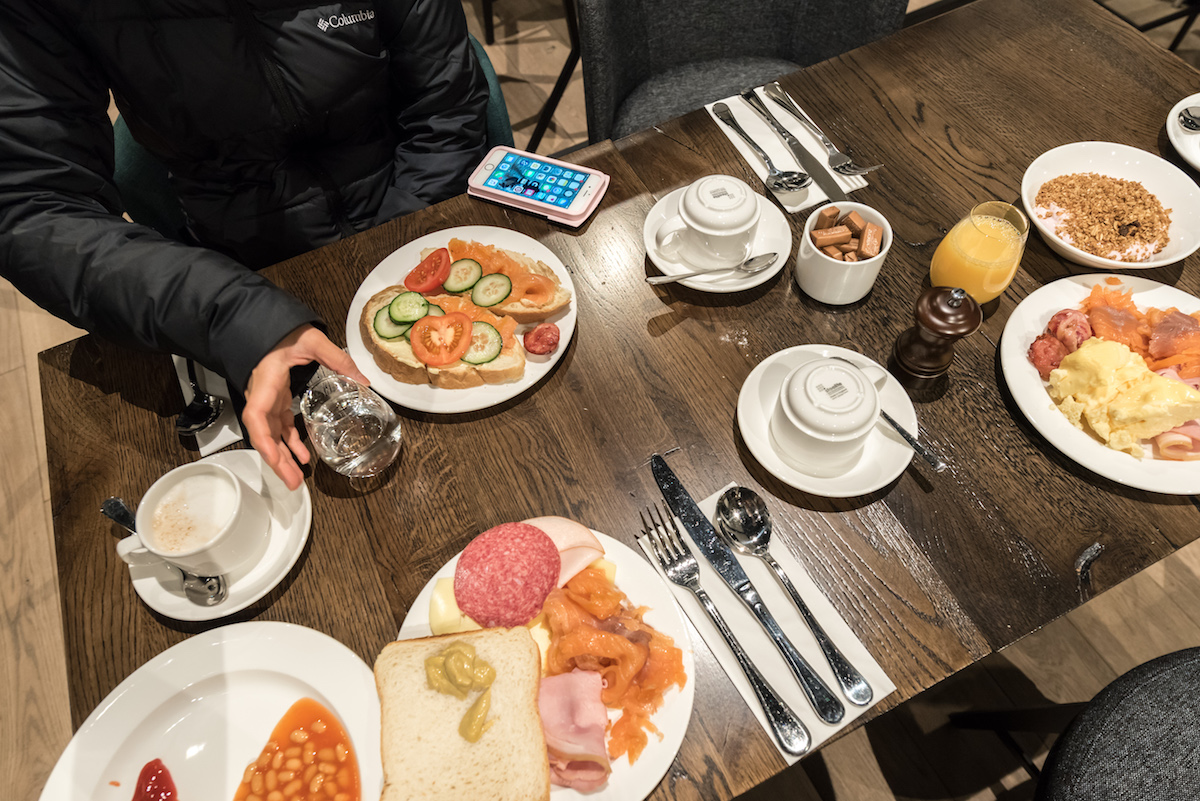 Food & Drink
Bringing back one of my favorite places to eat, which is Cafe Loki. Located right across the Iceland church, Hallgrimskirkja, you can enjoy some of delicious traditional, Icelandic dishes. It's not really the budget place to eat, as prices can range from $15-30 a person. But it's homemade food with fresh ingredients and unique flavors. And if you're adventurous enough, you can try their fermented shark (not very pleasant but it's an Icelandic tradition).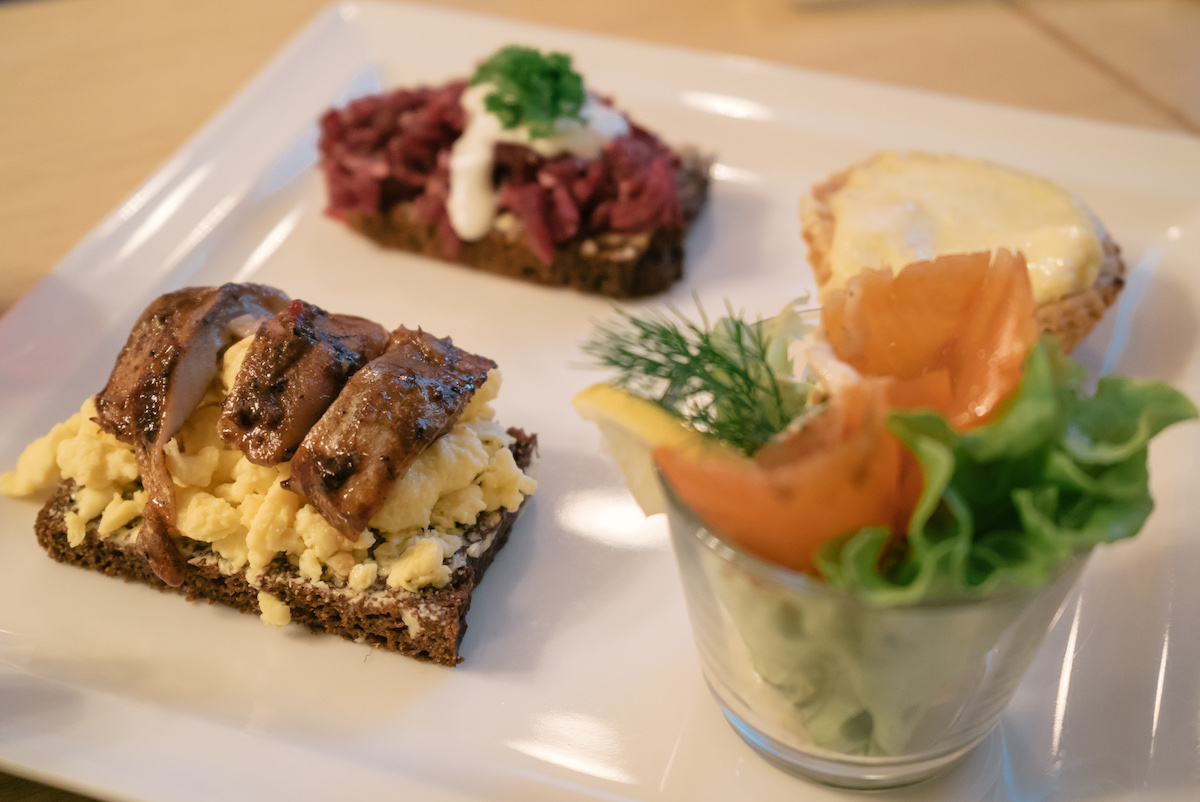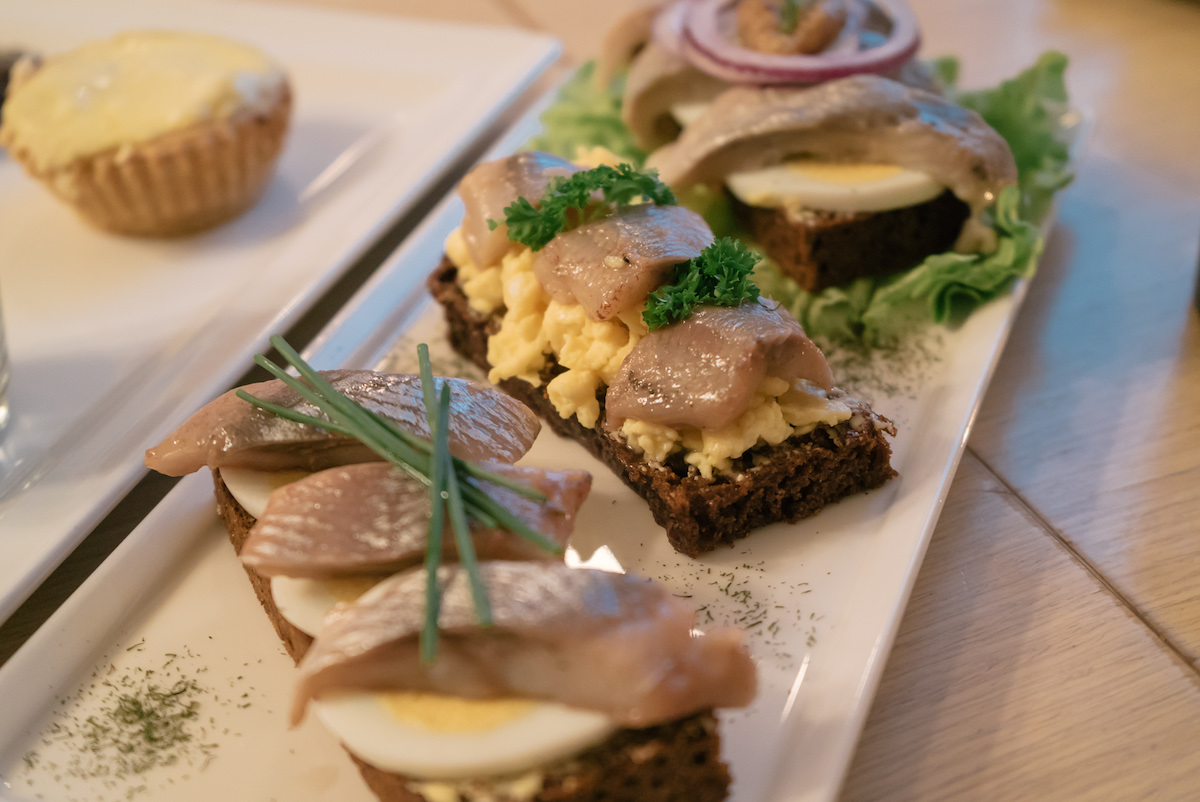 If you want the best hot chocolate in the world (in my humble opinion), you'll have to check out Sandholt Bakery! I'm pretty serious, IT'S THAT GOOD, and you'd be hard-pressed to find me rave about something like hot chocolate! Will it run you about $6? Perhaps…but it's totally worth it!
Ok, aside from its amazingly awesome hot chocolate (sorry!), they also have breakfast/lunch/dinner menus, make artisan bread, sandwiches, desserts, pastries, chocolates, and other beverages. Though not that cheap, it's not terribly expensive either, and they deliver exceptional quality and tasty food…and hot chocolate!!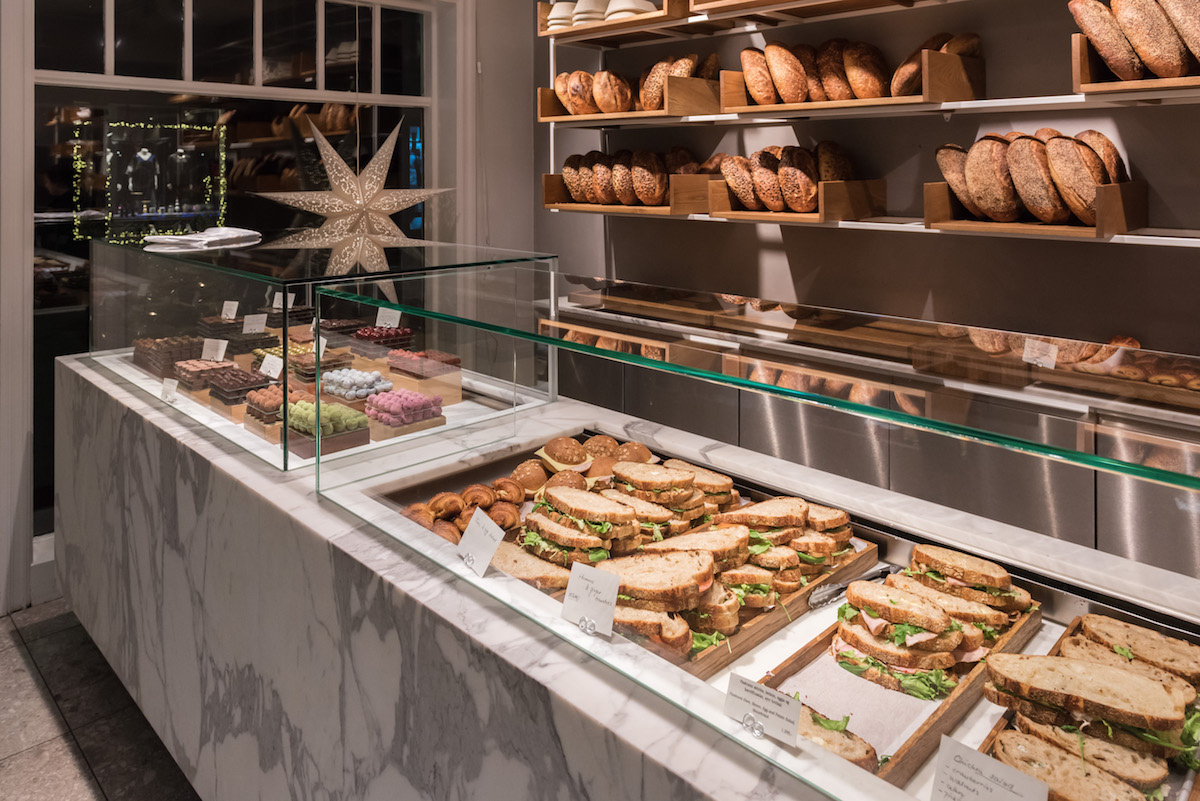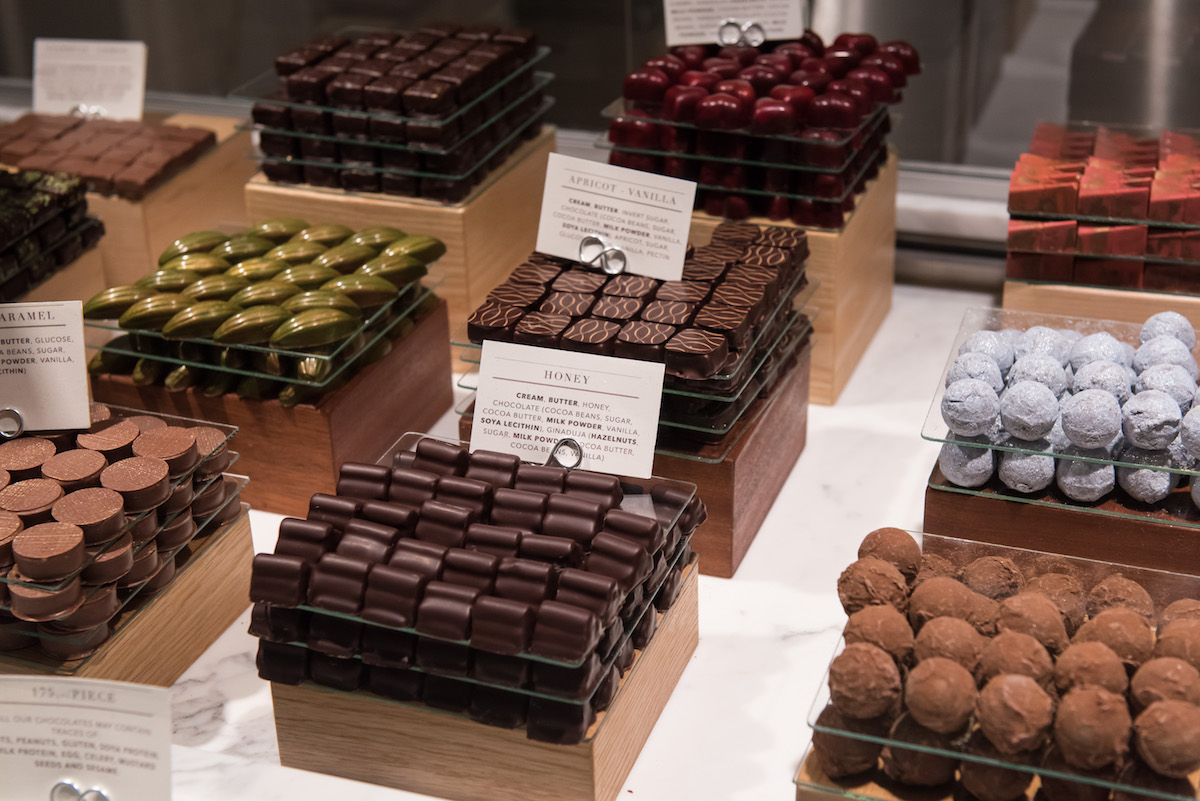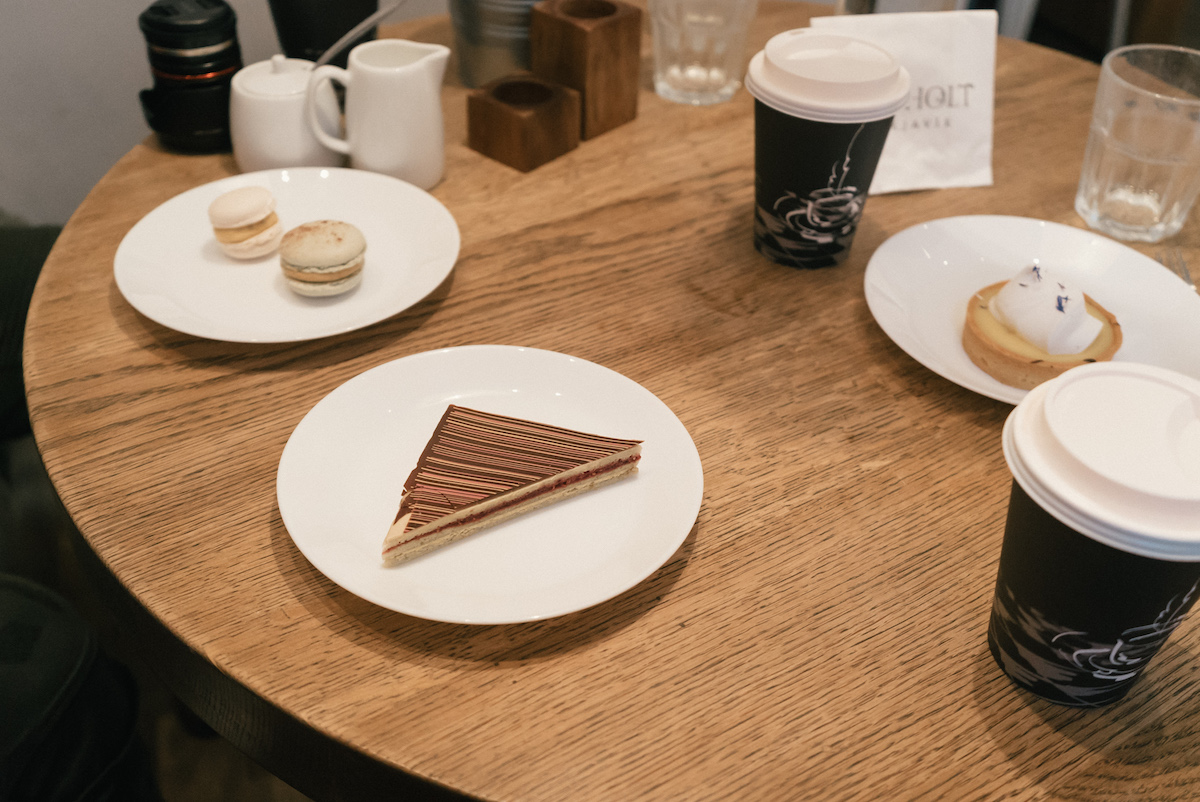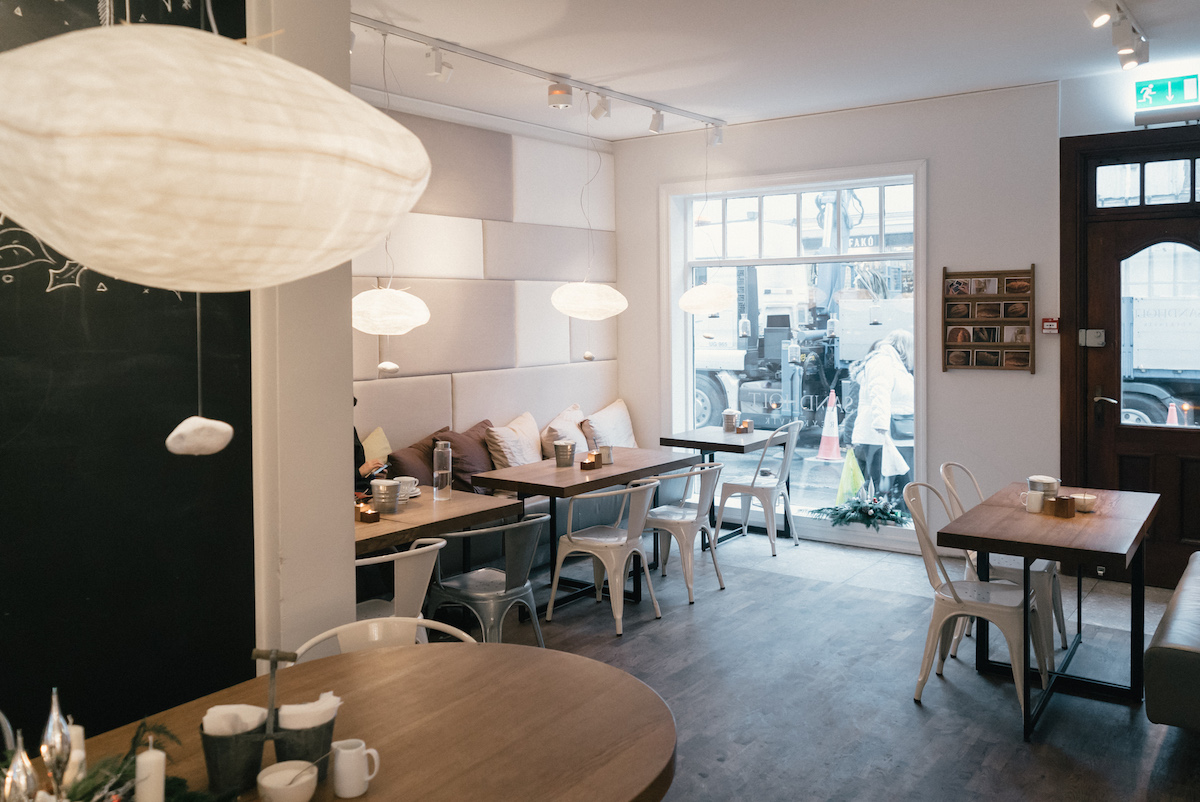 Another cafe to check out is Te & Kaffi, which also has good hot chocolate but is better known for its delicious crepes and ice cream. It appears to be a very popular place as even by closing time, it was still jammed pack with people. There are so many combinations for crepes to choose from; you can't really go wrong with what you pick, but they all also look really good!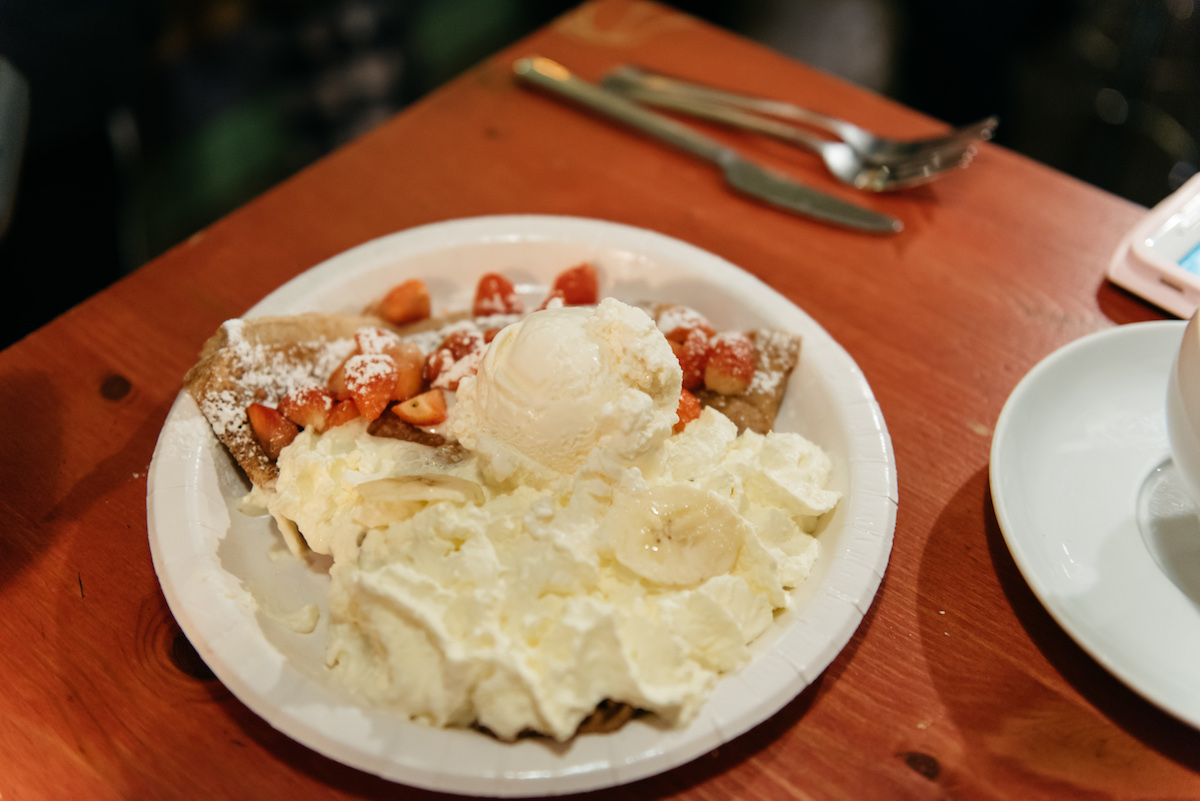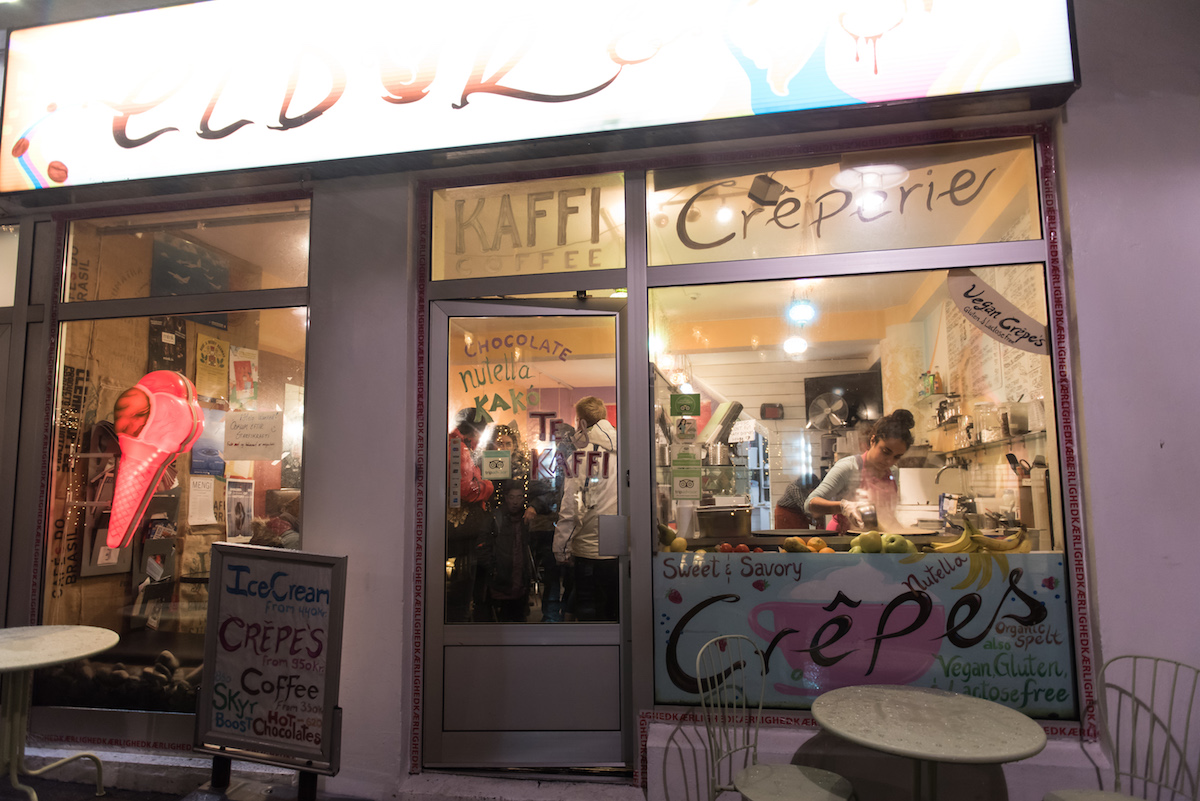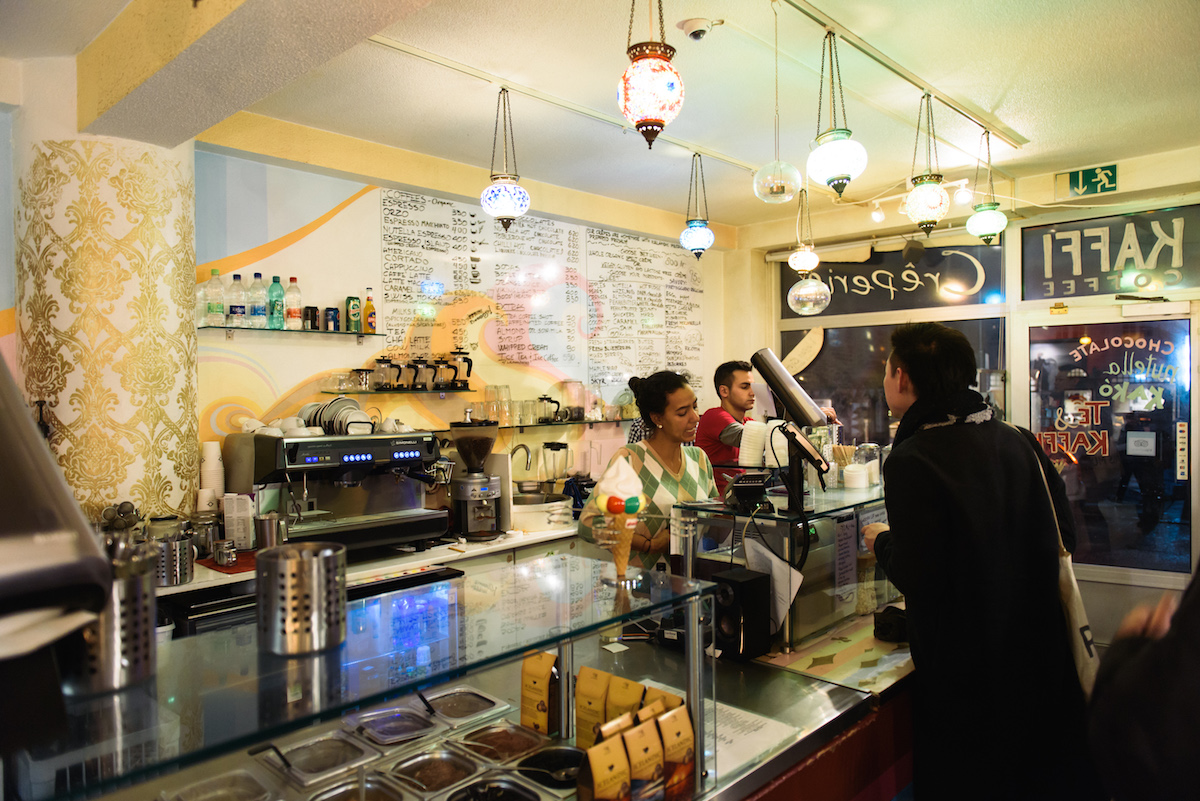 Apparently, Iceland takes great pride in cultivating the best hot dogs. The country has some sort of odd obsession with hot dogs as it's sometimes considered the unofficial national food. We're not going to argue why, as we honestly think Iceland may have one the best hot dogs in the world. You can check its most famous hot dog stand, Baejarins Beztu Pylsur, a spot that former President Bill Clinton ate at. At about $4 per hot dog, it's probably the cheapest food item you can get in the country, which is great for your budget but terrible for your health. Nevertheless, you can find Icelandic hot dogs just about anywhere you go, and it doesn't hurt to eat 1 or 2…or 3…once in a while…not like 2 or 3 times or something.
 Chuck Norris Grill, Reykjavik
Honestly, we didn't eat here; I just wanted to put this in because it's Chuck Norris. They are known for crafting good burgers, as well as providing many entertaining Chuck Norris jokes. "There is no chin behind Chuck Norris' beard. There is only another fist."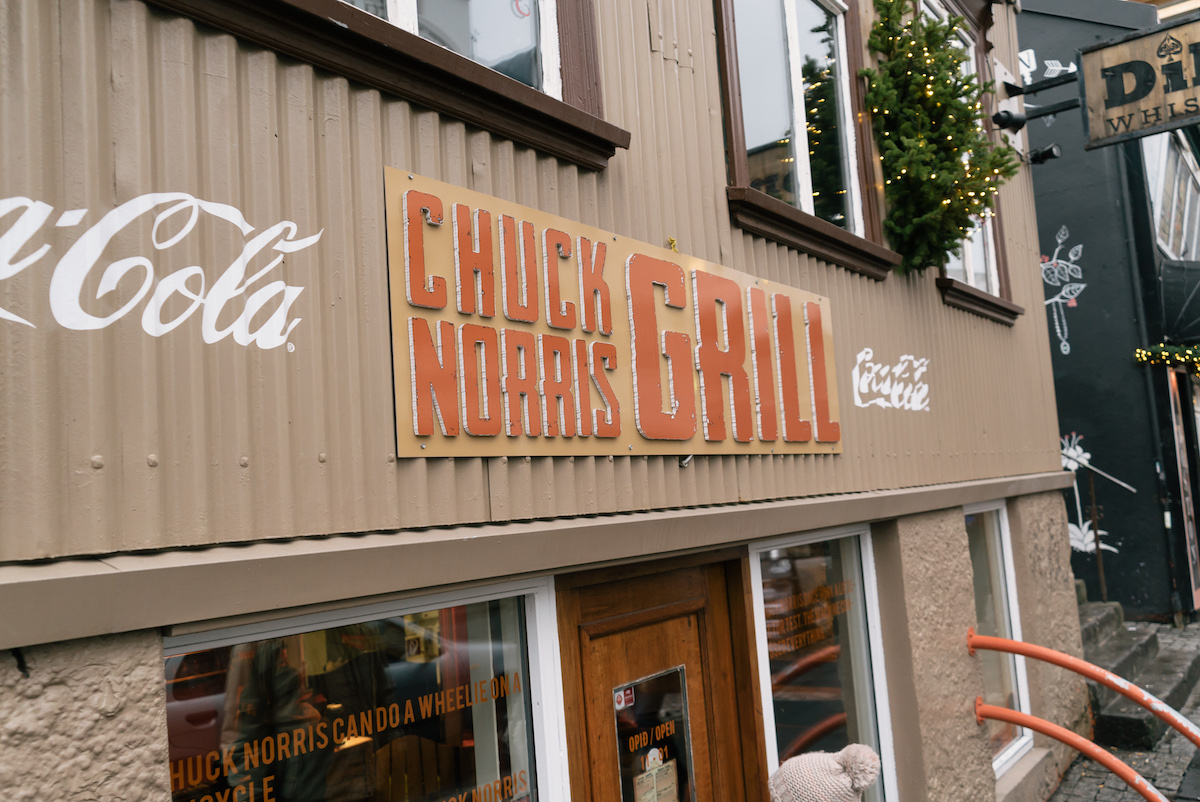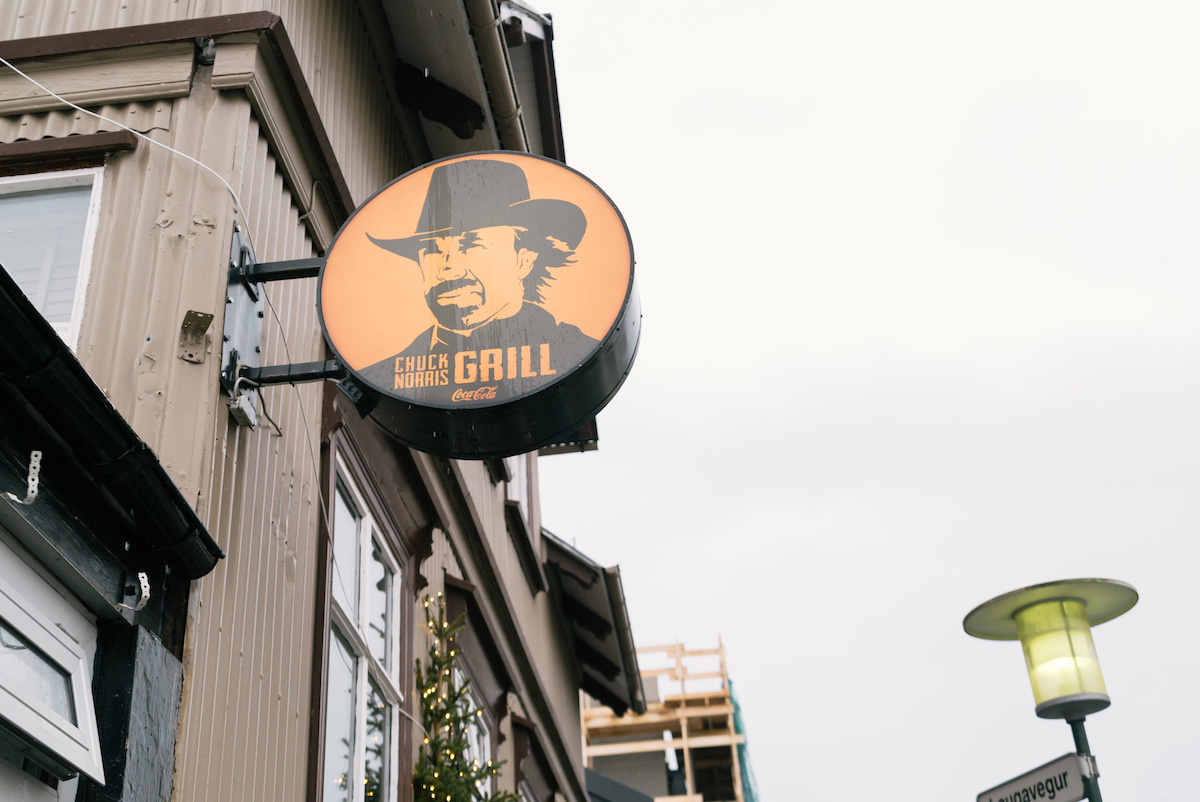 Sushisamba, Reykjavik
If you're really looking to splurge on a luxurious meal, you can head to Sushisamba. The restaurant does serve traditional sushi and a variety of rolls but also prepares a number dishes with Icelandic traditions. The food here is really good, with the fish being some of the freshest I've ever had. It's also the first time we tried puffin, which surprisingly tasted like smoked salmon, and there are other traditional Iceland dishes you can try. Expect to easily spend $30-50 per person, if not more for several dishes.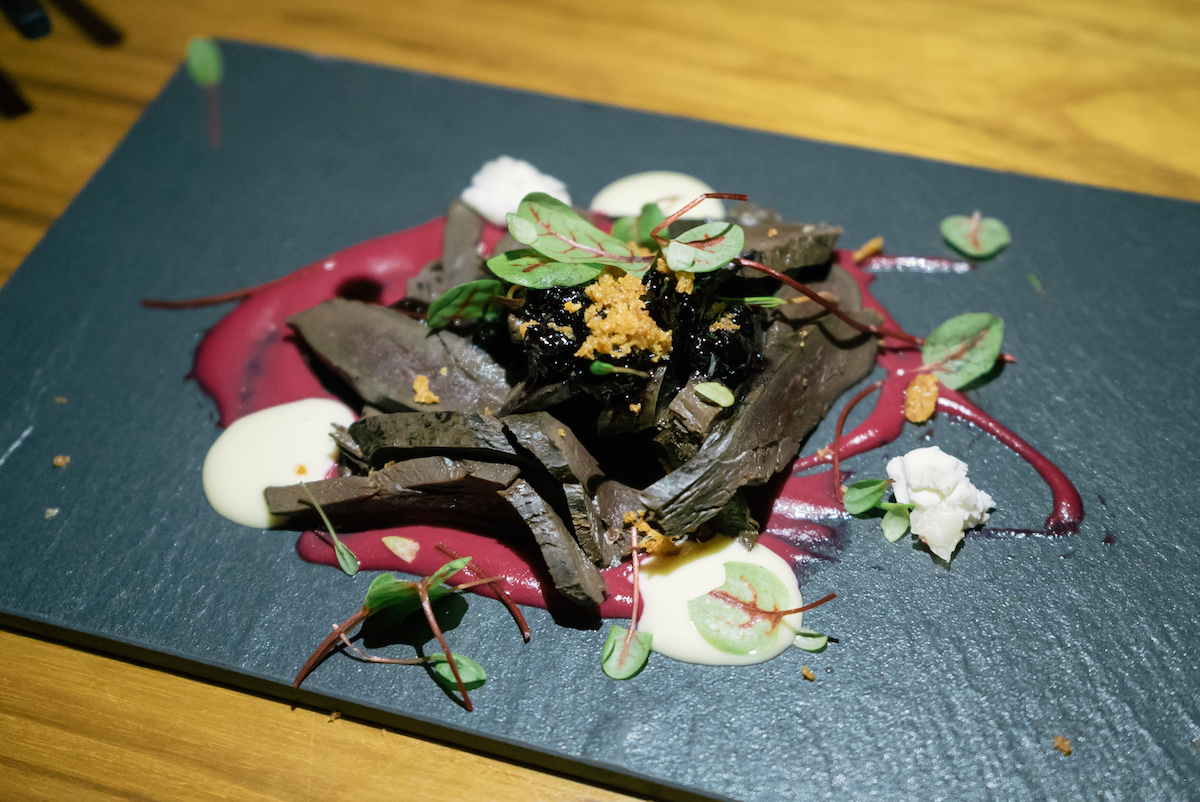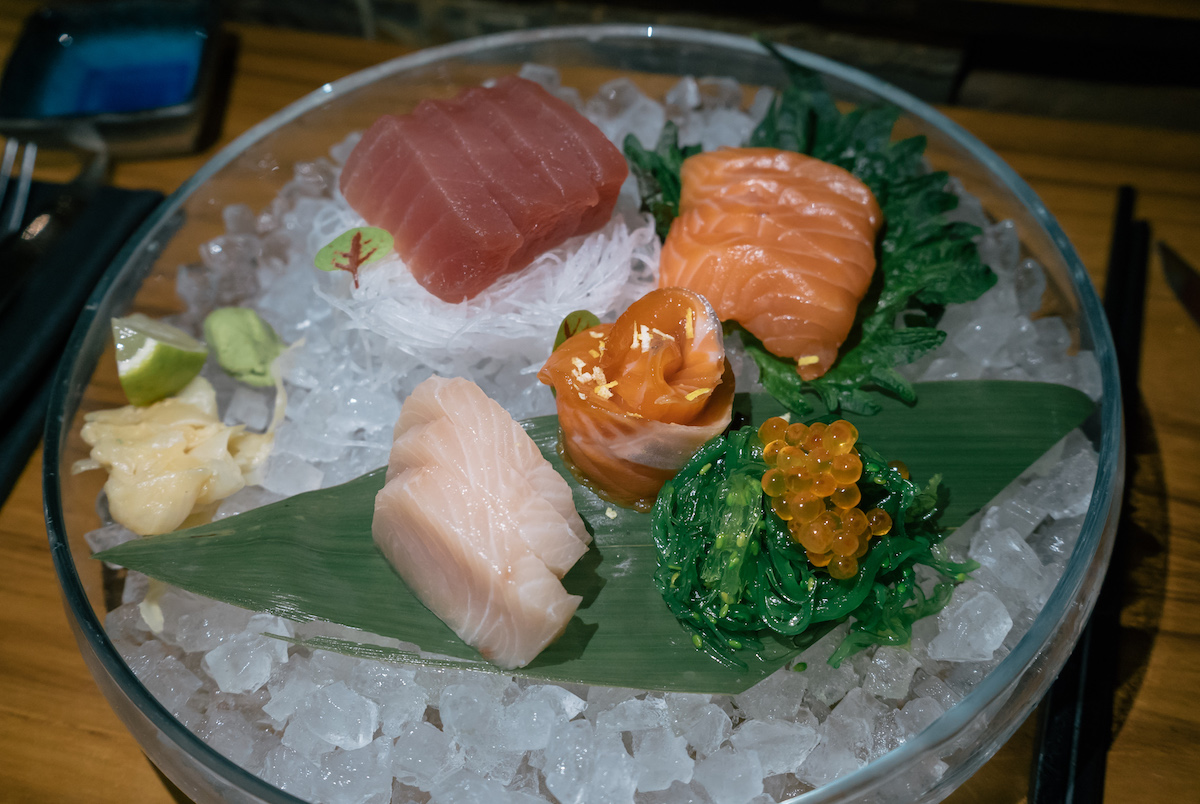 For such a small city, Reykjavik has a surprisingly active nightlife. Though you won't find many "clubs," there is a big selection of bars and pubs, many that are converted into mini-clubs during the weekends. One that you could check out is B5 Bar, a pretty trendy, more upscale looking venue compared to some other places. It supposedly has a dress-code but we walked in with our winter gear on a Friday (but it is right in the middle of winter). Drinks are pretty reasonably priced and the live music that was playing was pretty amazing.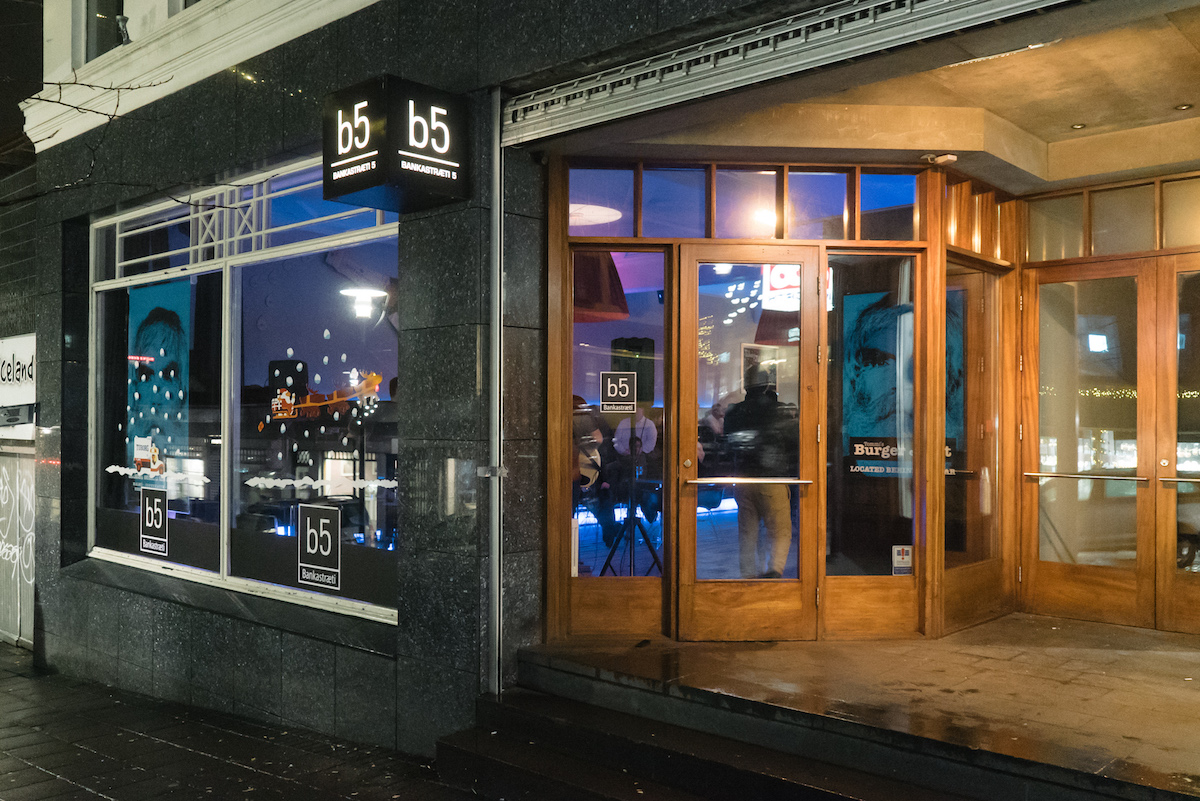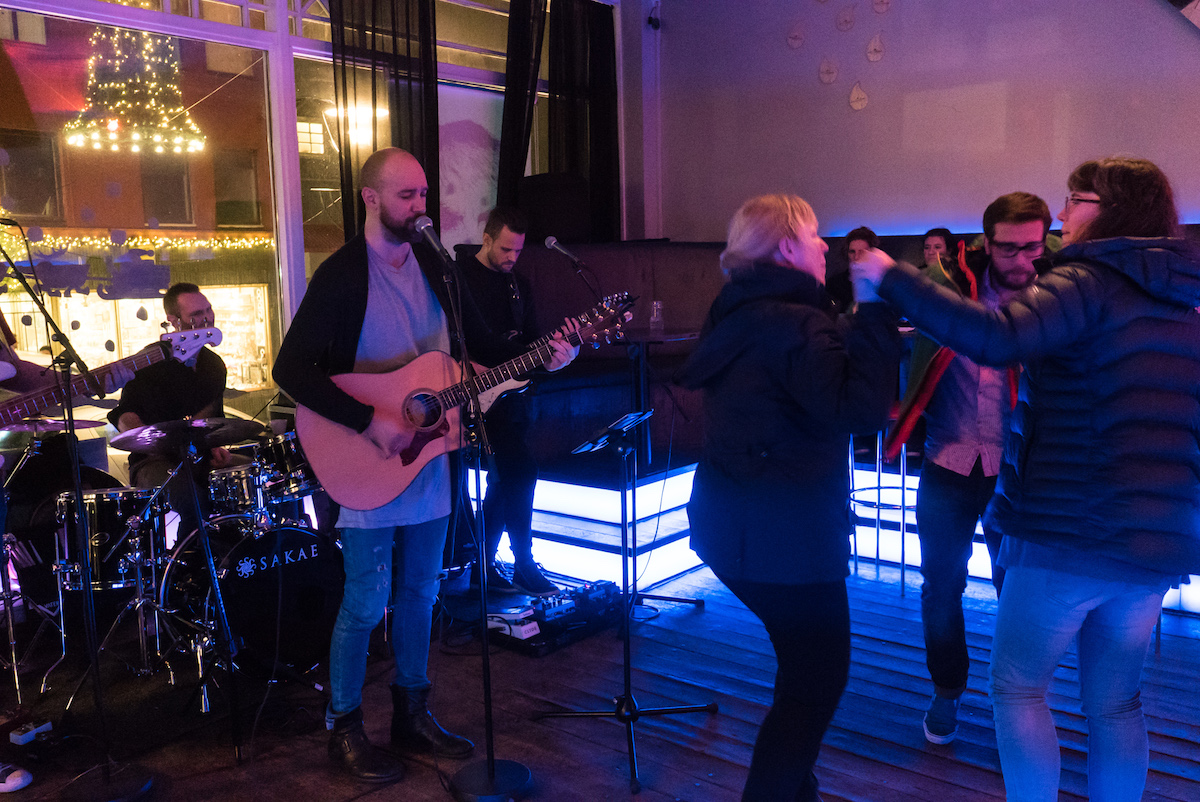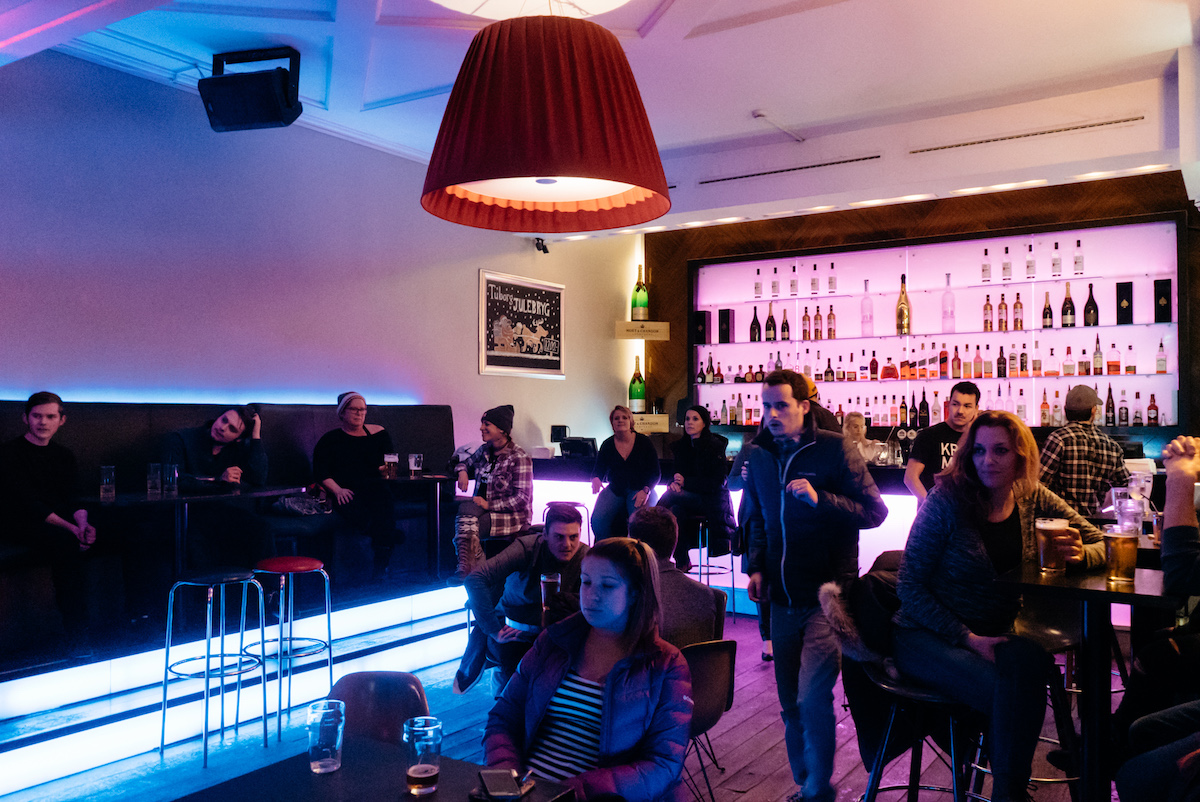 There aren't really many places to eat in Laugarvatn, so perhaps the best-known place is Lindin Restaurant. It was the first time I tried a reindeer burger and it was pretty good. Overall, the food is good but will run you around $30-40 a person for just a main course meal with pretty small portions, so I wouldn't recommend it if you're on a budget.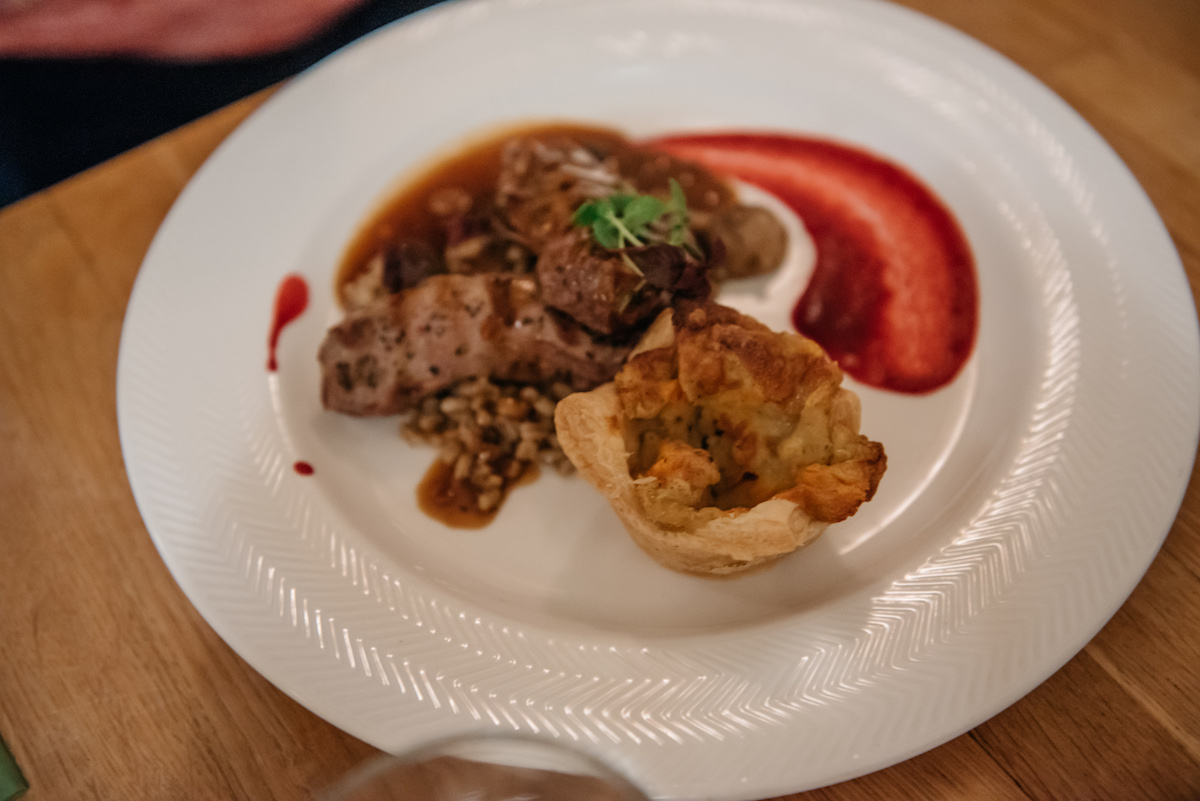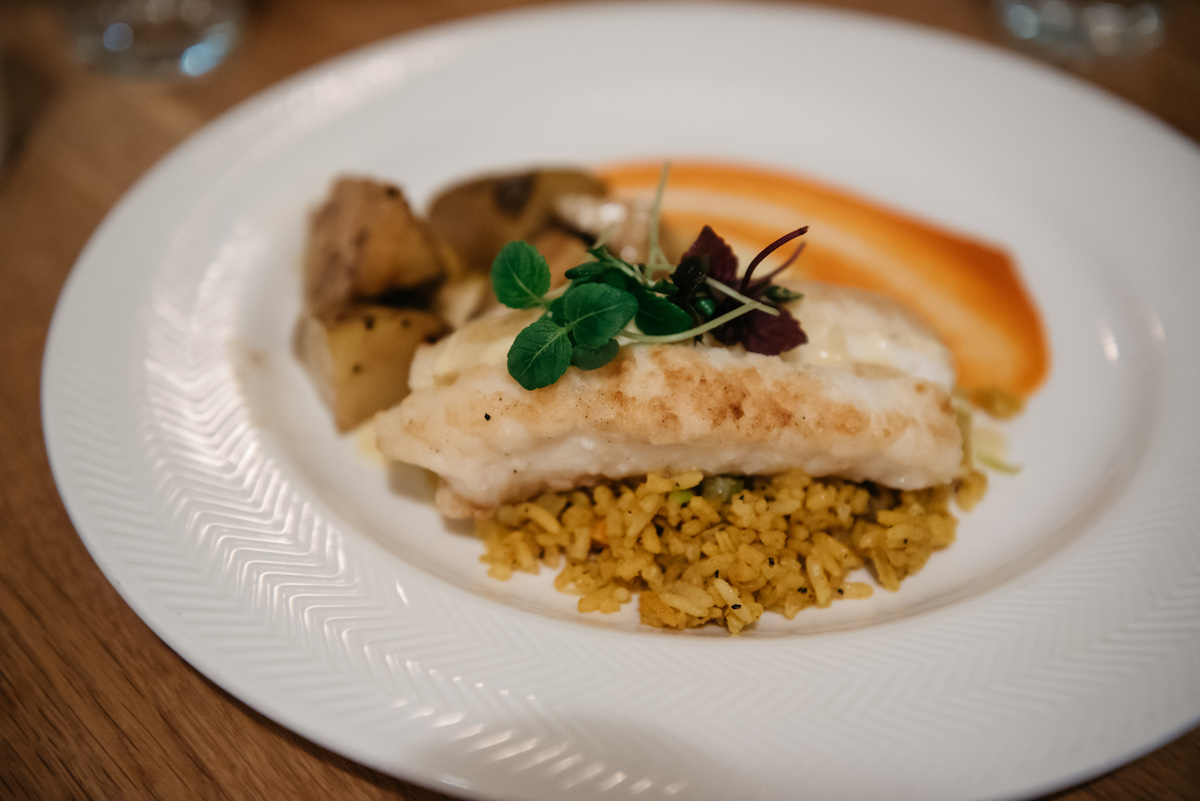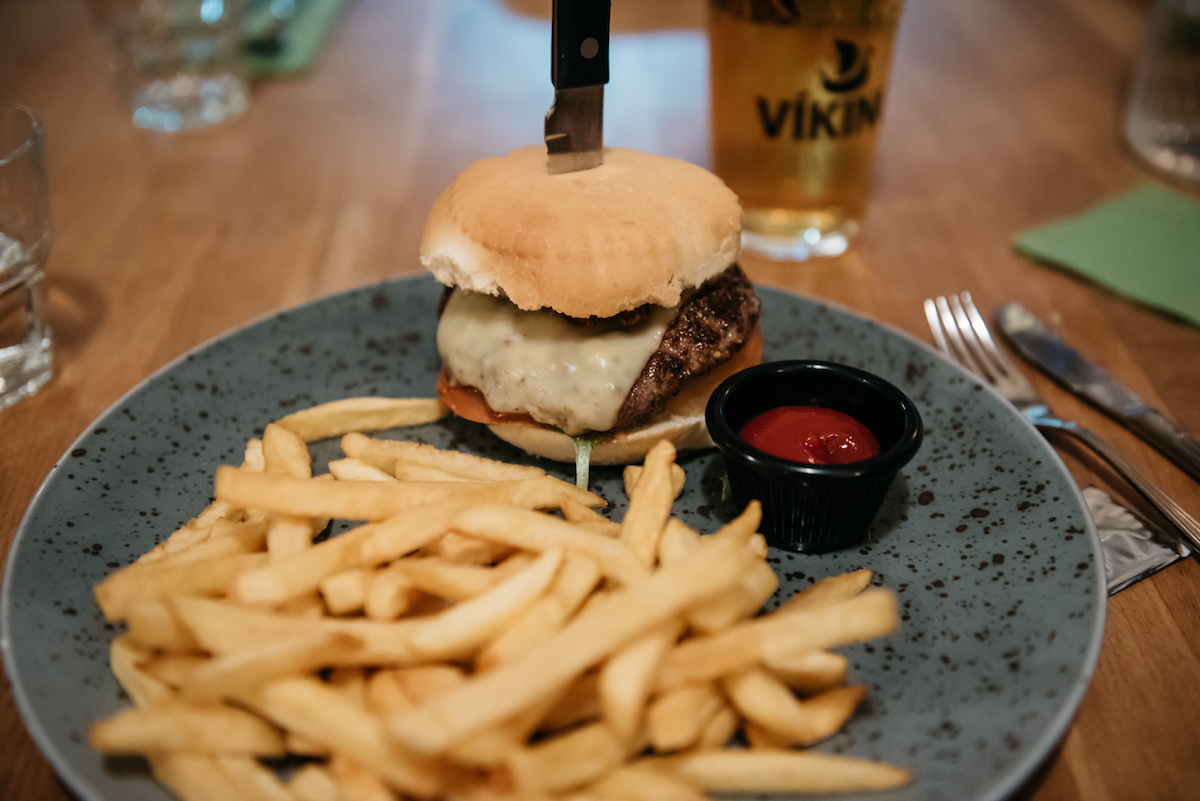 Budgeting Tips
Like we said, Iceland can be pretty expensive, especially for food as you won't be finding many cheap restaurants around the country. So we're going to drop a few tips to help you save some money for your visit.
Book with WOW Airlines – WOW Airlines has become the go-to budget airline for Iceland. With one-way and round-trip flights starting as low as $99 and $199, respectively, you won't find better flight prices than WOW Air. However, you don't get a lot of luggage to pack; any oversized carry-on and check-in will cost a fee each way, so check their website for luggage specifications and pack accordingly. They'll also charge you for any in-flight requests, including water and food.
Pack or carry lots of nut bars/snacks, any kind of food –  Because food is expensive in Iceland, you should pack snacks, bars or any acceptable food you can fit. If you don't have a lot of packing space, you can bring a jacket and stuff them with your snacks. This is what I shamelessly did and I filled my jacket pockets with at least 30 granola/nut bars and leftover turkey from Thanksgiving dinner. You can imagine the looks I got from TSA agents, but those things were lifesavers.
Bring or reuse a water bottle – In Iceland, water is incredibly pure and clean wherever you drink it. Buying water will run you $2-3 a bottle, so instead of doing that, just reuse that first bottle and fill from the tap. It's also good for the environment.
Camp, hostels, split renting a car – Though we didn't do any camping, you can legally camp in many places for free (with abiding rules) or a small fee for campsites, which makes it the cheapest option available. If you're not camping, the next best option is the split hostels/Airbnb, the cheapest forms of accommodation, and it's best to split those. A car rental can run you as low as $60-70/day, usually not including insurance unless in winter, so splitting between 3-4 people can save quite a bit from tours.
Go grocery shopping – This is probably the best tip we have when it comes to saving money on food, hence being underlined. We got bread, cheese/jelly spreads, crackers, and fruits that would last us our road trip. This helped balance our dining out costs along with the bars/snacks we brought, but if you want to forgo dining out, then grocery shopping will really help save a ton. You can also buy things to cook, as hostels/Airbnbs will have kitchens to use. Grocery/convenient stores can be found all over Iceland.
Eat lots of Icelandic hotdogs – Not going to be the healthiest piece of advice I ever give, but at $3 a pop, this is by far the cheapest and most filling option compared to anything else. Even most sandwiches you find in a convenient store will even run you $8-10. Plus, they're actually pretty delicious and you can find them just about anywhere.
Iceland impressively has plenty to offer outside of its beautiful landscapes. Let us know what are some of your favorite spots to visit and also some of your best budgeting tips!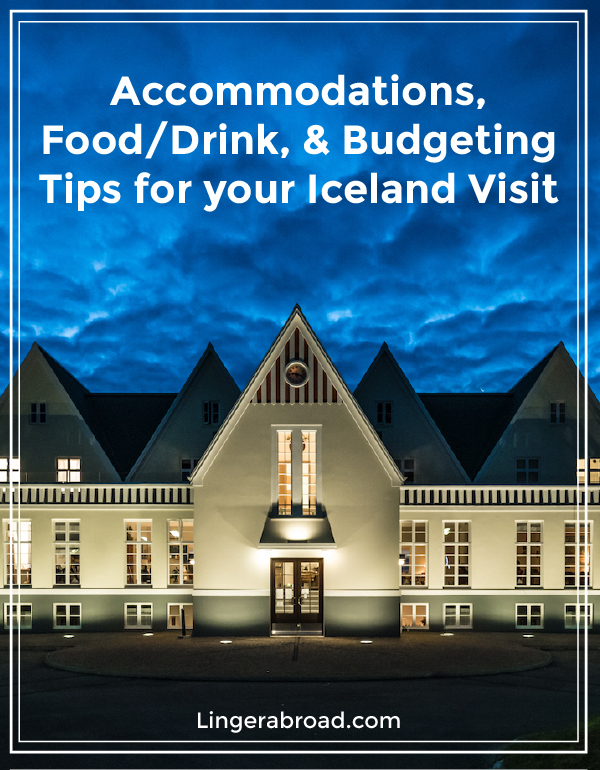 Linger Abroad with us!
Subscribe to get our latest content by email. Just travel, no spam.