As we mentioned in our previous post in Queenstown, New Zealand, it is a place with a full spectrum of activities, from relaxing to the most thrilling. We keep it on the chill side of things at the Onsen Hot Pools Retreat & Spa before plunging (literally and figuratively) to the extreme.
"Onsen" is a Japanese word meaning hot spring and traditional bathing facilities can be found all over Japan. The Onsen Hot Pools bring a little of that Japanese tradition to New Zealand. Located only 10 minutes from downtown Queenstown, you can either drive there or take a complimentary shuttle from the town. It's best to book this activity in advance since many time slots, especially the evening ones, get filled up quickly. We got a little lucky and were able to book the day before for an afternoon time slot! We opted for the basic price for two people at $95 NZD, added some fruit soda and paid for towels at our arrival. You can also get various packages that either includes snacks, beverages or adding a massage.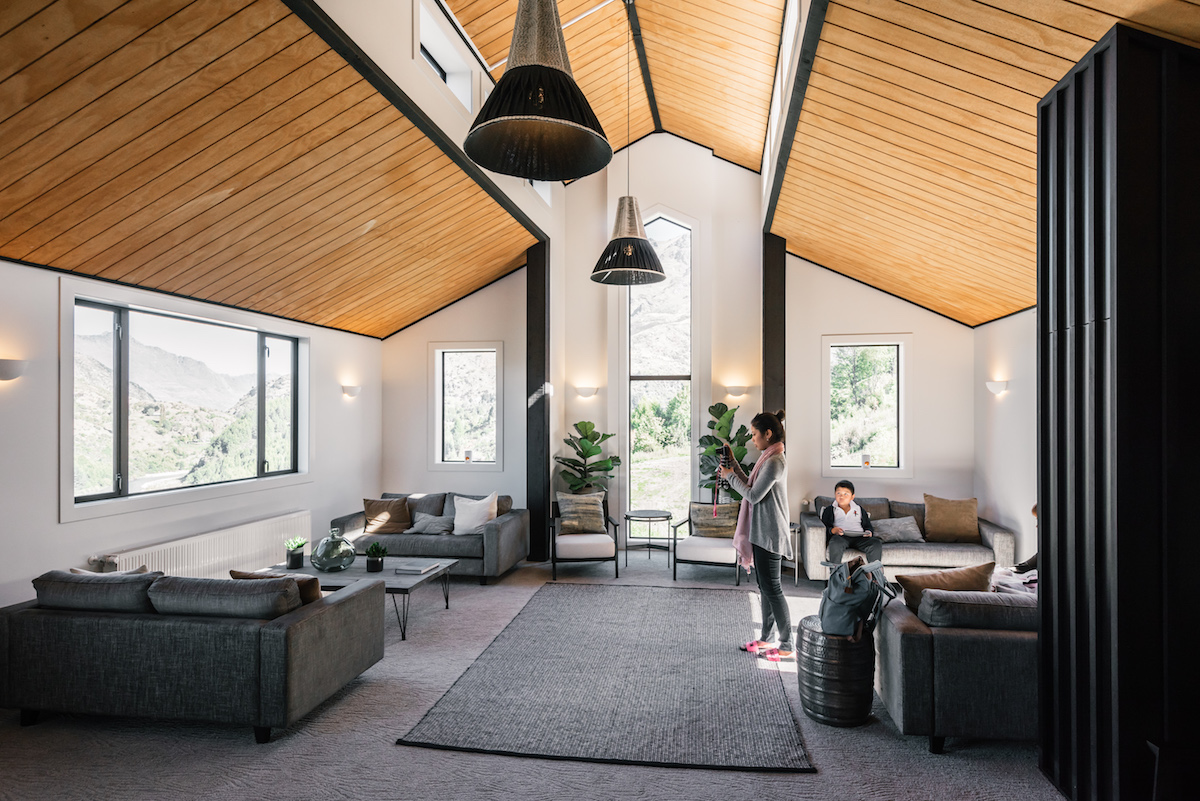 On the day of your reservation, it is advised in the email to arrive 15 minutes before your appointment time to ensure a smooth check-in process. When we arrived at the facilities, we were greeted by the very friendly staff that walked us to our bath and explained our timeframe. Basically, we had an hour to enjoy the spa would be notified with 10 minutes remaining when our time was expiring.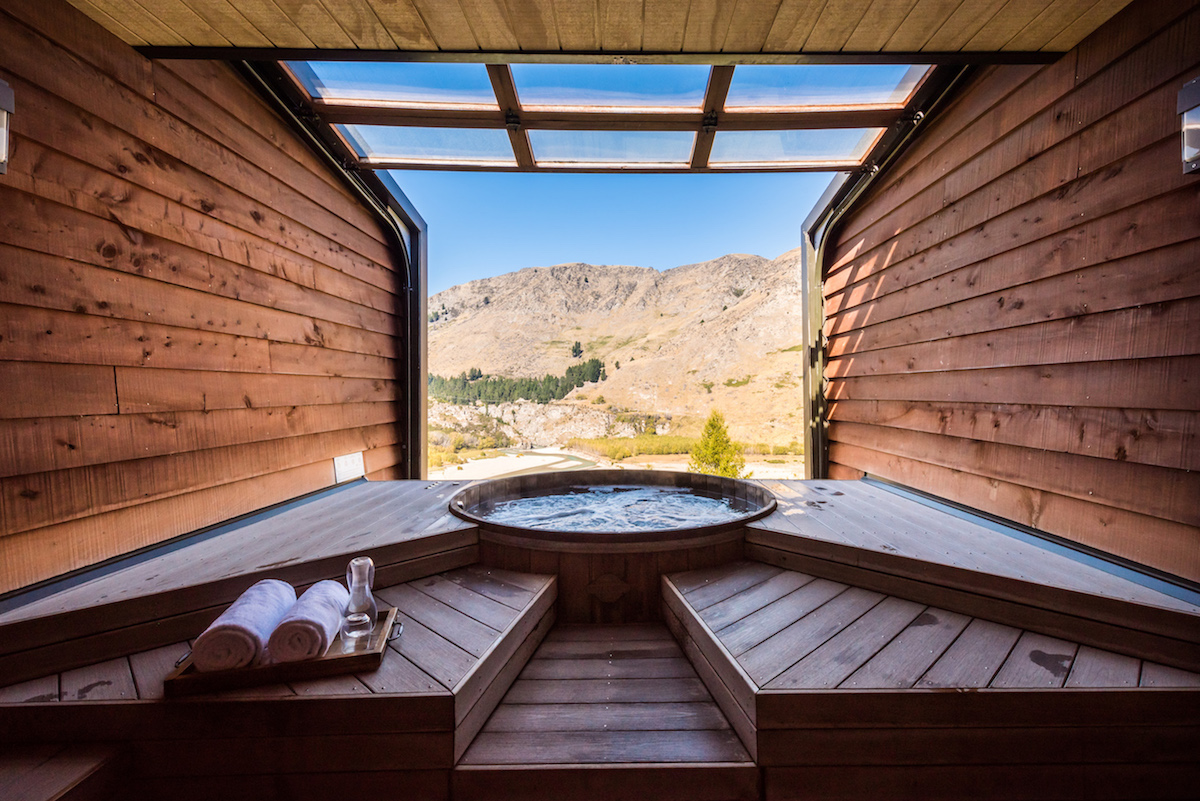 The bath is an indoor/outdoor combination wooden design. At the edge of the room is the bath, which has a great view of the mountains. There is a glass-paneled window that mechanically retracts, so you can bring it down to keep the bath enclosed or bring it up to open it up. We kept it open the whole time to enjoy the view and slight breeze that blew in. There is also a button that streams cold water from above into the bath if the water gets too hot. The water is treated with UV rays instead of chemicals like chlorine but don't worry; it's completely safe for you and better for the environment! If you book in the evening, you have the option for the Onsen by Light package, which allows you to see the sunset or stars and have lanterns create illuminate the bath for an extra romantic experience. You definitely would have to book this one in advance.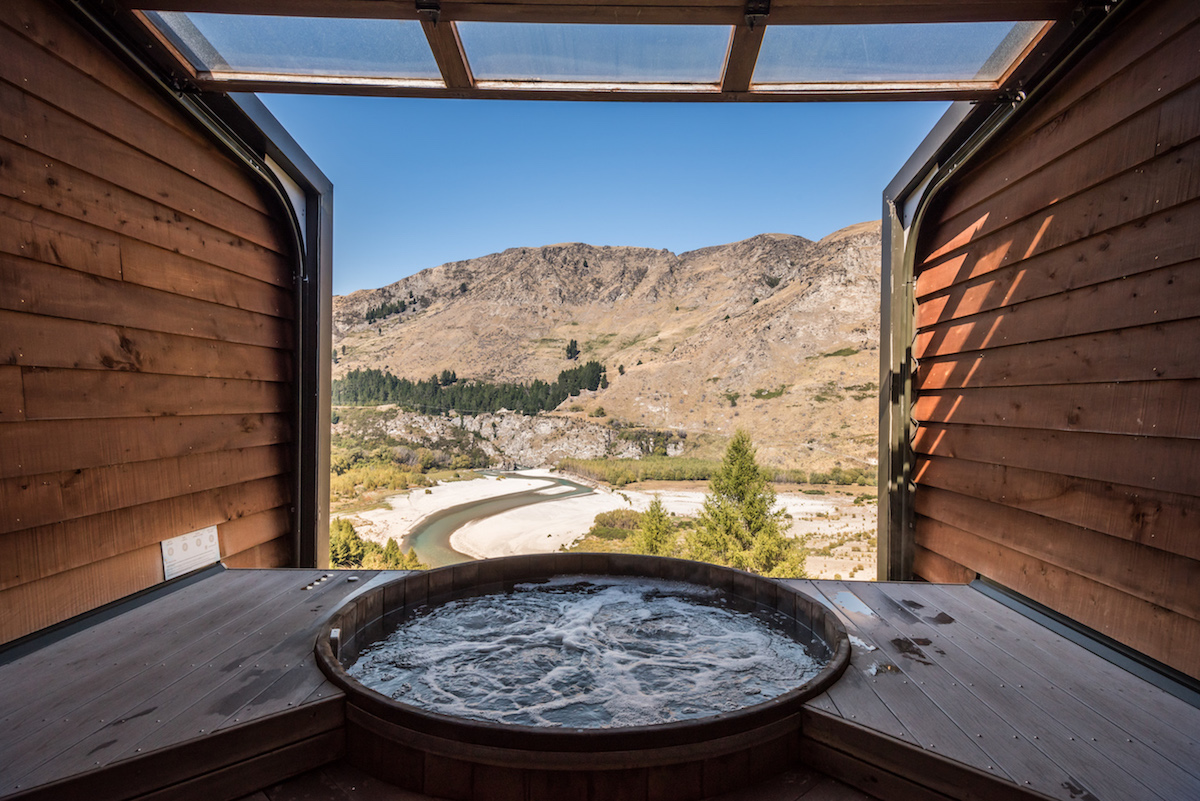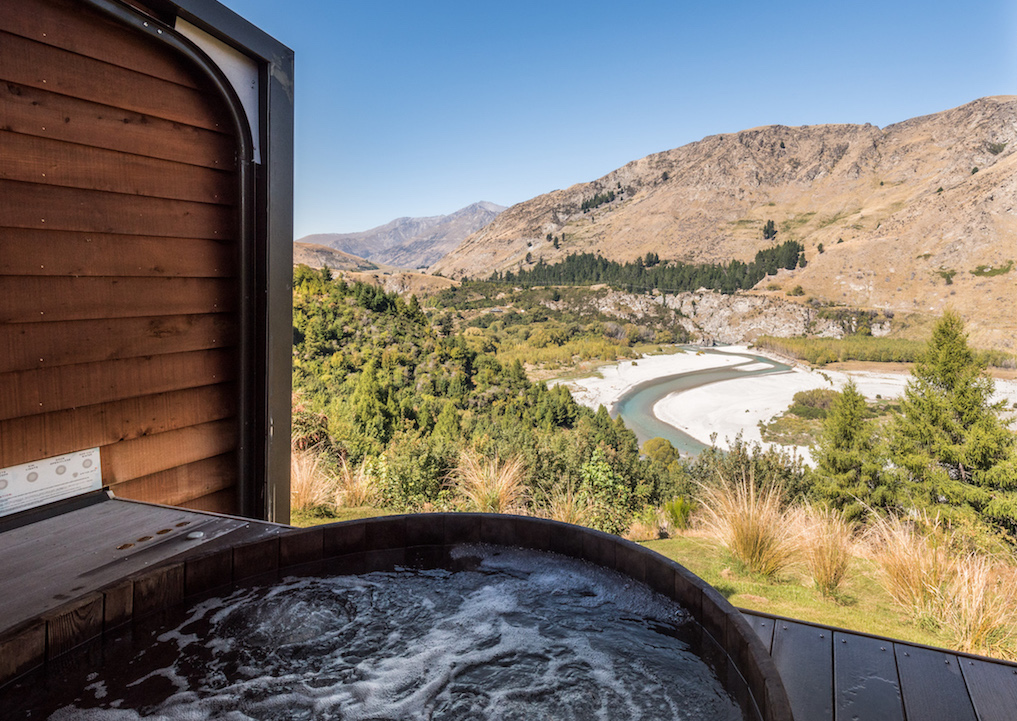 The staff left us to the privacy of our room after explaining everything to us. Once we changed into our swimwear, we dipped into the bath and just relaxed. The water temperature was very nice and we turned on the jets in the tub. Whenever the water felt too hot, we could add the cold water, although I just liked pushing the button and watching the water drop in. 😂
While sipping on our sodas, it gave us a chance to enjoy ourselves and not have to worry about anything, although we didn't have that much to worry about as we were celebrating our honeymoon anyway! It just felt nice to soak in the peacefulness of our surroundings in a comfortable bath. We enjoyed the mountain view and the river where we could see the occasional speedboats pass by.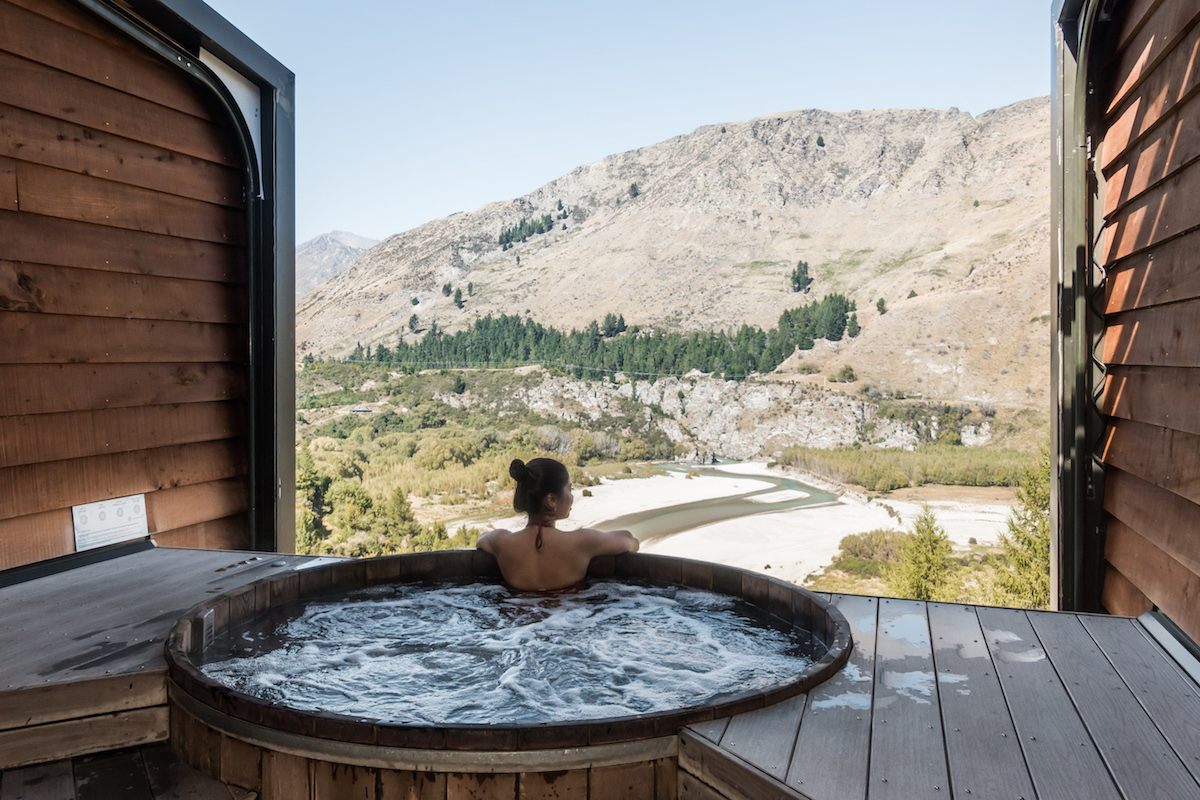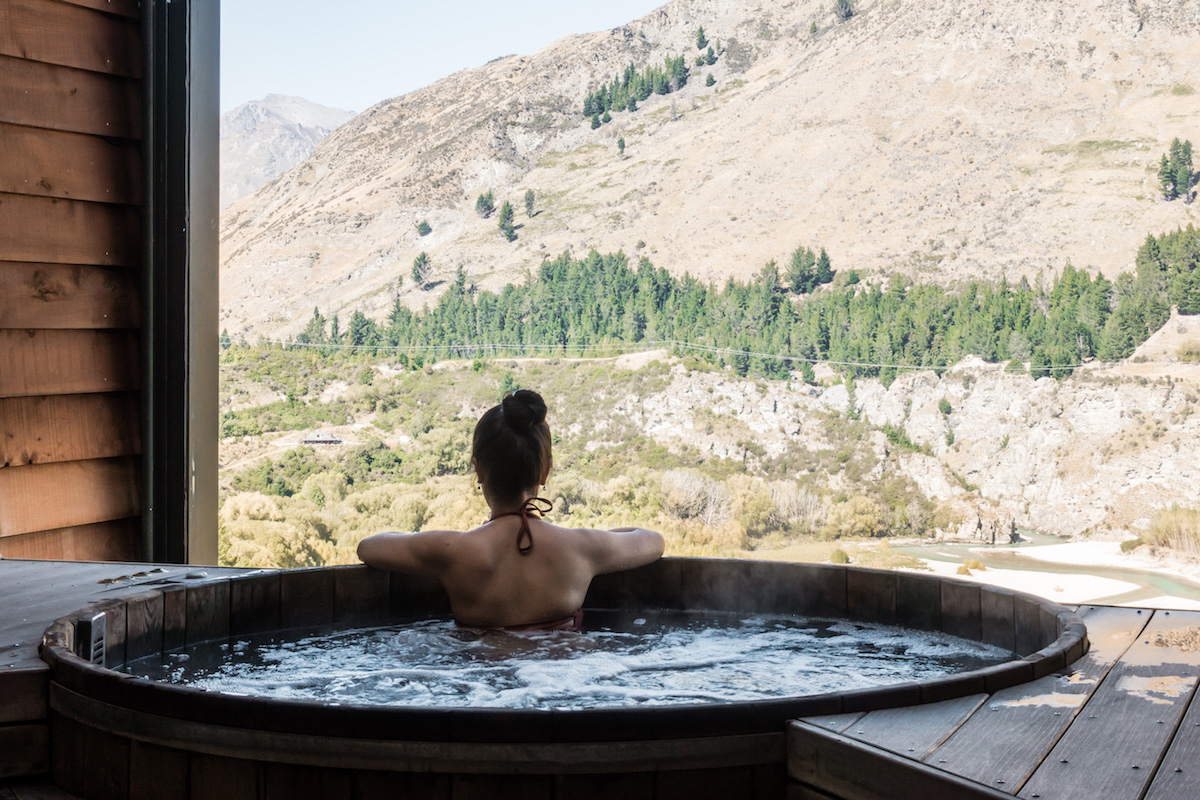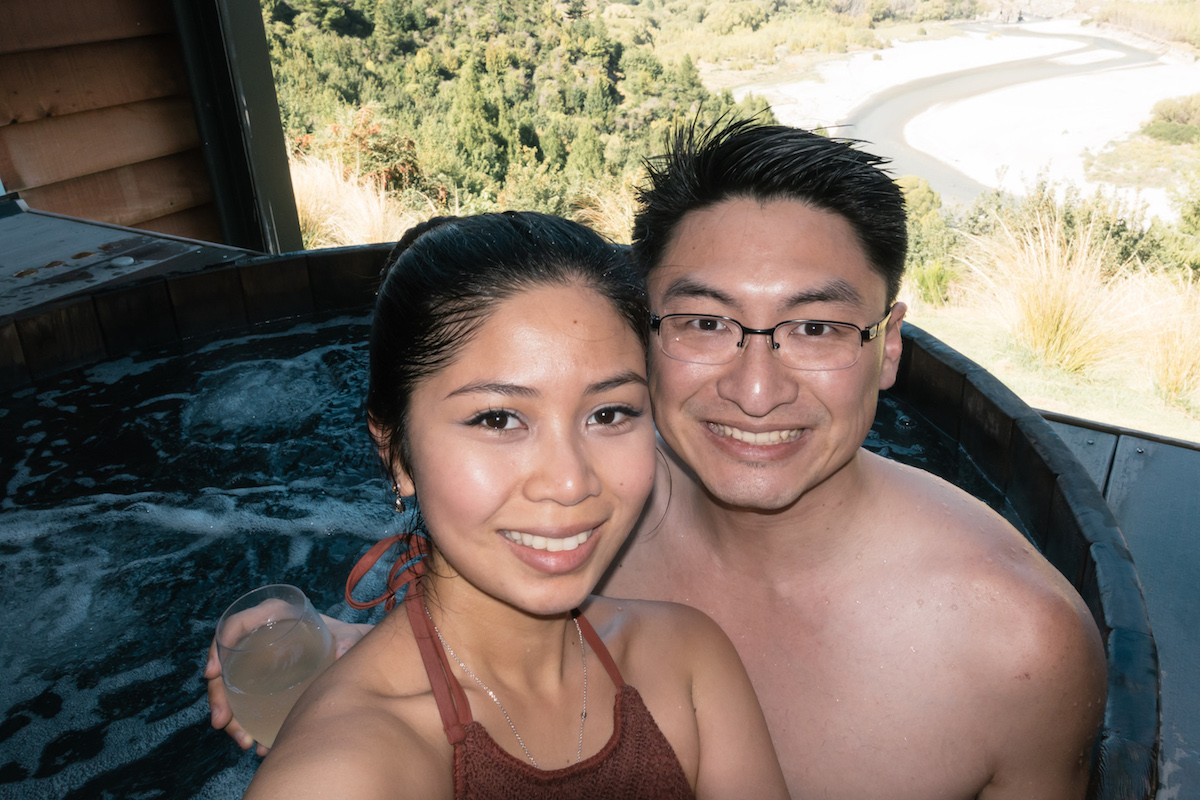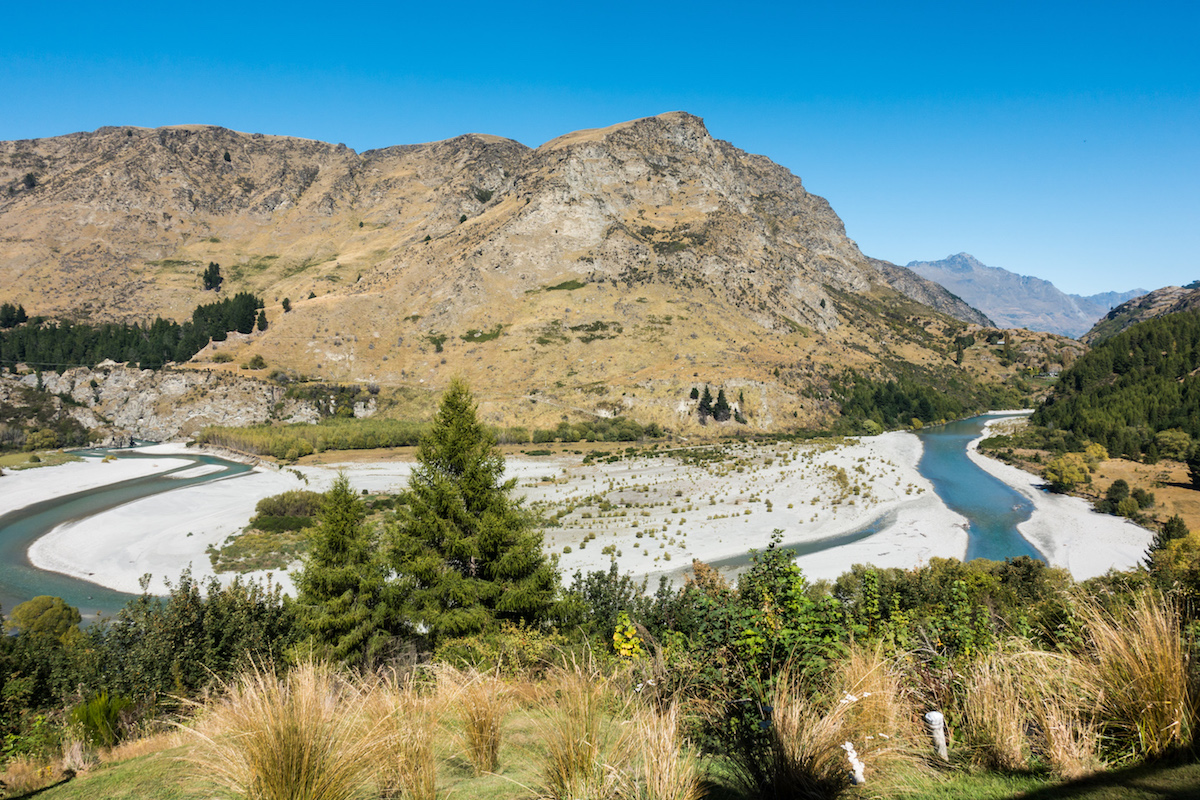 When we received our 10-minute notification that our time was about to expire, we lamented how it felt like the time just whizzed right by. For us, one hour seemed a bit too short but for others, it may seem like a perfect amount of time. We wished we could have had more time but we felt really refreshed and our skin felt great! It was a very lovely experience that we'd recommend to visitors and next time, we'll try booking the evening time slot so we can watch the sunset or the stars with the lanterns.
Is the Onsen Hot Pools a place you'd go for relaxation? If so, you can visit their website: http://www.onsen.co.nz/ and give us a Pin! Let us know your favorite hot springs, pools, or bathhouses that you've been to: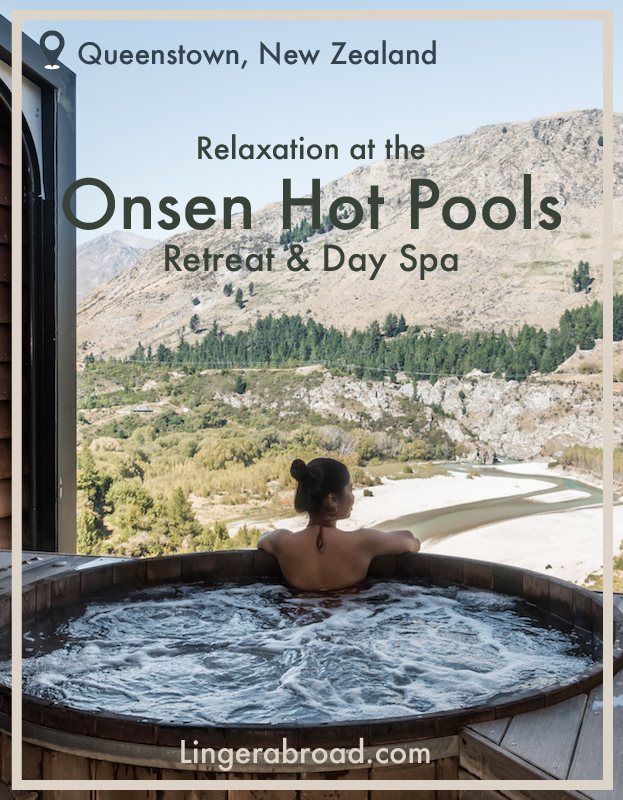 Linger Abroad with us!
Subscribe to get our latest content by email. Just travel, no spam.