If you read our previous post about the Scotch Whisky Experience, you'd get the gist that whisky is an important part of Scottish life. Just how important is whisky to the country? Here are some astonishing figures about the whisky industry, according to the Scotch Whisky Association:
Nearly

1.2 BILLION bottles

exported worldwide (that's a lot of freakin' whisky!!)
Brought in £4.3 billion, representing three-quarters of Scotland's food and drink exports!
Third largest industry in Scotland, overwhelmingly larger than tourism or life sciences
Supports 40,000 jobs, many in rural areas with few economic opportunities
20 million caskets are maturing in warehouses in Scotland!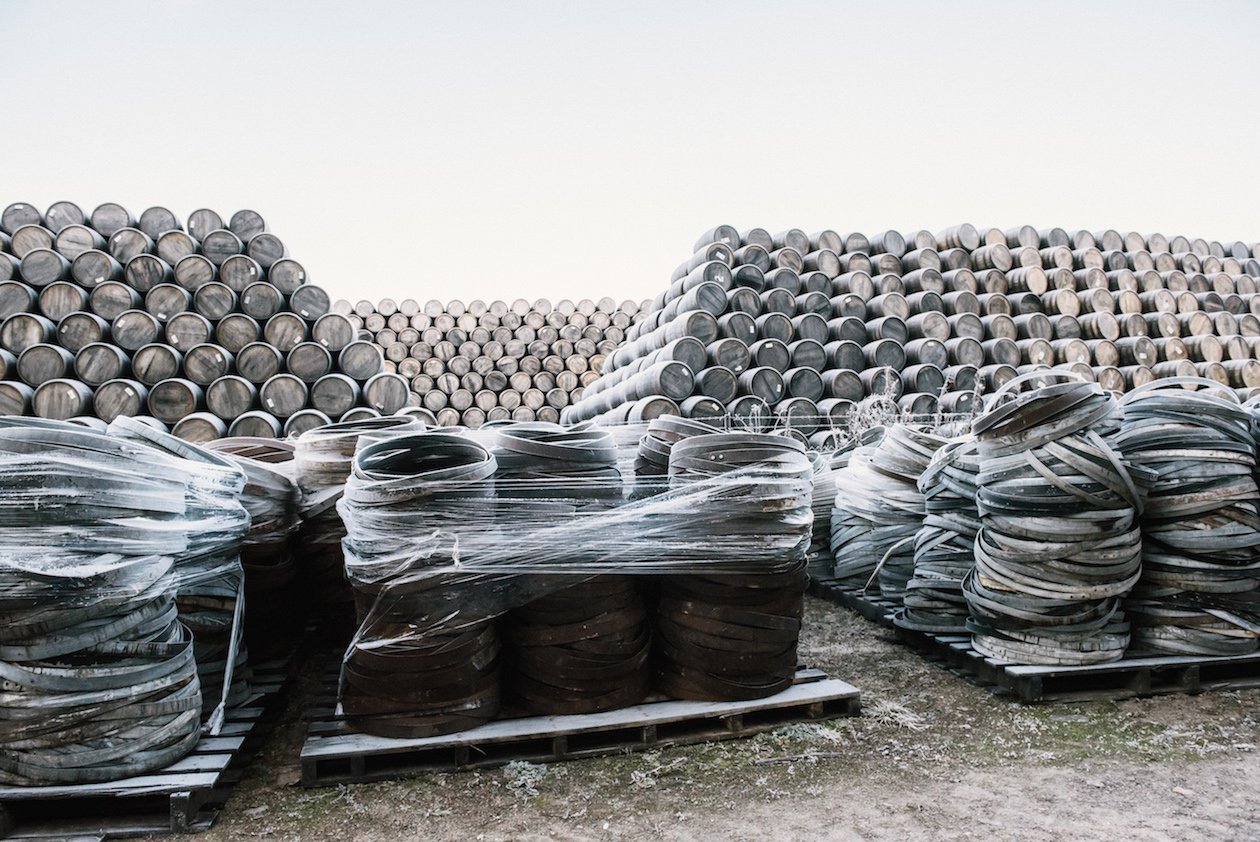 So yeah, scotch whisky is a big deal! Where the heck does all of that whisky come from??
All of the scotch whisky are produced in 115 distilleries categorized in 5 regions of Scotland: Campbeltown, Lowland, Islay, Highland, and Speyside. The location of the distillery within these regions will lend the taste and characteristics of whisky being made based on the resources available; for example, the Islay whisky is known to be smokey with hints of sea air and seaweed taste, while Speyside whisky tends to be more fruity and nutty. It all sounds pretty complex, which is really the beauty and art of this craft in that there are endless possibilities of what can be created.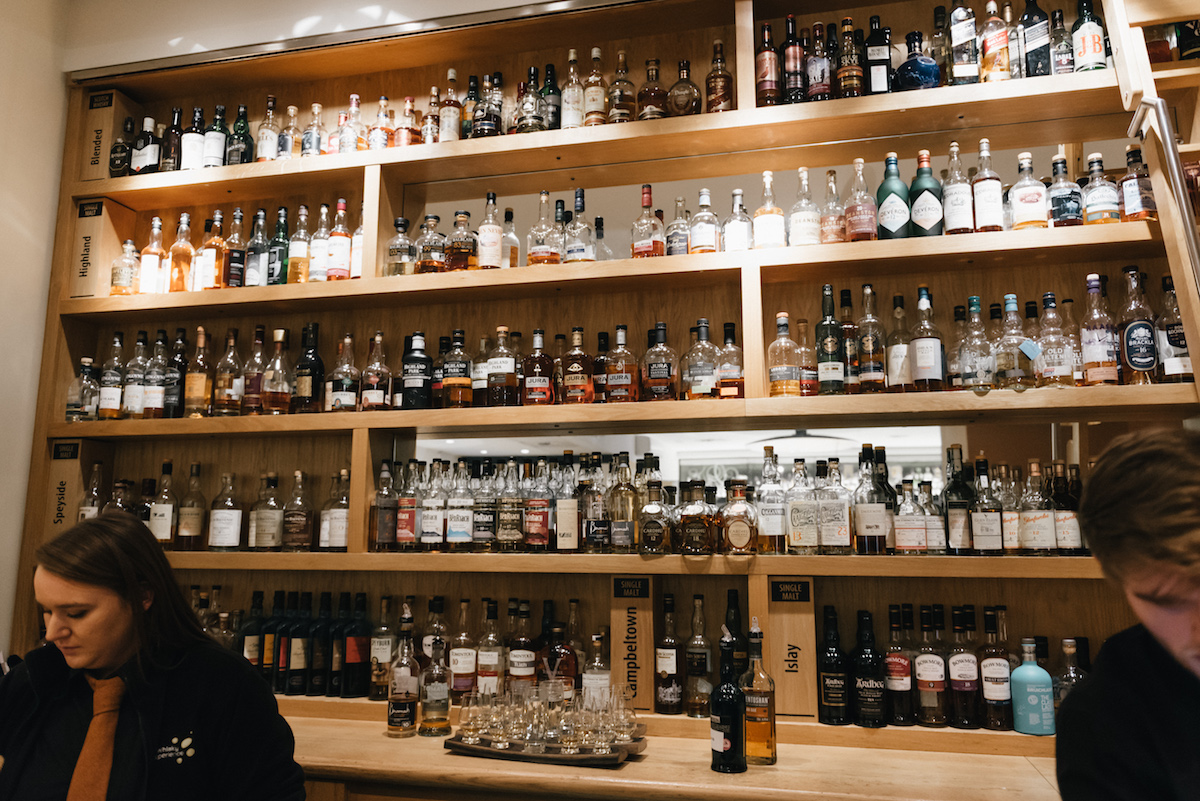 If you've already done the Scotch Whisky Experience or you're a whisky enthusiast, then you should consider doing distillery tours at one or as many distilleries as possible throughout the country. Many distilleries will provide a full tour of their facilities, show what their whisky-making process is, and provide a tasting of several of their whiskies (just be sure to check which ones provide a tour). You can also do tours that will take you to multiple distilleries over a span of a couple days, or you can map your own route to hit as many distilleries as possible. We didn't get to visit as many distilleries as we wanted since many are closed during the winter time or were out of the way with the time we had, but we did get to visit two very distinguished distilleries that are recognized worldwide: Glenfiddich Distillery and Tomatin Distillery.
Glenfiddich Distillery
Glenfiddich was built in 1887 by William Grant and his 9 children and is currently run by Grant's descendants, which makes it one of the few independently owned distilleries in Scotland. Glenfiddich, which is Gaelic for Valley of the Deer (hence, a deer on every bottle), is a Speyside distillery located in Dufftown that produces single malt Scotch whisky. Over the years, the distillery has been featured in several pop culture references and accrued numerous awards for its whiskies.
The distillery offers a free 1-hour complimentary tour and runs pretty frequently, so there's no need to book in advance. We took the Explorer Tour, which at £10 per person, it is the cheapest of the paid tours, but it includes a full tour through the distillery and warehouse and a tasting of four of their whiskies. This tour does take about an hour and a half to complete and only persons age 18+ are allowed (on any of the tours).
Each whisky distillery has their own particular style and taste but goes through the same general whisky-making process: Malting, Mashing, Fermentation, Distillation, and Maturation. The Glenfiddich tour goes through each facility that covers these processes and explains in detail how it works. The Glenfiddich website shows a bit of their process, but a live tour really allows you to appreciate the craftsmanship of their work. You can tell from the tour guide that everyone is very passionate in what they create. My favorite part of the tour is being able to smell the different pleasant aromas along the way. I also loved going through their Warehouse 8 where stacks of barrels of whisky are being stored during the maturation process (photos not allowed unfortunately!).
At the end of the tour, we got four of their whiskies to try: Glenfiddich 12-year, 15-year, 18-year and Glenfiddich Malt Master Edition. Although in appearance they all look similar, each one had unique aromas, taste and characteristics. I don't quite remember which one had what flavors, but some were more smokey while others had more fruit aromas and taste; what was common among them was they had varying hints of spice.
You are also given the opportunity to bottle your own Glenfiddich 15-year in the shop at a separate cost. It comes with a box and personal labeling, making it a really cool memento to have, and the shop has plenty of whisky-related items to fulfill any enthusiast. All-in-all, Glenfiddich Distillery provides a wonderful experience of what goes into this proud craft.
Tomatin Distillery
Tomatin is a single malt Scotch whisky distillery that was founded in 1897 by the Tomatin Spey District Distillery Ltd. and is currently owned by the Takara Shuzo Corporation. The distillery is in the Highland region and is 25 minutes southeast of Inverness and has won numerous awards in international competitions.
Tomatin does not offer free tours but its basic tour starts at £8 for about an hour and fifteen minutes and the "Taste of Tomatin Tour" at £20 gives you a tasting to 6 of their whiskies. It's recommended to book in advance as spots tend to fill up. You can also get a personalized bottle of Tomatin at the distillery as well. For more about the distillery and their tours, you can check out the Tomatin website.
Unfortunately, we did not know about having to book the tour and there were no open spots when we arrived, so we didn't get to do any of the tours at Tomatin. However, they did let us watch a short film about the distillery and gave us a free tasting of a couple of their whiskies. The staff was very friendly to us and the shop has plenty of whisky items to enjoy, which my brother took advantage of.
Making whisky is a proud tradition of Scotland, so if you want to embrace the Scottish culture and pride, then check out one or many of the distilleries in Scotland and see what goes into this passionate craft. If this is something you would be interested in, give us a pin and let us know what your favorite whisky or beverage tours that you've done!