Scotland is best known for many things, such as beautiful landscapes, castles, and producing the finest scotch whisky. But if you had to guess what was Scotland's most visited attraction, what would you guess? Maybe the country's stunning landscapes? Perhaps one of the country's spectacular castles? Or possibly Loch Ness where "Nessie," the infamous Loch Ness Monster, was allegedly sighted? Actually, it's none of those answers; many would be surprised that the most visited attraction in Scotland is really the National Museum of Scotland in Edinburgh.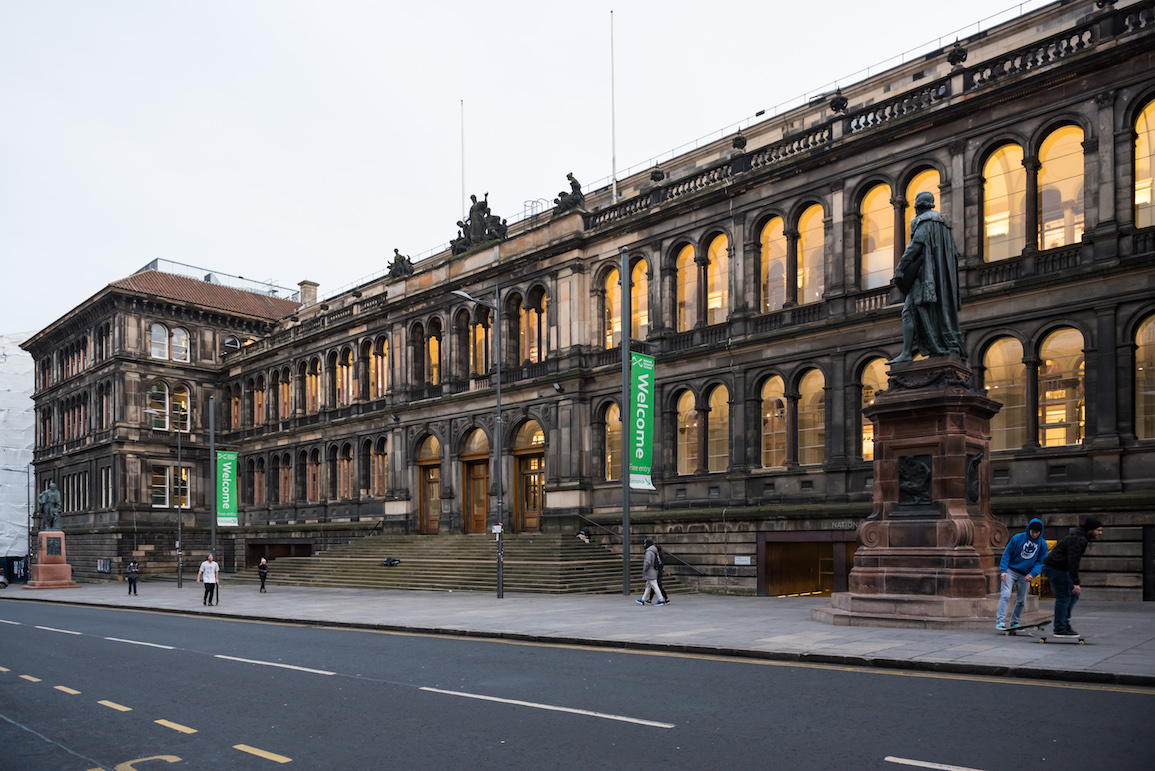 There are several reasons why the museum is the most visited attraction. For one thing (and maybe the biggest thing) is the museum is completely free! Yes, you read that right, FREE!! It's funded through the lottery and donations, thus no charge is required. Any free activity is a good activity in my book!
Be sure to check out the second most visited attraction in Scotland: The Edinburgh Castle
Aside from being free of charge for admission, the National Museum of Scotland also houses an impressive collection of exhibits of numerous major subject matters, including biology, geology, astrology, fashion, technology, architecture, aviation, world history, arts, Scottish history, and much more! Even the museum itself has architectural and historical significance being over 230 years old! For all the museums I've visited, I don't remember any of them covering such a broad range of topics so I am amazed at content the museum provides.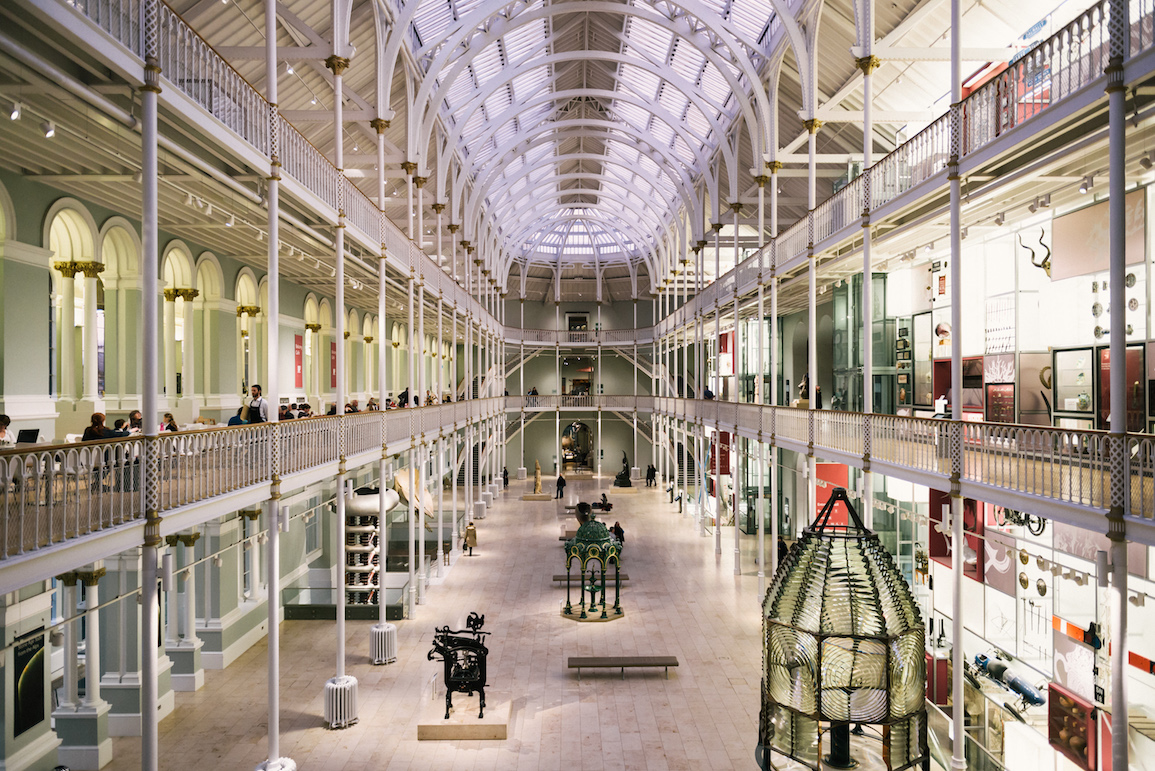 We visited the museum during the late afternoon, which was already getting dark by then, and the first exhibit we went into was the animal world exhibit, which was easily my favorite since I love animals. If anyone has seen the movie series, "Night at the Museum," you may remember that there's a Tyrannosaurus Rex skeleton, named "Rexy," that comes to life and acts like a dog. Well, when we walked into the exhibit, the first thing we came upon was a huge T-Rex skeleton. And for a moment I was hoping it'd come to life so I could play fetch with it (though there was that possibility of a not-so-fuzzy outcome either with a giant dinosaur skeleton with sharp teeth and claws).
Beyond the T-Rex were other dinosaur skeletons before it moves onto animals in more modern times. The exhibit covers many animals groups, from mammals to reptiles, herbivores to carnivores, land animals to marine animals, and just about everything in between. You can also find the famous sheep, "Dolly," which was the first ever cloned mammal (though in another exhibit). If you like animals, this is the place to check out!
Like many large museums, you would need several visits to adequately go through all of the different exhibits. Unfortunately, we didn't have that kind of time so we only spent a little over two hours until closing time. We mostly just walked through the museum to see what other exhibits had but didn't stay too long in each one.
The only other exhibits we spent a bit more time were the technology and the Scotland history exhibits. The technology exhibit is really fun with many interactive pieces and displays ranging from planes, automobiles, locomotives, computers/phones, and other technological advances. I also liked the Scotland exhibits which go through the country's history and has many historical artifacts on display, such as giant ceremonial swords and the "Maiden," which is a guillotine used during executions.
So, if you're looking for a fun and free activity to do in Scotland, be sure to make a visit to the National Museum of Scotland in Edinburgh. Just don't expect things to come to life like in the movies! Let us know what exhibit you would be excited to check out in the museum and be sure to visit their website for more information: http://www.nms.ac.uk/national-museum-of-scotland/
Like visiting museums? Give this one a pin!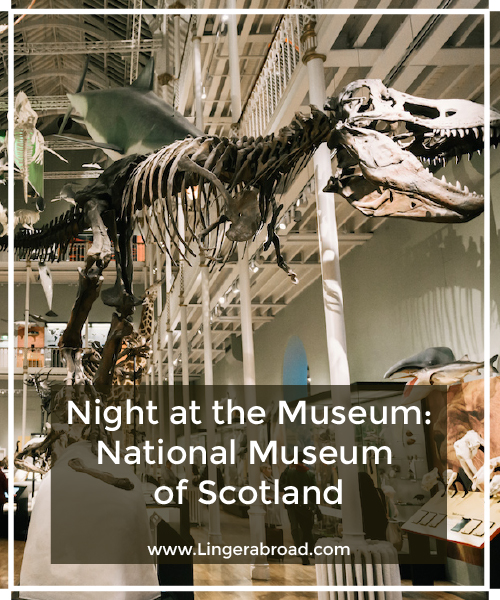 Linger Abroad with us!
Subscribe to get our latest content by email. Just travel, no spam.