If you're visiting Cancun, Cozumel, Isla Mujeres and other nearby resort cities, you have to check out the MUSA Underwater Museum for a unique diving experience! There are over 500 underwater sculptures placed in various areas near Isla Mujeres/Cancun and the exhibit helps promote ocean and marine life conservation. The permanent sculptures serve as an attraction for divers to lessen the number of tourists to visit the main reefs. They also allow for the coral reef to grow on the sculptures and serve as permanent homes for various aquatic animals.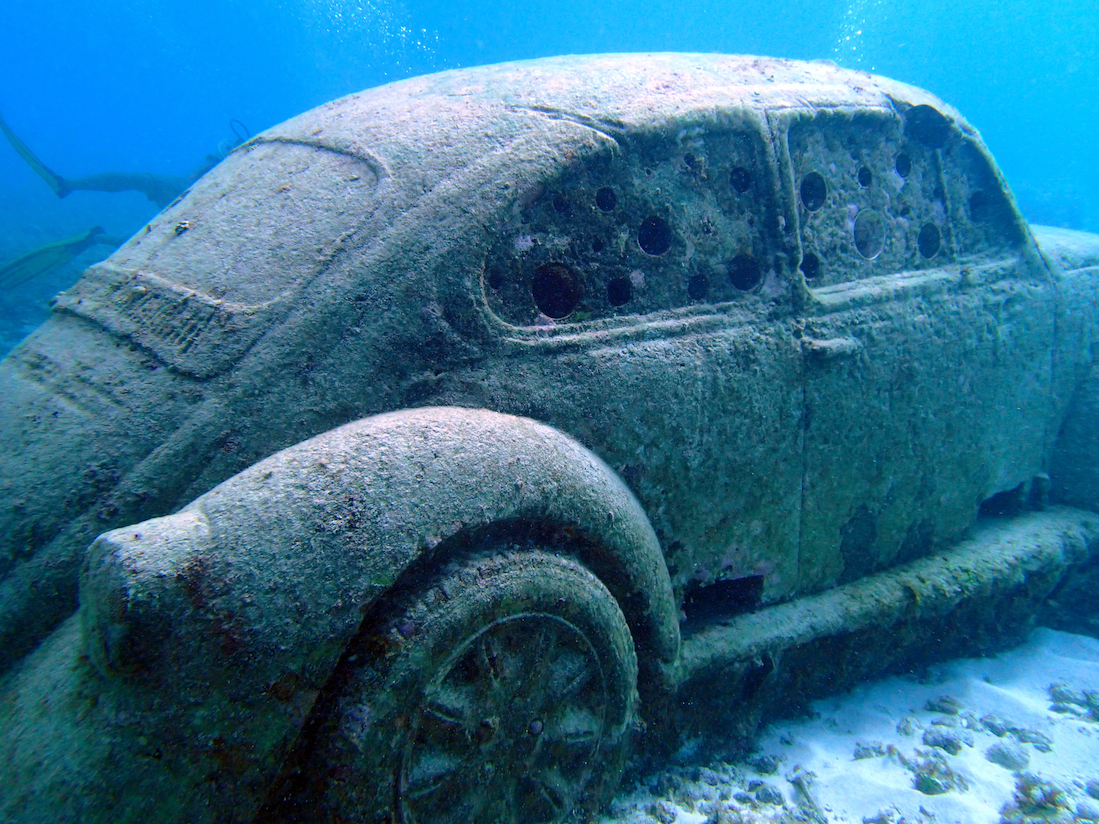 Diving around these sculptures was really cool and interesting, but at times it felt a little creepy looking at these statues up close. The best way I can describe the dive is like seeing objects being trapped in time, sort of like the underwater version of Pompeii, and slowly nature takes over these objects. At least the aquatic animals don't mind, as they appear to be thriving around the museum.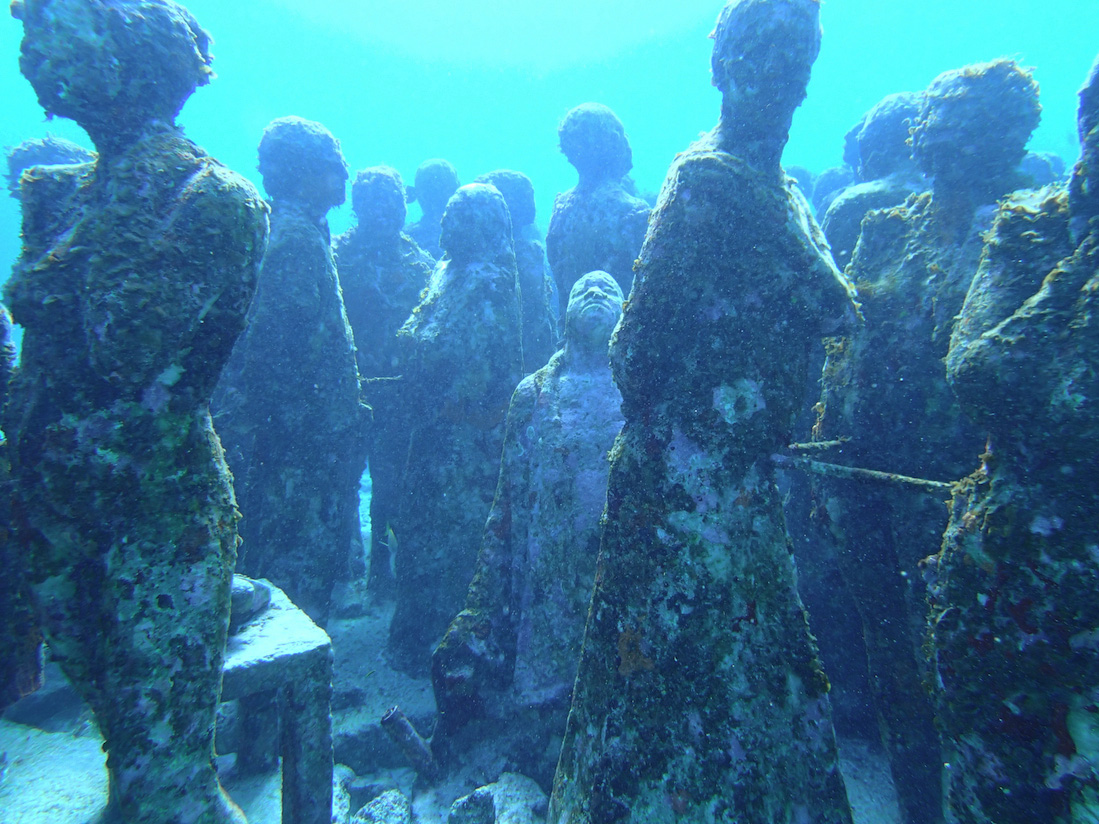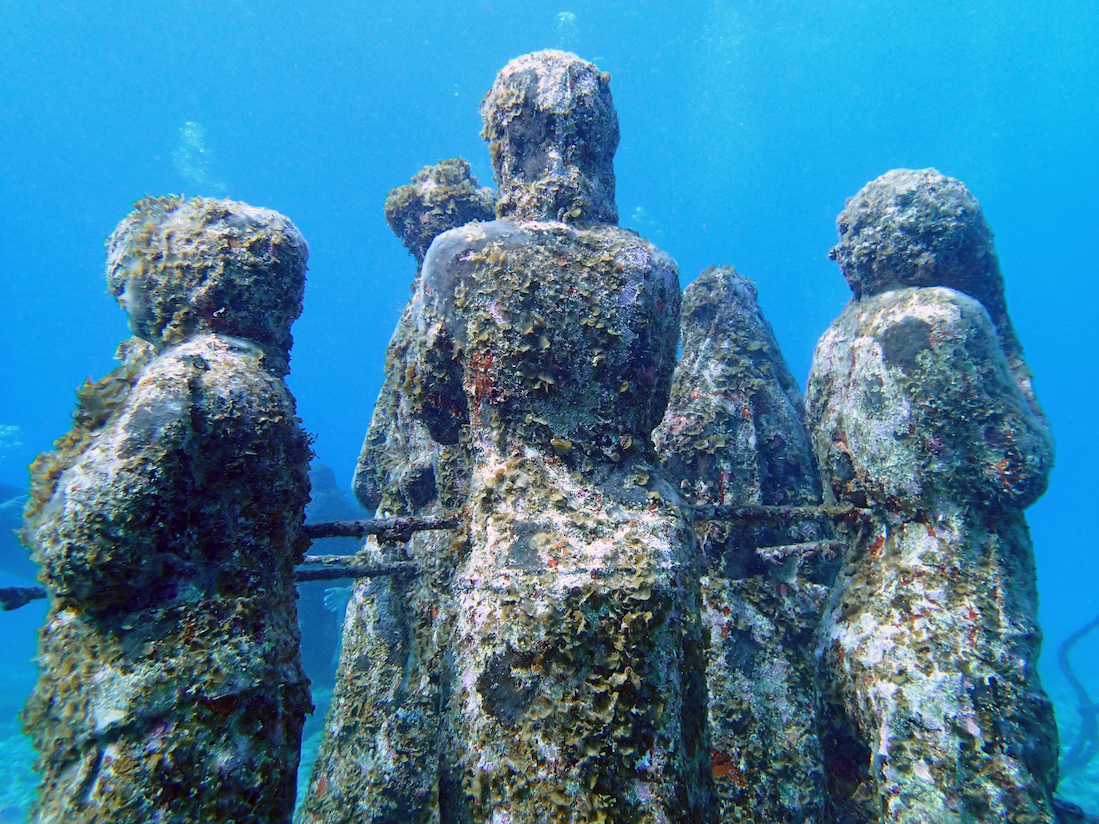 Near the museum is also boat wreckage and several coral reef systems where there were huge congregations of fish and various other species!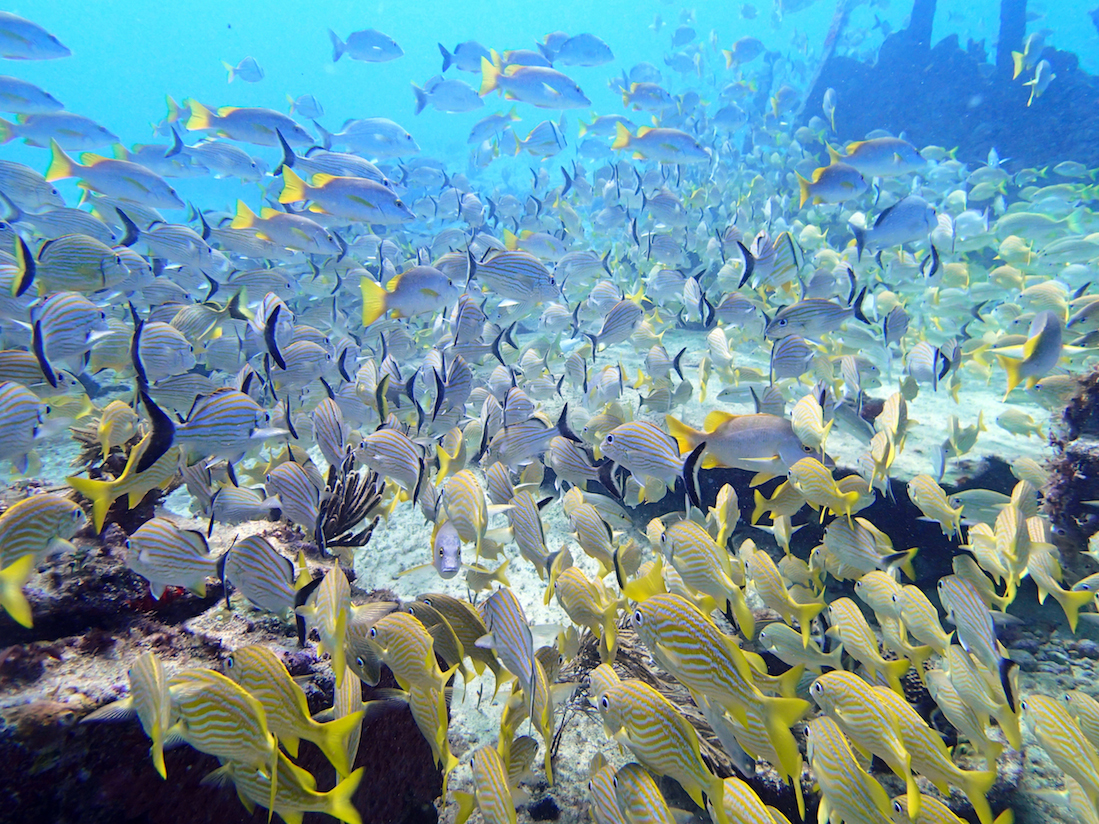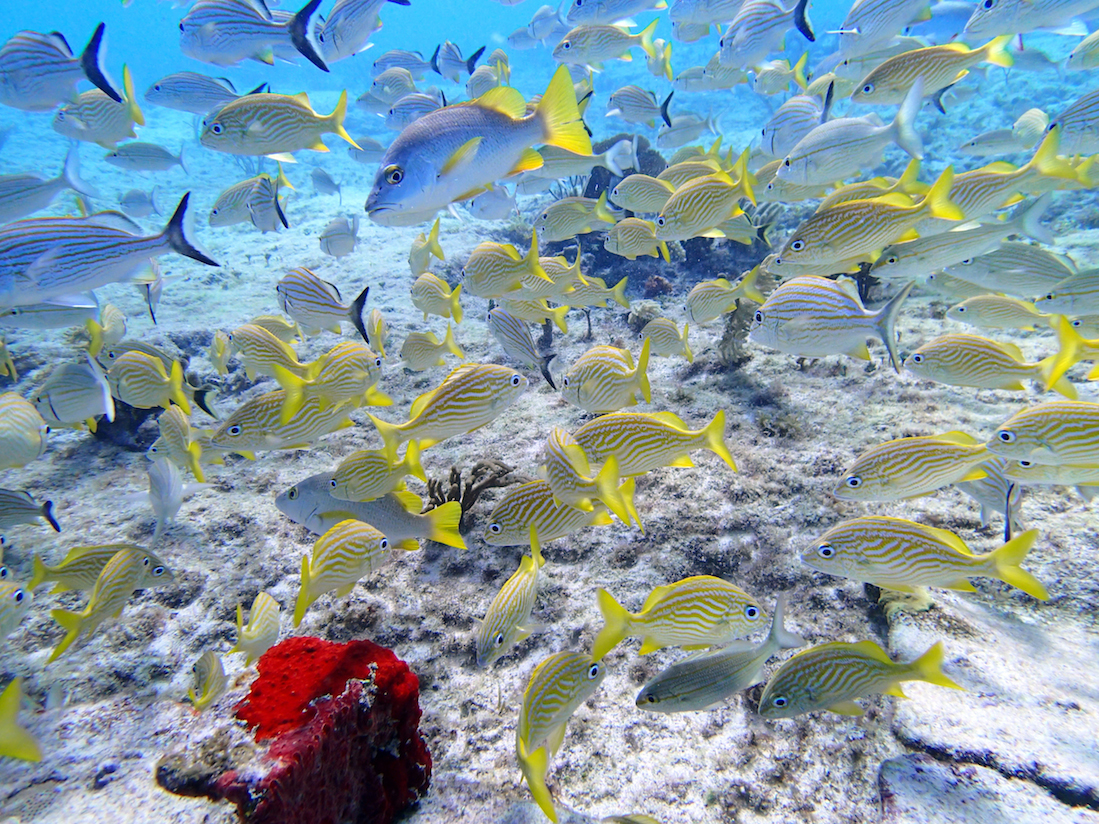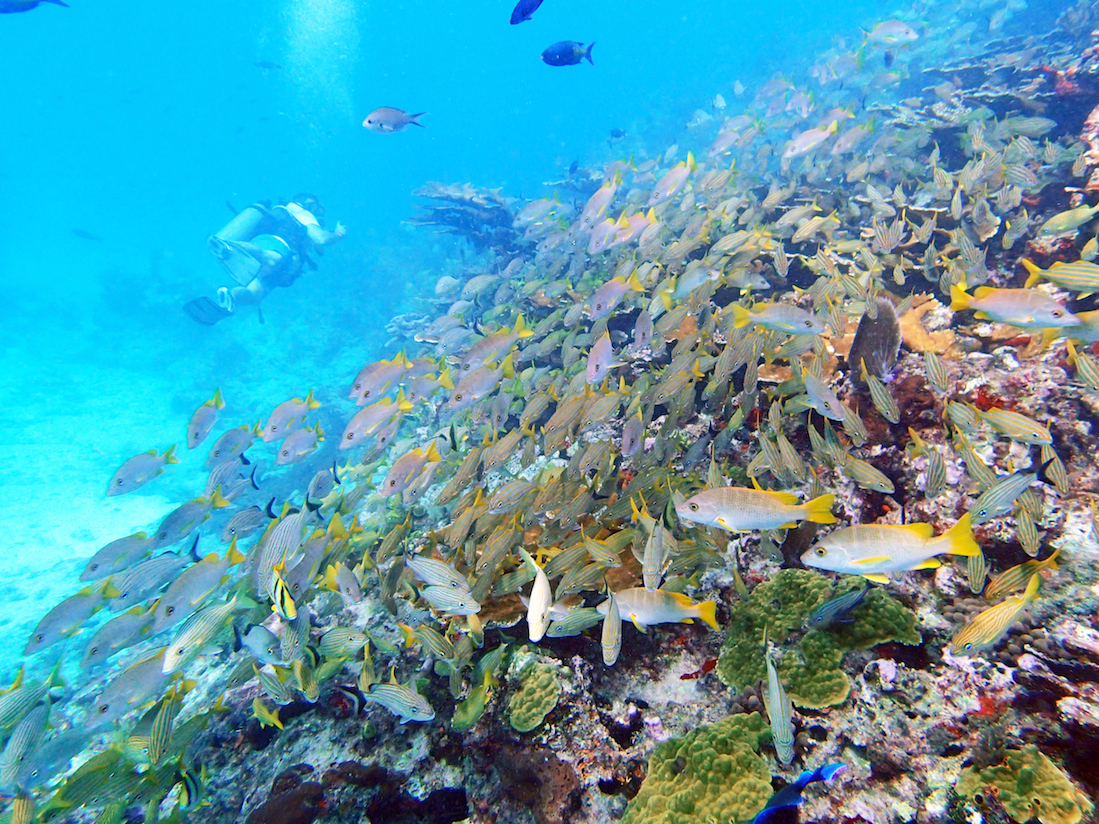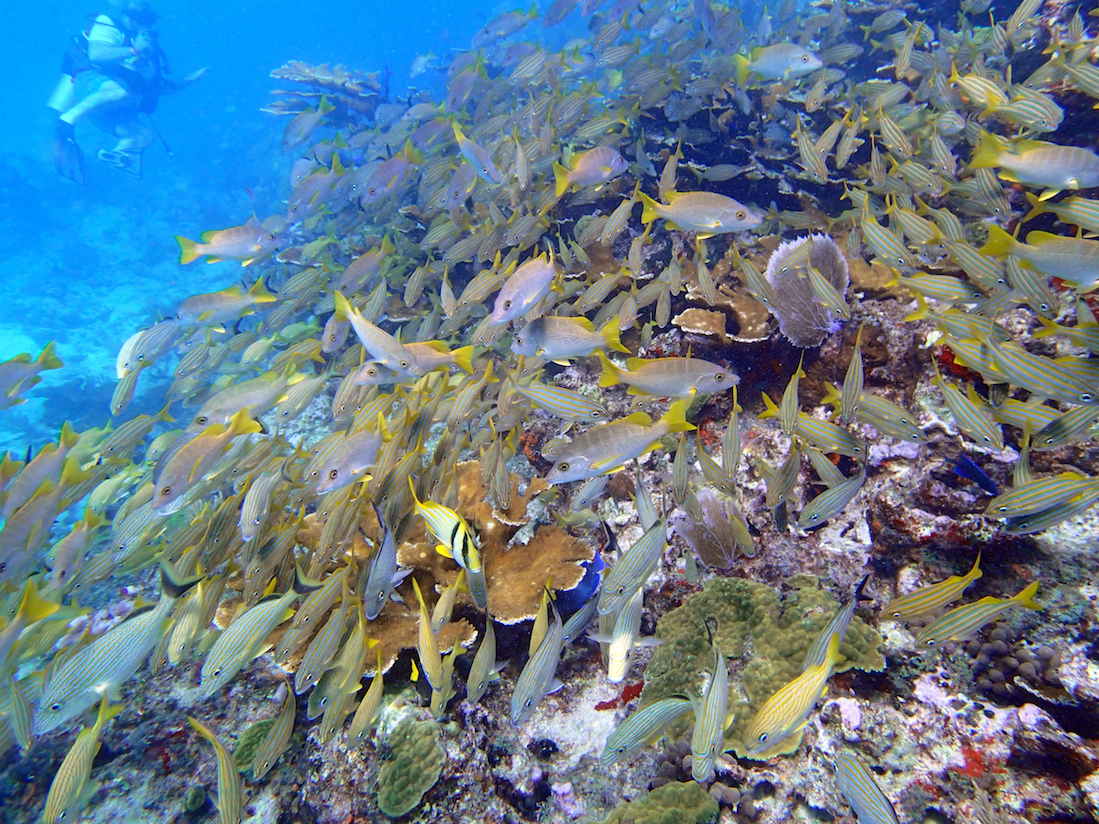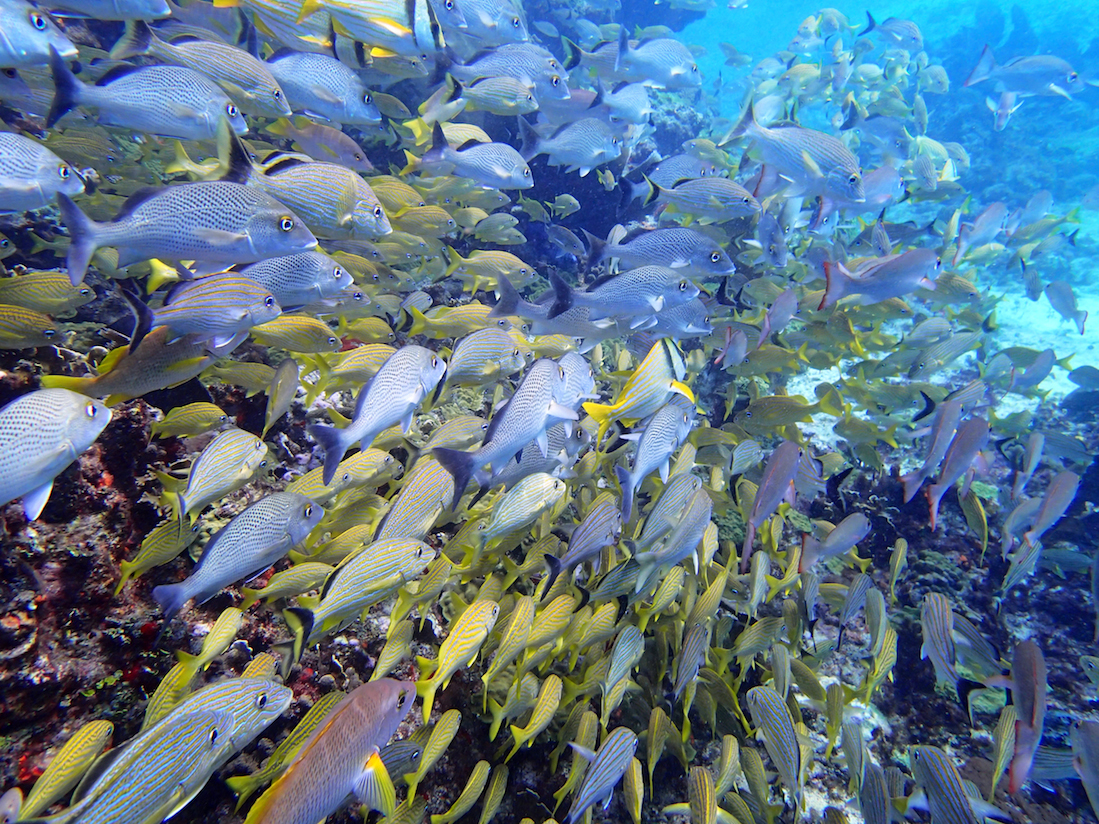 You can also view this museum by snorkeling and also take boats with glass floors but, in my honest opinion, the best way to see it is to scuba dive so you can get up close and personal with these timeless sculptures! You can take a PADI two-dive course to learn the basics of diving, then get a chance to explore the museum.
Check out the video of my dive at the MUSA Underwater Museum: