Our Coral Reefs are Dying:
I was around 12 or 13 years-old when I did my first scuba dive in Hawaii. That was one of the coolest experiences I had ever done at that point, discovering an underwater world that I can't see every day. But it wasn't until I visited Australia in 2011 and dove in the Great Barrier Reef did I truly fall in love with diving. It was so incredible to see the scale of these massive coral reef structures built over thousands of years that supported huge communities of marine life. It inspired to dive to discover more and since then, I've been able to get my PADI certification, dive in the reef systems in the Caribbeans, in the Mesoamerican Barrier Reef, and even went diving with sharks. My goals next are to pursue my advanced certification, dive in southeast Asia, dive with tiger sharks, and do more dives in coral reef systems in general.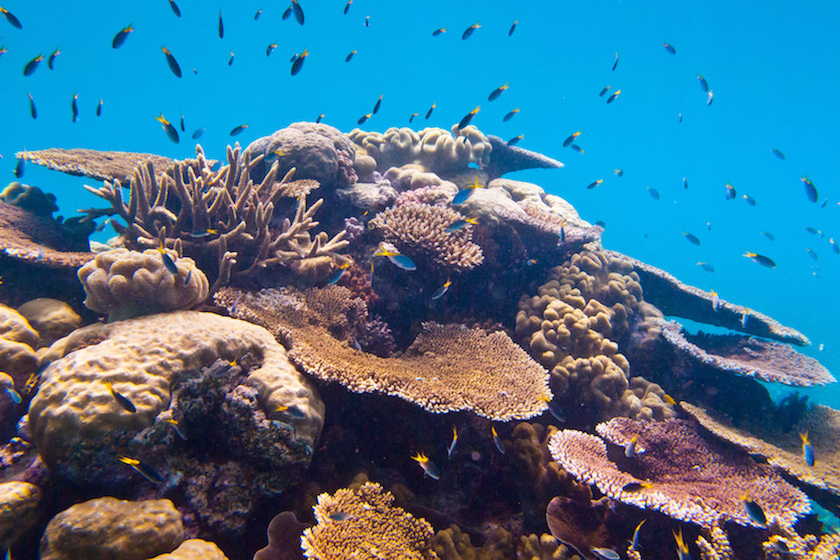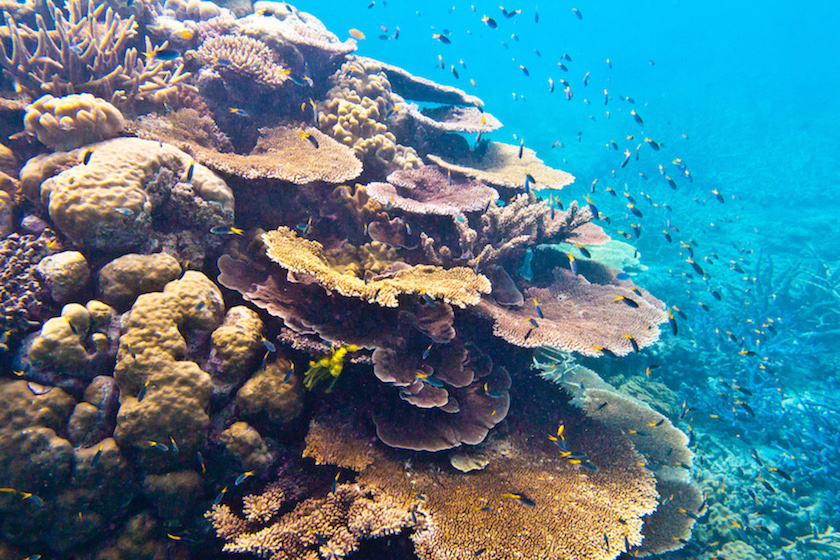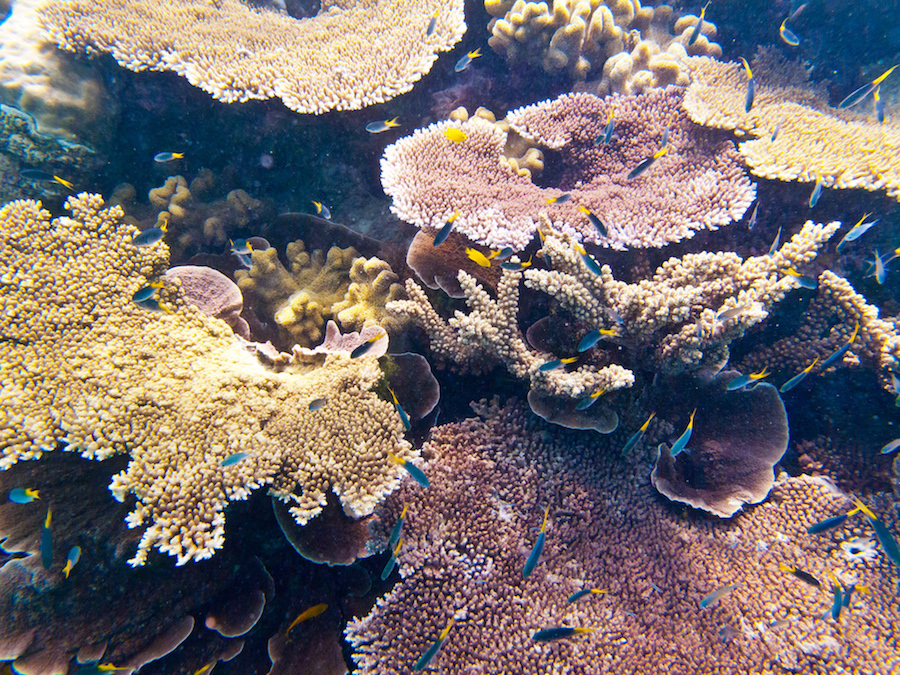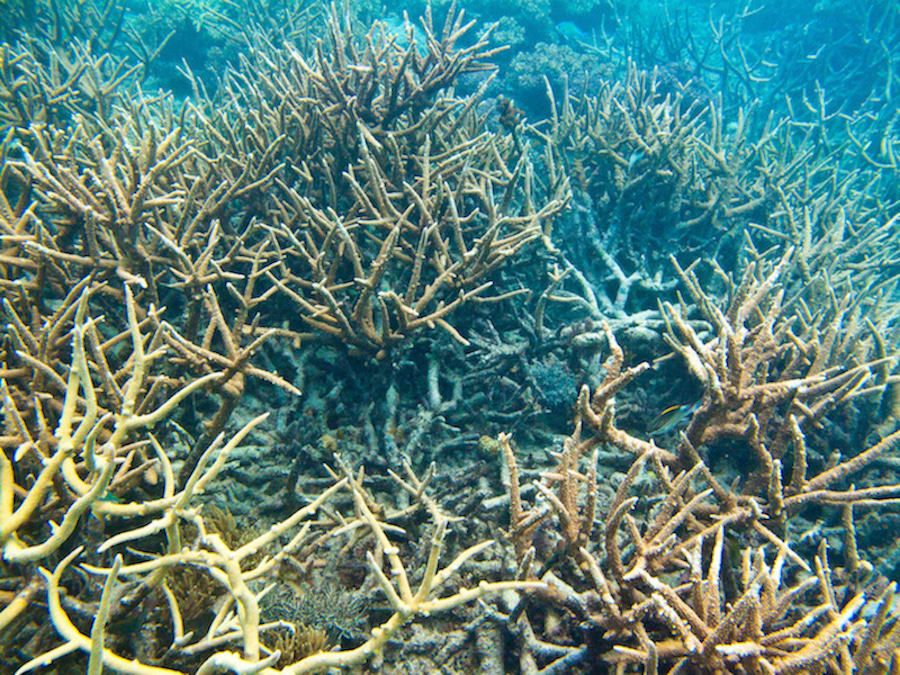 My most recent dive was at Tokoriki Island in Fiji with the resort dive shop. Mat doesn't have her dive certification so we opted for the Discover Scuba Dive. Will was our instructor and he is one of the best dive instructors you could ever have if you're looking for an introduction to scuba diving. He is very thorough with his lesson to scuba diving and is also very reassuring to anyone with having any apprehension. It is a terrific opportunity for anyone wanting to learn how to scuba dive!
During the dive, Will looked after Mat while I trailed them. He kept her very comfortable during the dive and she said it was the best dive that she's been able to do and we can't thank Will enough for that! We saw a healthy coral reef system with a variety of colorful coral, along with various species of fish, giant clams, sea cucumbers and a pair of sea turtles. It was a great dive and nice to see a healthy ecosystem around the island. I definitely recommend doing a dive with Will or anyone in the dive shop at the Tokoriki Island Resort. They'll also take care of you for any other activities you may be interested in.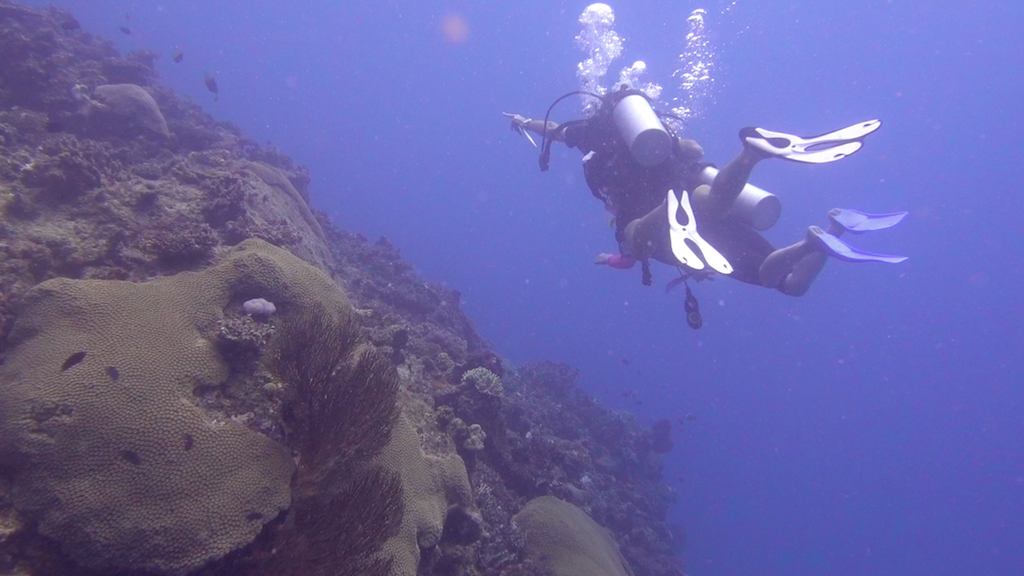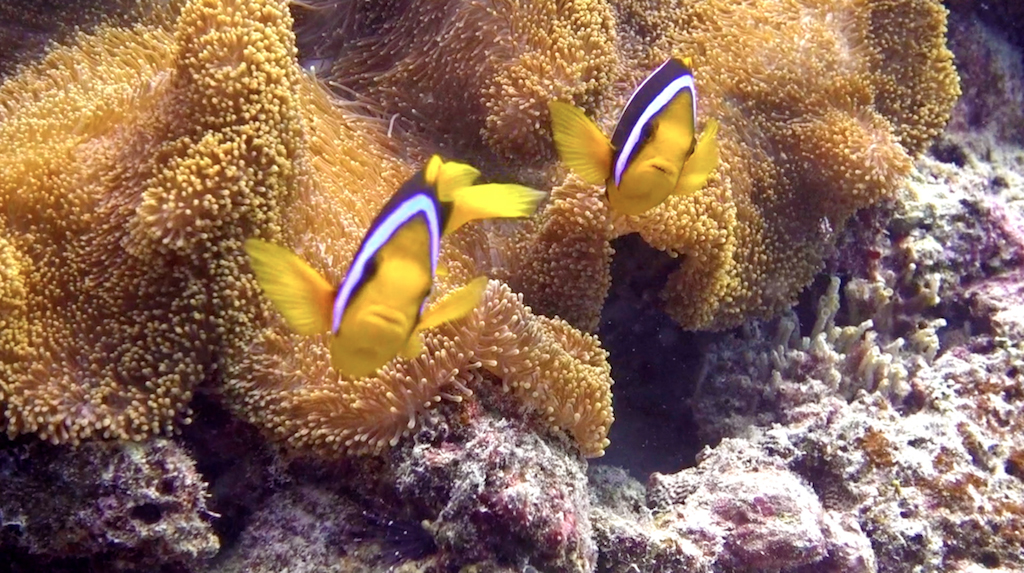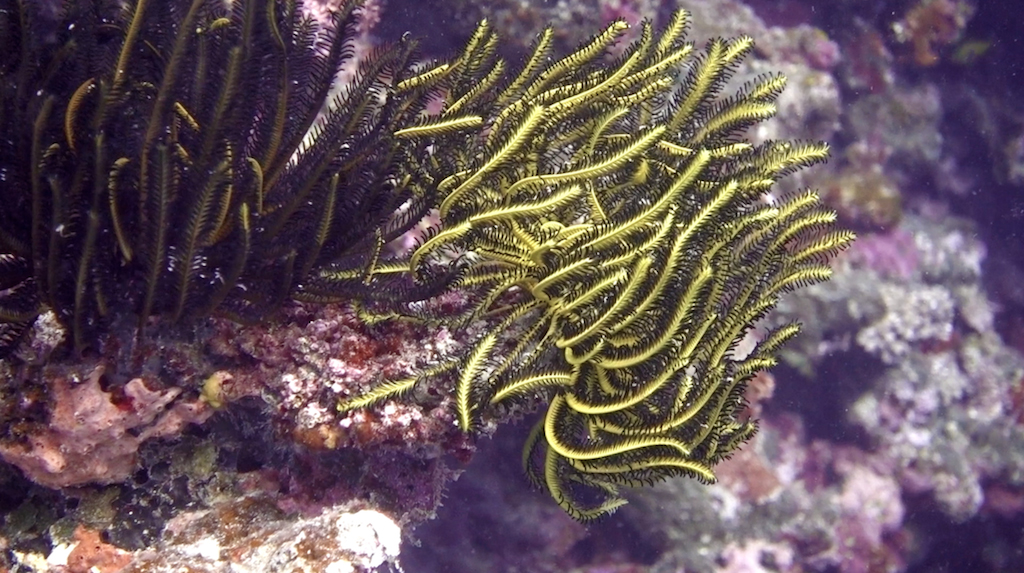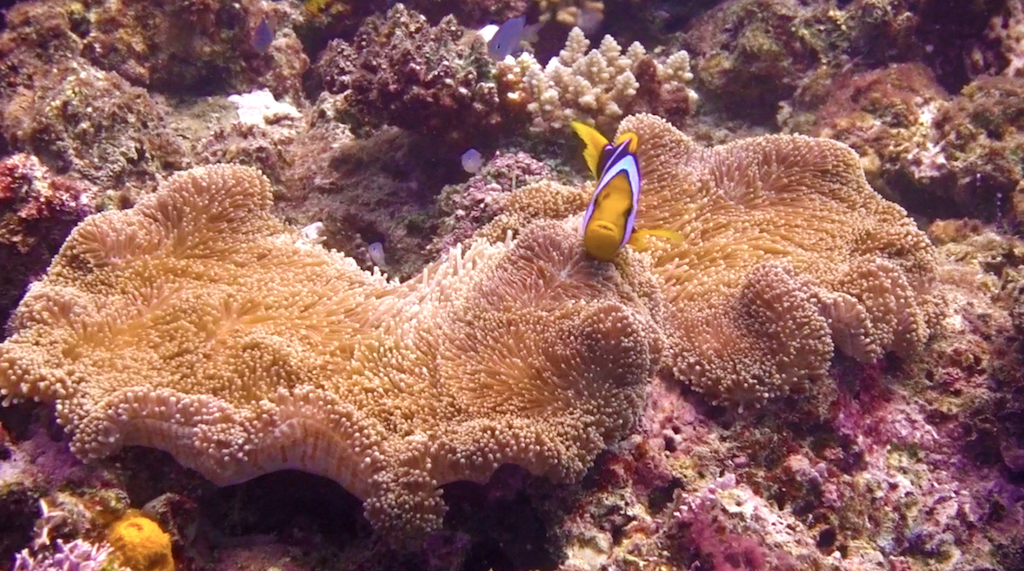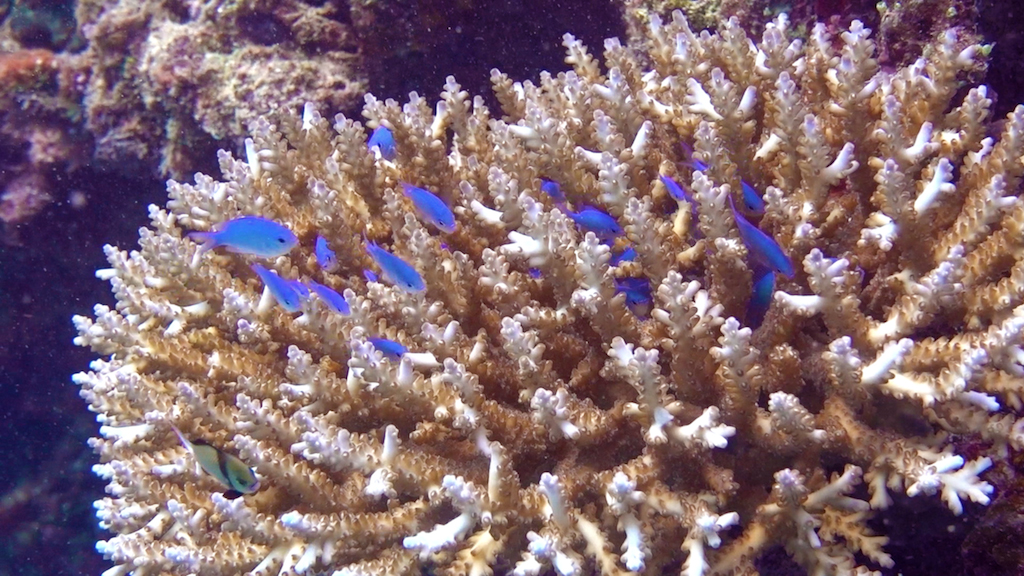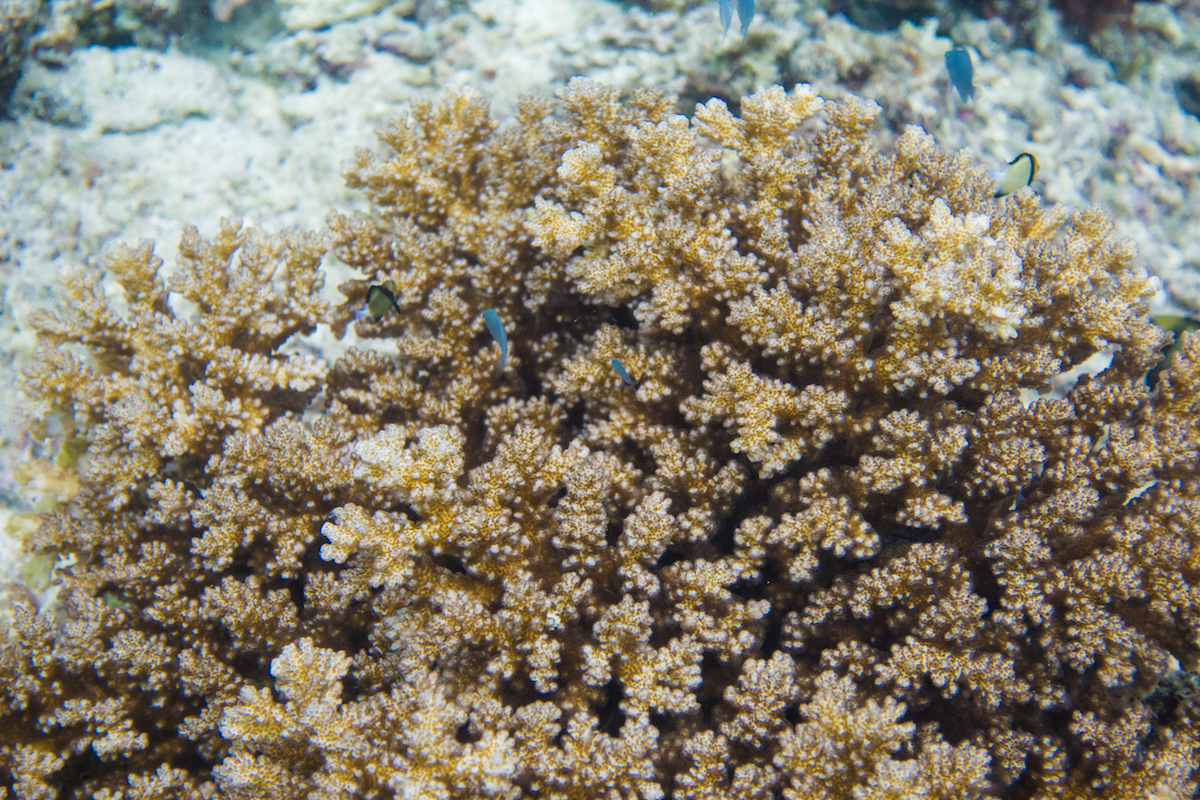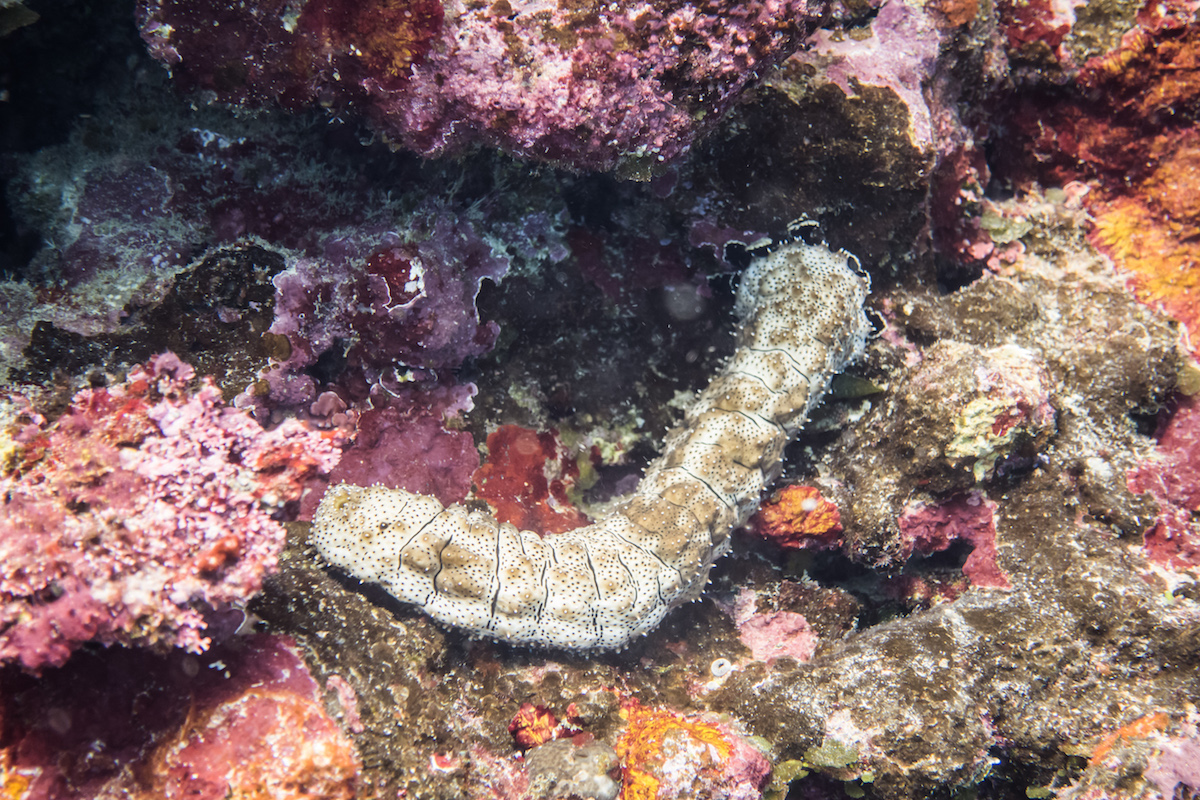 After the dive, we got back to the dive shop and met Alex who, along with Will, have been in Fiji the past 18 years. We struck up a conversation about the reef system and coral bleaching. I first heard about coral bleaching when an article of Australia's Great Barrier Reef experienced significant bleaching on its system. I asked them how the reefs around the islands were doing and thankfully, they've said the reef systems there and around Fiji have remained largely unaffected. They're also continuing to work with the preservation of the coral reef system near Tokoriki Island, as well as their giant clam restoration program and educating the locals about protecting sea turtles. It was a pleasure meeting the team and we thank them for the great dive!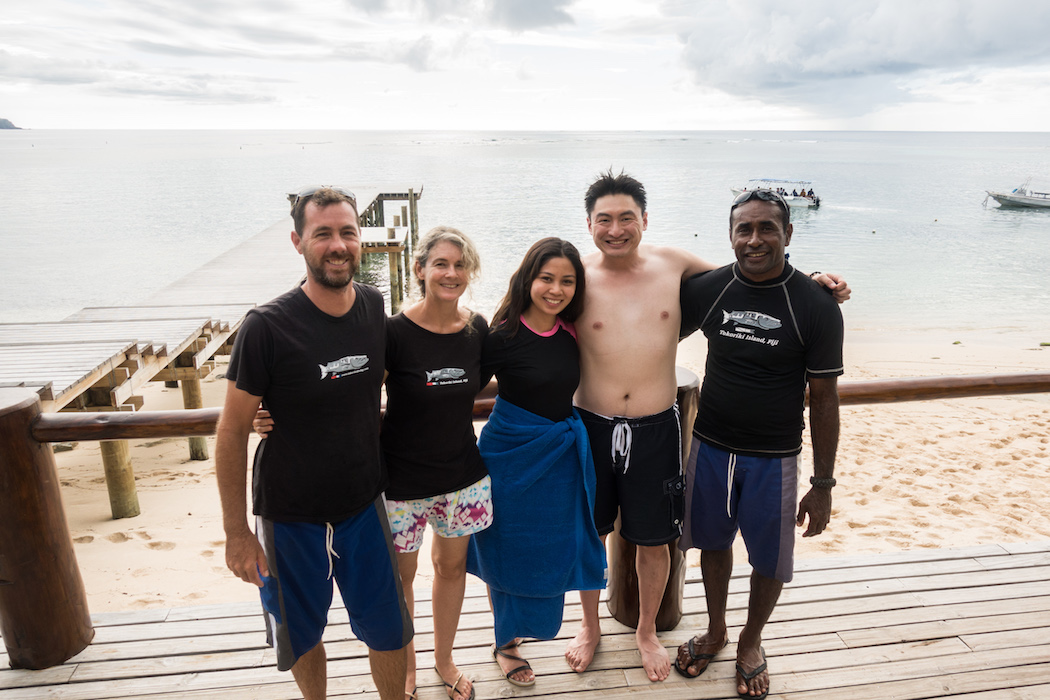 Although this region avoided any major bleaching to the reef systems, other parts of the world were severely affected. My first exposure to coral bleaching was by Otres Beach in Sihanoukville, Cambodia in June of 2016. We went on a snorkel/fishing excursion by a nearby island. We couldn't catch any fish so I decided to go into the water and snorkel a bit. However, as I came upon the reef system, the coral was completely bleached white while some looked already browned (though the water was murky) and there was very little marine life inhabiting the system. Back then, I knew it was really bad but I thought it was more of a local thing; Cambodia's climate had dramatically changed over recent years with rising temperatures and had a lot of pollution. But I had no idea about the global scale of the coral bleaching.
It wasn't until I saw the documentary, "Chasing Coral," on Netflix did I really grasp the severity and destruction of the world's coral reef systems. I was absolutely shell-shocked at the magnitude of the damage that the Great Barrier Reef sustained in the 2016 mass bleaching event. Even after watching the documentary multiple times, it's hard to believe that 29% of the Great Barrier Reef died in a single event. The images of entire reef systems dead and rotting away were engraved into my mind because I love the ocean and all of the life it supports. And it wasn't just the Great Barrier Reef that was affected but various reef systems all over the world were affected and some systems were also completely wiped out. It makes me think back on the bleached reefs in Cambodia; the water I snorkeled in was really hot and for some reason, I felt like it wasn't right. Looking back on it now, it laments me to think that that system may have met its demise since all of the signs were there.
Check out the trailer and see the film on Netflix:
In May of 2016, I got to dive in the Mesoamerican Barrier Reef, which is the second largest reef in the world after the Great Barrier Reef, spanning 620 miles long. That dive was also spectacular and it appeared that much of the reef systems appeared healthy. However, even they were not immune to the bleaching. In various areas, 20% of the reef systems experienced bleaching, and although they were able to recover pretty well, they still face numerous threats and will have to battle them every year. The Caribbean reef systems have also been hit pretty hard and it's clear that this could become a frequent occurrence for many systems all over the world.
I don't think people really realize how important the coral reef systems are to our planet. It is estimated that a quarter of all marine life is supported by the coral reefs. That marine life also supports up to 500 million people for food and sustenance and also brings in tens to hundreds of billions of dollars annually from tourism and fishing industries. Coral also provide treatments to a variety of ailments, including some cancer treatments. If the reef systems collapse, the impact it could have could be devastating.
Coral are very resilient creatures and, given time, they can recover from most disasters. However, this is a very different and challenging scenario for the world's reefs. The coral reef systems are constantly under stress primarily from rising ocean temperatures due to global warming that is driven by human emissions but also faces pollution, uncontrolled tourism, overfishing, invasive species, and more. The toughest thing for the coral is that we do not see them every day so it is difficult for many people to grasp the severity of the issue.
However, there is finally something that is helping create awareness for our coral reef systems. And hopefully, we are able to buy the time that is needed to keep the coral reef systems surviving. The world of our oceans is truly an amazing and beautiful thing to see and we need to educate the public to show its importance. The future of coral remains uncertain but if we can continue to push the conversation to preserve the natural wonders of our world, then maybe we can still save what we have and keep building on that for our future generations.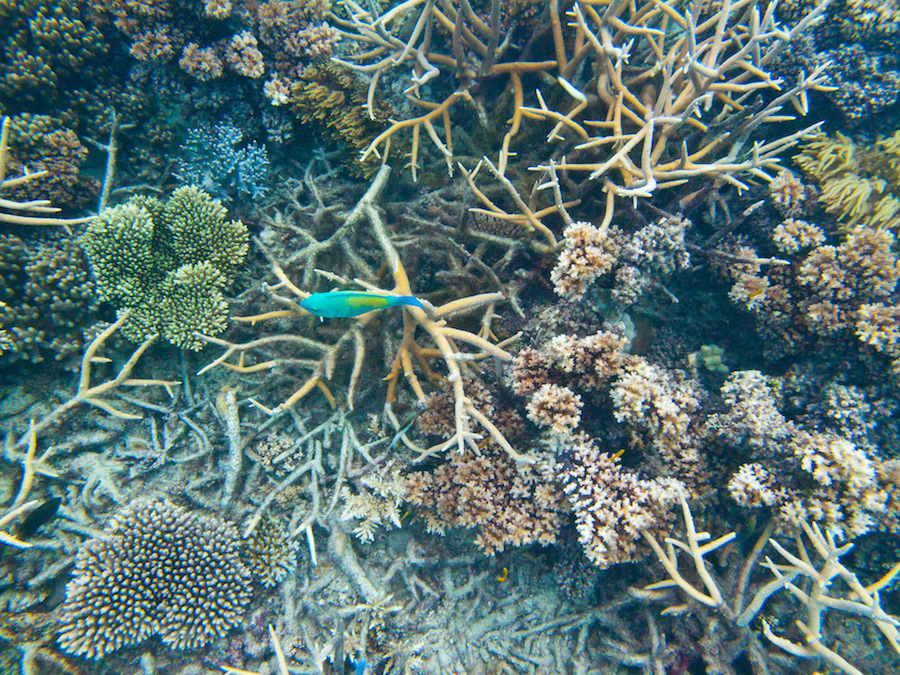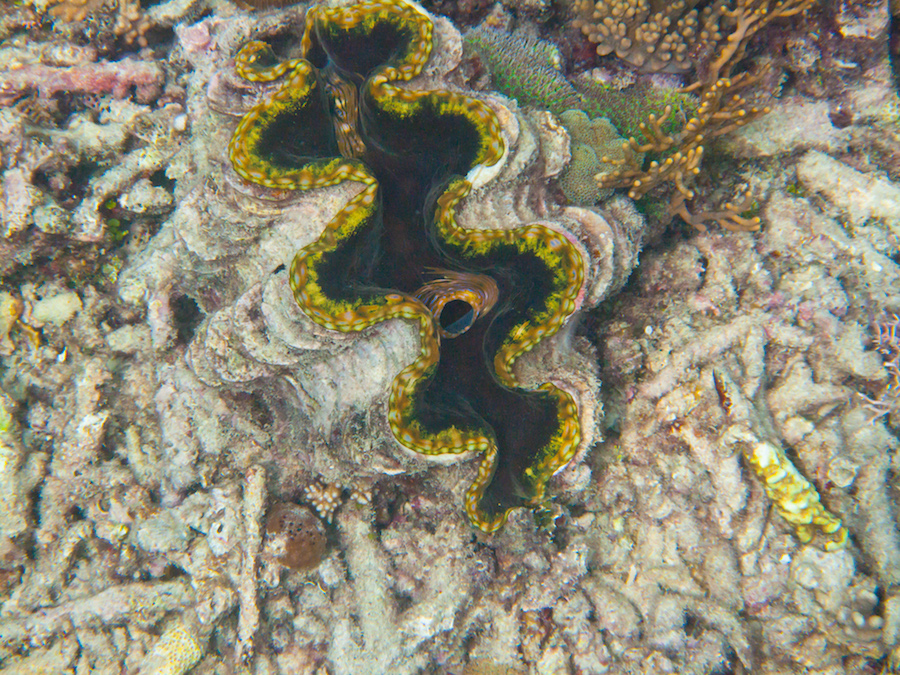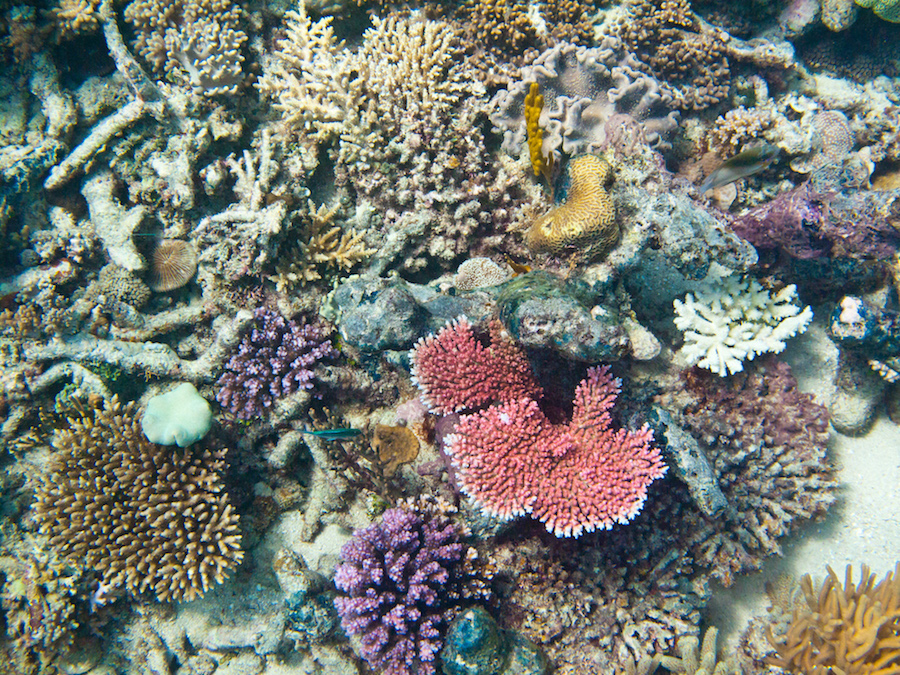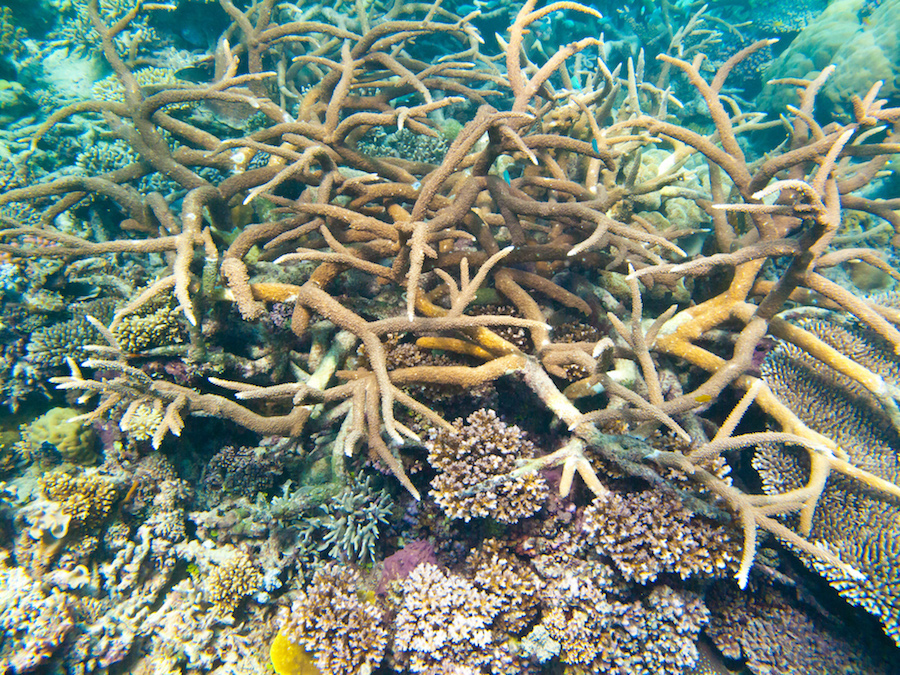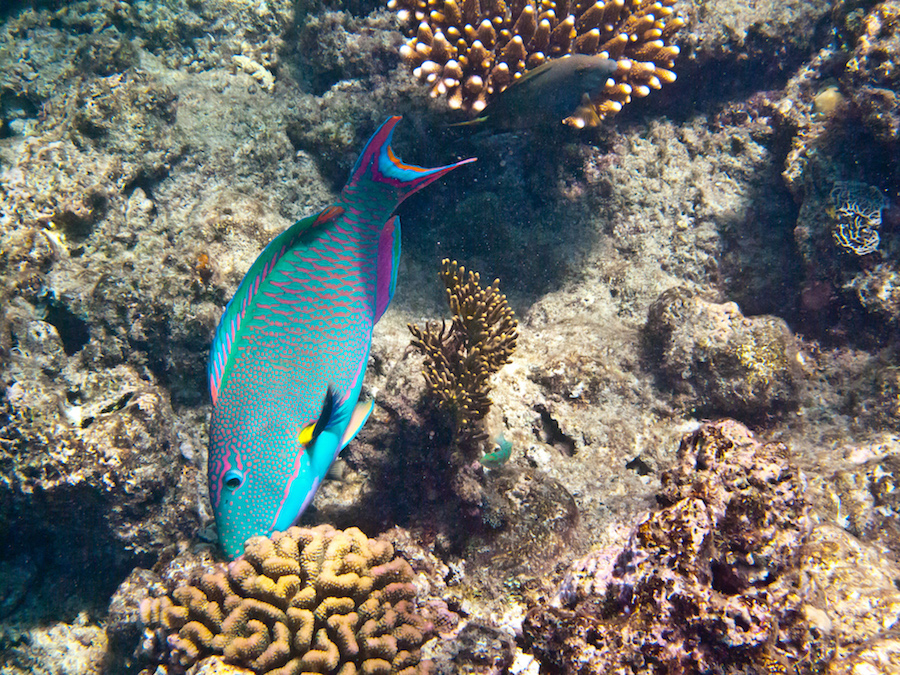 To find out more about the plight about corals, go to www.chasingcoral.com for more about the documentary and visit http://coralreef.noaa.gov/ to learn more about ways to help with the conservation process of our coral reefs.