What I really enjoyed about visiting Edinburgh, Scotland was how charming the city was in just about everywhere we went. We would walk down any street or around every corner and we would find something interesting, whether it was the architecture, Scottish shops, small restaurants/cafes, whisky bars, or a unique attraction. With so many things to do and see, it's easy to get lost and fall in love with the city.
Unfortunately for us, we were only able to spend two days in Edinburgh and probably left with many things unseen. But even for such a short time, we still had an amazing visit and felt like we saw a lot and got to do a lot. So, we've listed out 9 things that you should definitely do during your visit to Edinburgh:
At 251 meters, Arthur's Seat is the highest point in Edinburgh. It's about a 30-45 minute hike to the top depending on your speed but is totally worth it for the amazing breathtaking views of the city. You can also explore the rest of the park, including St. Anthony's Chapel and Salisbury Crags, massive cliffs that oversee the city. Click here to see more of the views.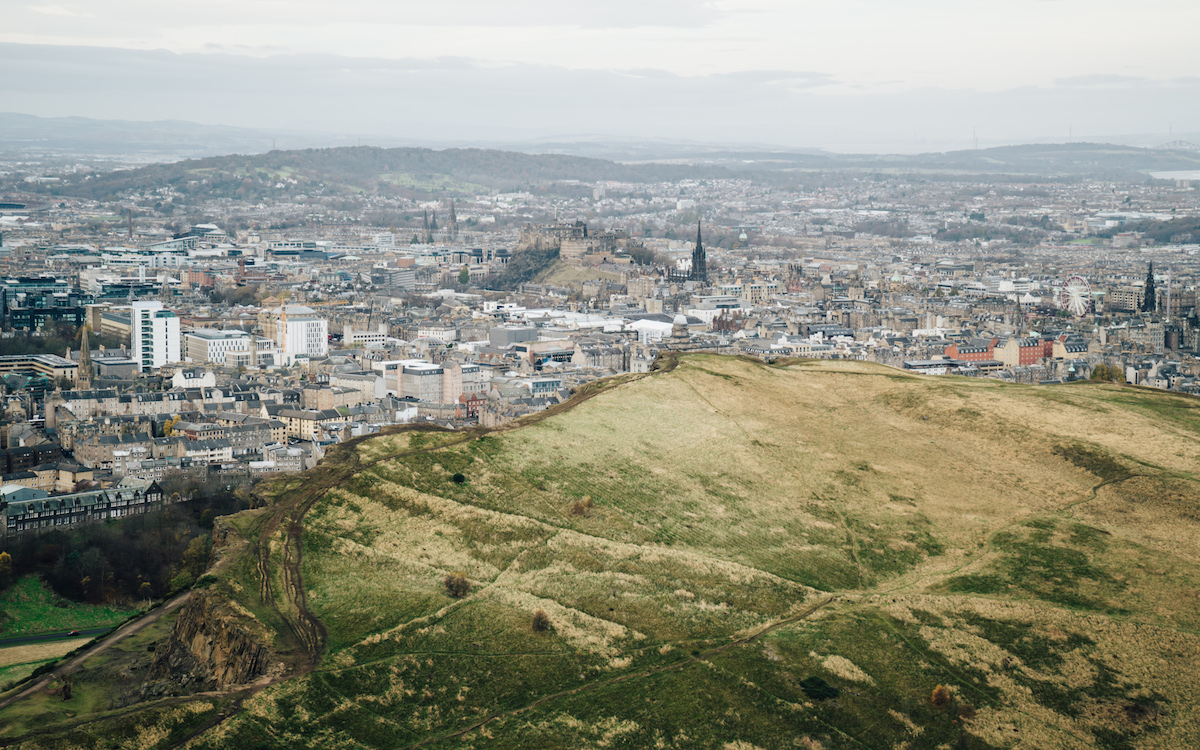 The Edinburgh Castle is an obvious choice, as it is the nationally recognized symbol of Scotland and one of the top attractions in the country. The castle sits atop Castle Rock and offers vast views of the city. See more of the castle here.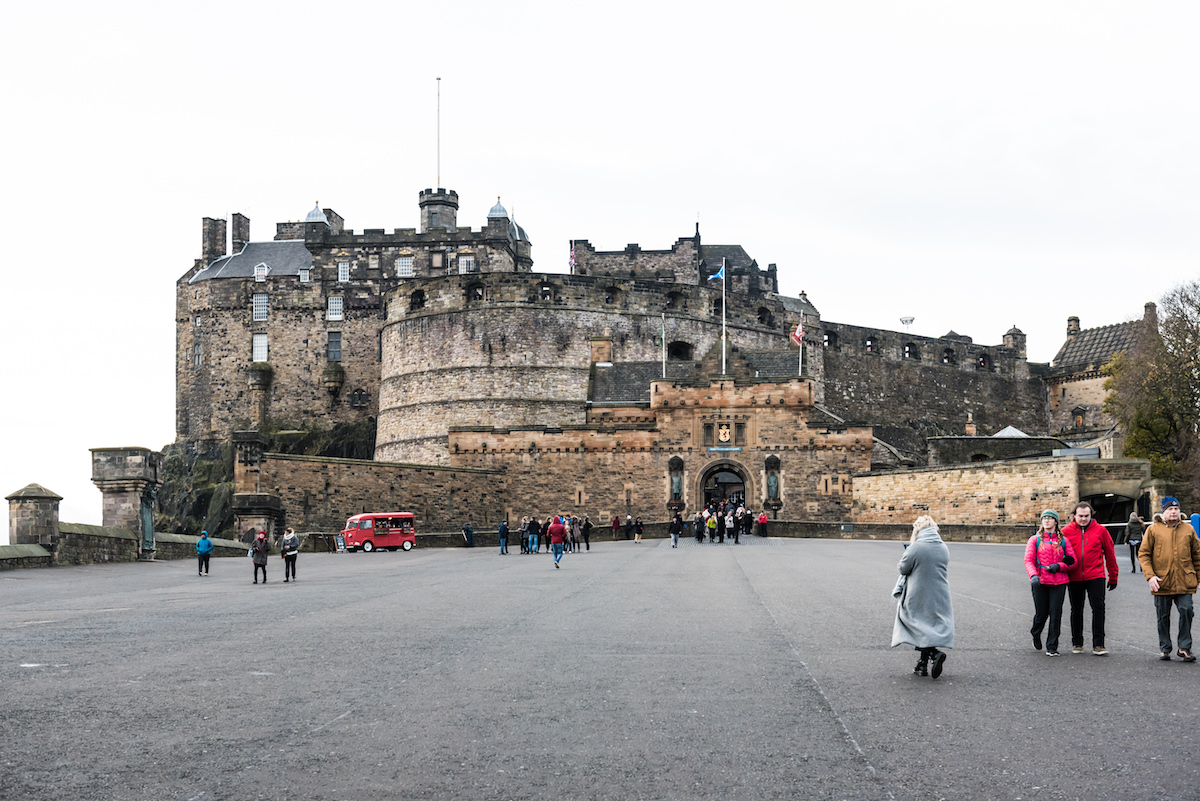 Scotch whisky is the pride and soul of the country so if you want to understand what goes into this craft or simply love whisky, then you have to do the Scotch Whisky Experience. There is an interactive ride, you'll get to do some tasting, and see the largest scotch whisky collection in the world. For more of this tour, you can read here.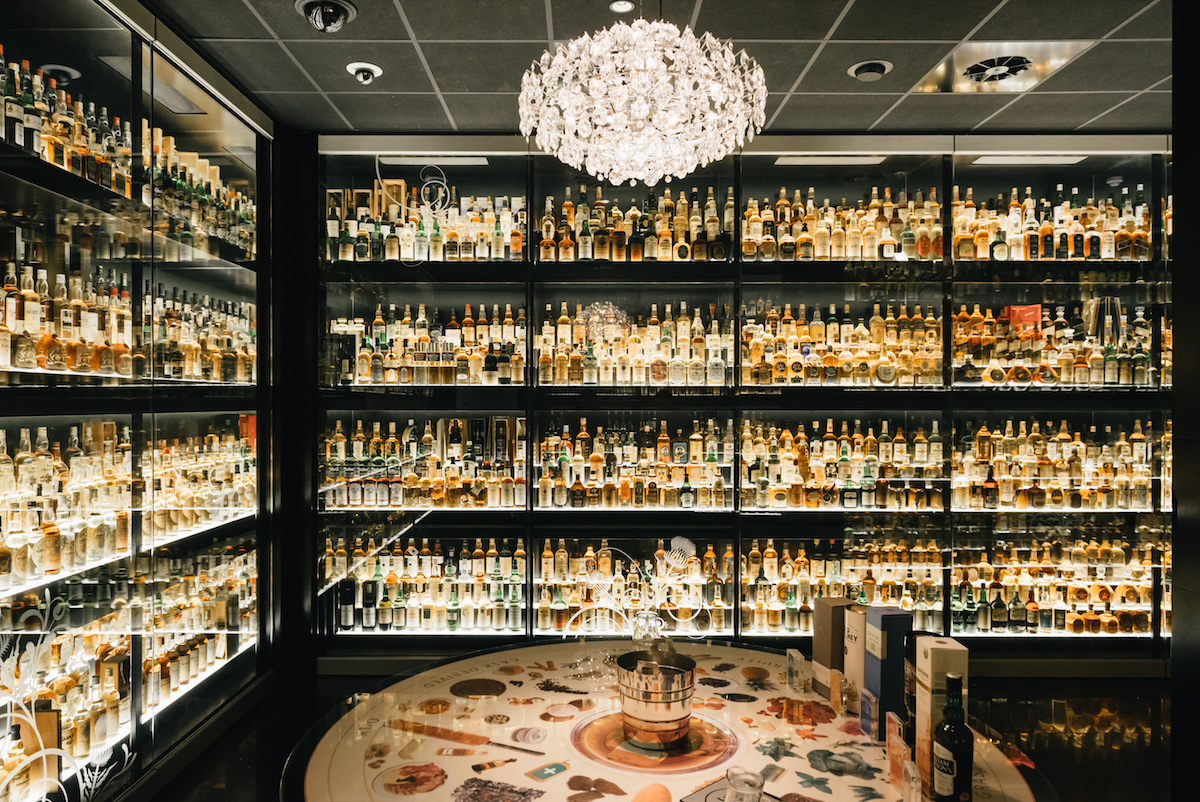 The National Museum of Scotland is actually the most visited attraction in the whole country and the best part is that it's completely free to visit. Not only can you admire the architecture but the museum houses a number of really cool exhibits from biology, technology, fashion, Scottish history, astrology and much more. To see more of the other exhibits, you can find more photos here.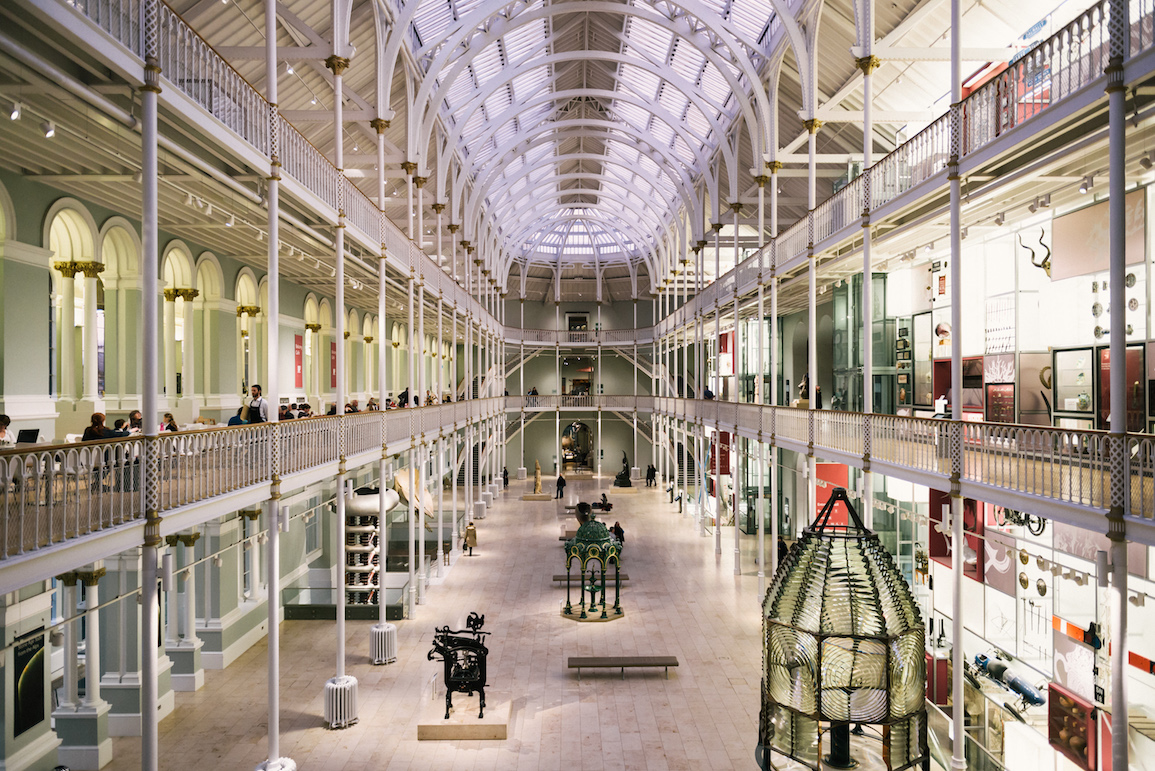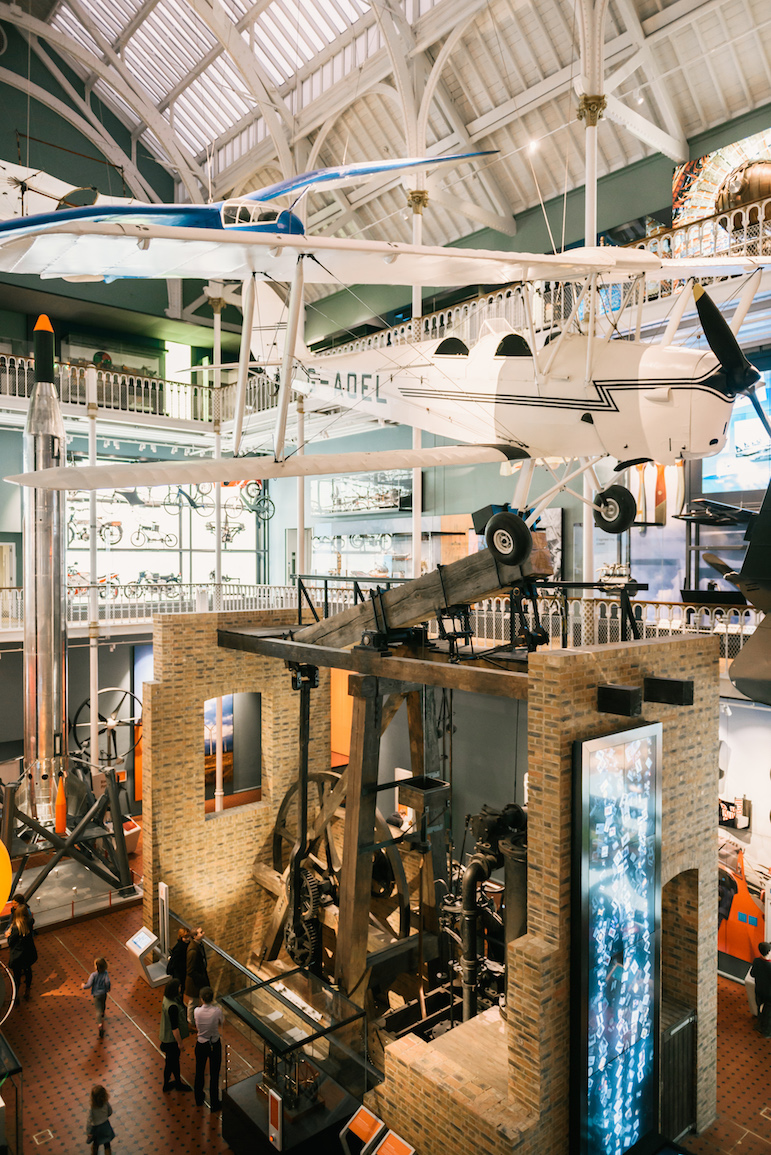 5. Stroll down George Street for some shopping
George Street is well-known for being the best place in the city to do some serious shopping. We weren't planning to do much shopping when we started walking but there were some many interesting shops that we ended up buying quite a bit of stuff. If you are able to resist the temptation to shop, the street does offer some beautiful sites and architecture that you can enjoy.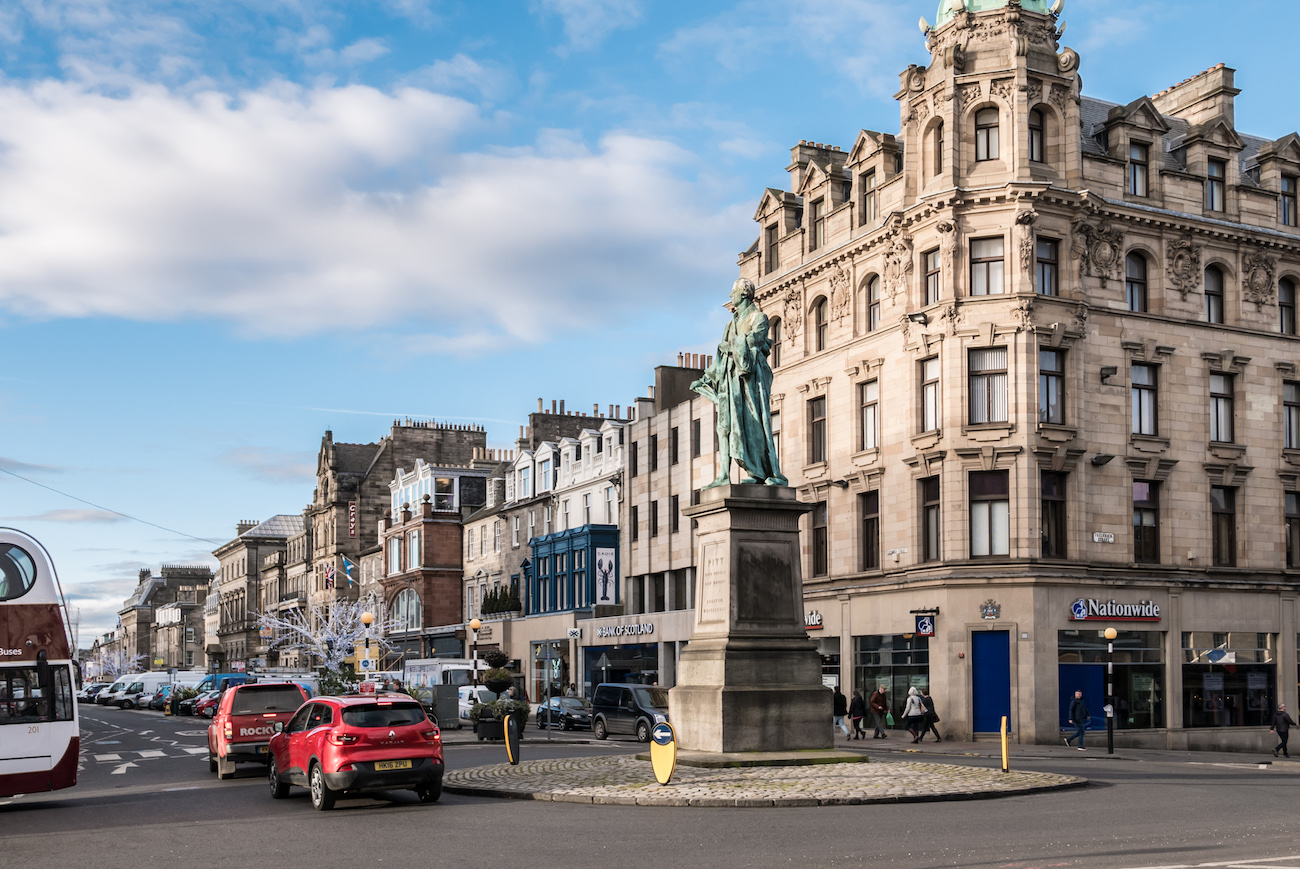 6. Eat at ANY restaurant/cafe
Many times when we go out to eat, we tend to use an app like Yelp or Tripadvisor to find the best spots. In Edinburgh, you really don't have to worry about that (unless you're looking for something specifically). Just about any restaurant or cafe you pass by is probably a great place to eat. We just walked around and picked places near our hotel and each of those places just had amazing food, such as the Magnum Restaurant & Bar, which is where I had the best burger that I've ever had (or at least it was really darn good). We also loved The Square, where they had delicious breakfast items and sandwiches.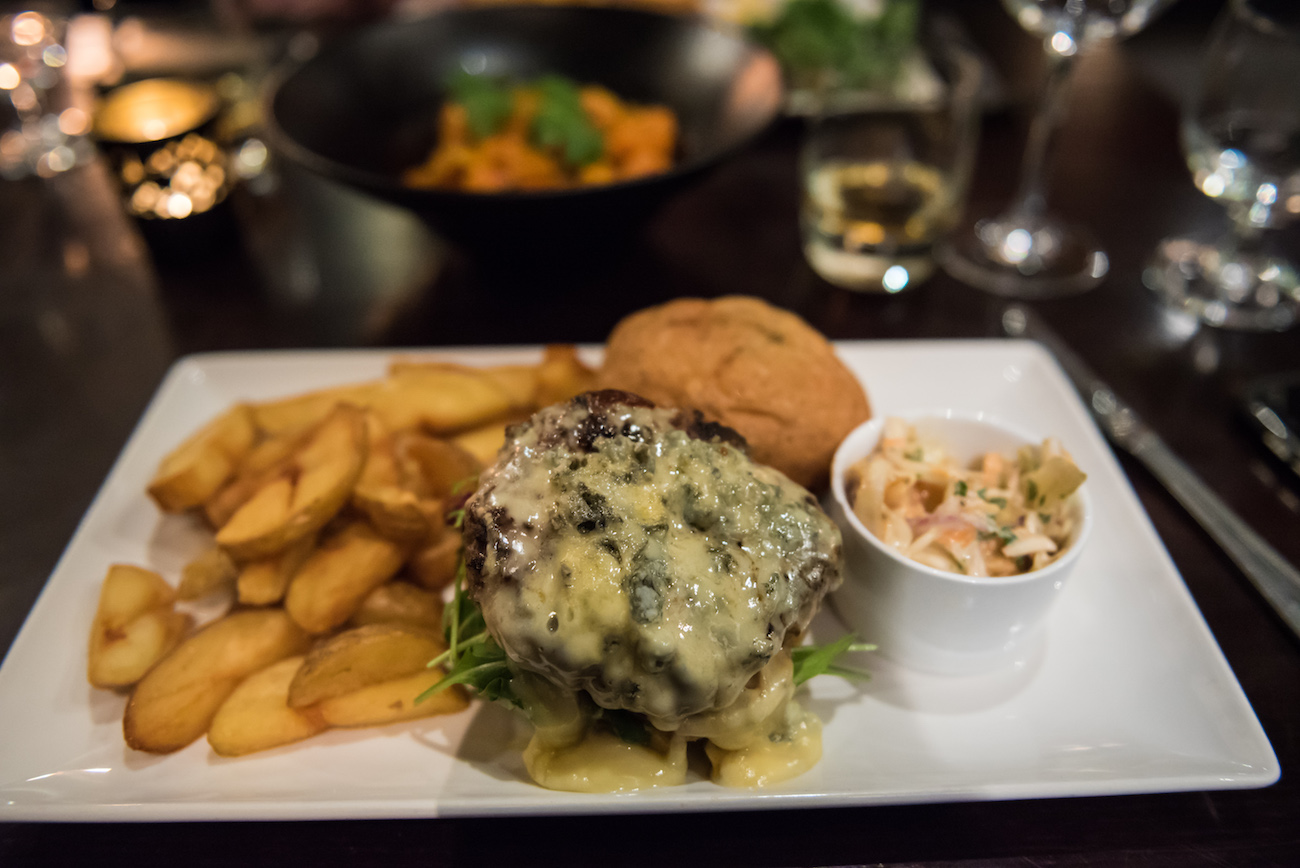 7. See the Colorful Buildings on Victoria Street
Located in Old Town, Edinburgh and close to the Edinburgh Castle is Victoria Street, where you can find some very colorful buildings mixed with the old architecture. Within this street are many small stores, cafes, bars and restaurants, a perfect little place for your shopping, eating, and drinking needs.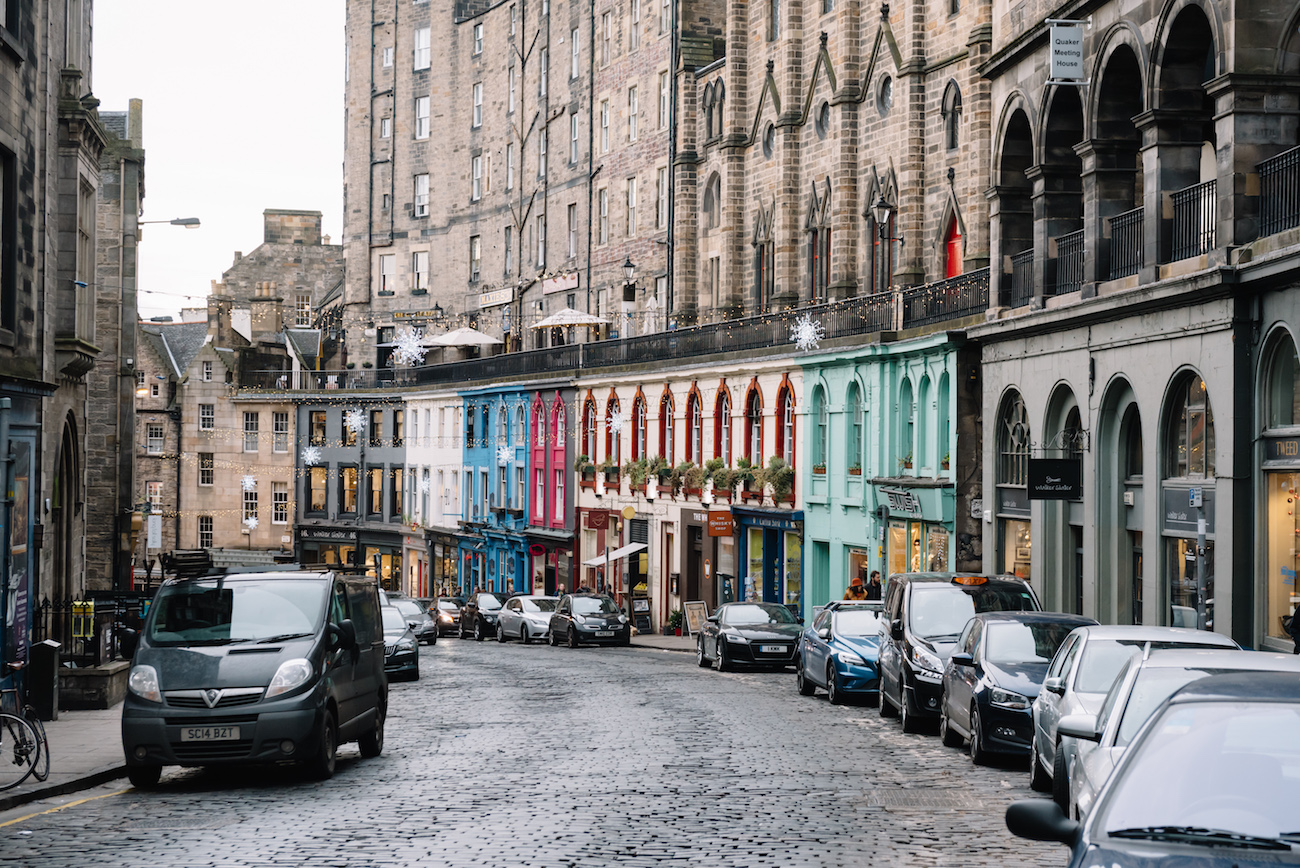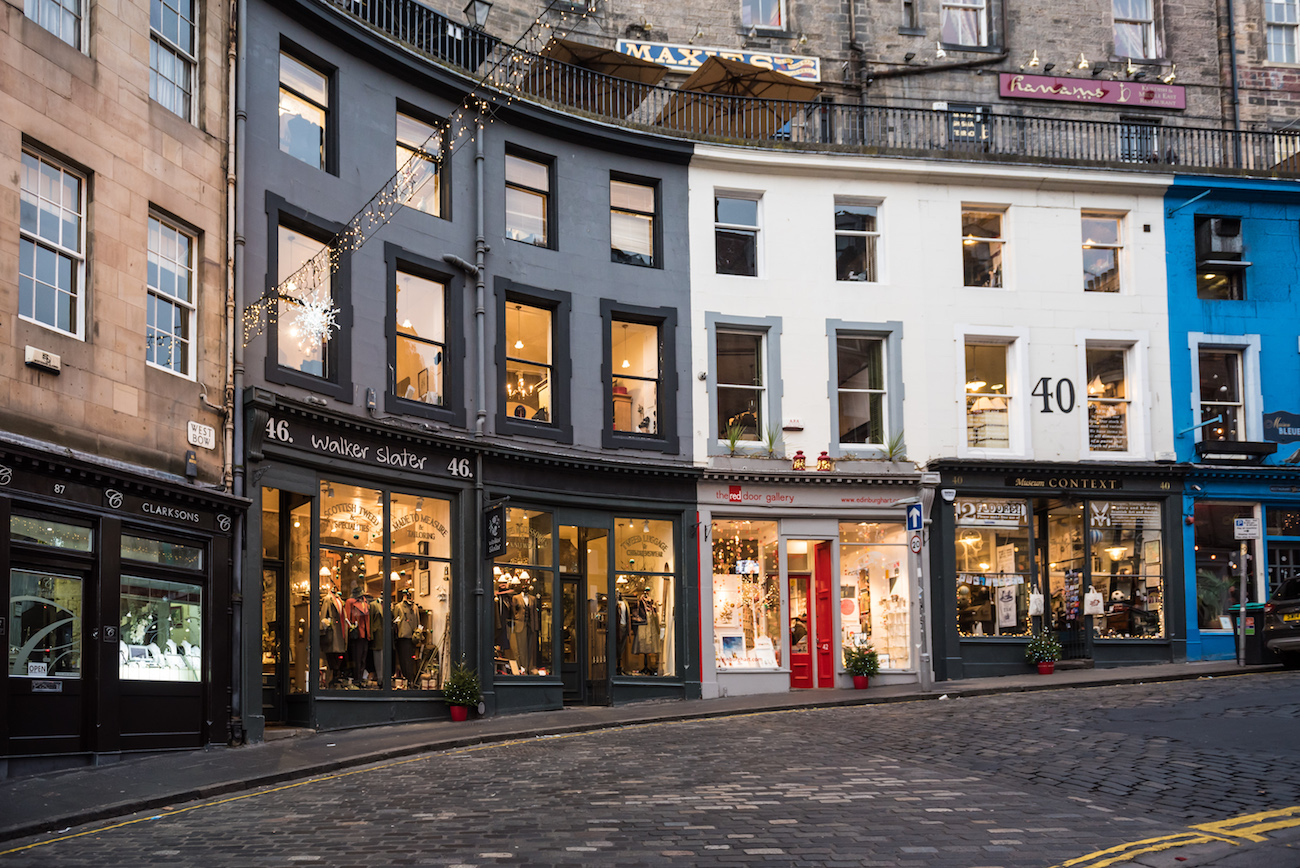 8. For Harry Potter Fans, Visit the Elephant House
From the outside, the Elephant House looks like an ordinary coffee house. But if you look at the signs carefully, you'll see it says "The Birthplace of Harry Potter." This coffee house is where JK Rowling would be writing "Harry Potter" on their napkins in the back room with views of the Edinburgh Castle. Just don't expect anything wizarding decor or magical themes; it still looks and operates as an ordinary coffee house serving ordinary (but good) coffee and food. There's also a Harry Potter "grave" nearby, where you can visit the graves of all of the deceased characters.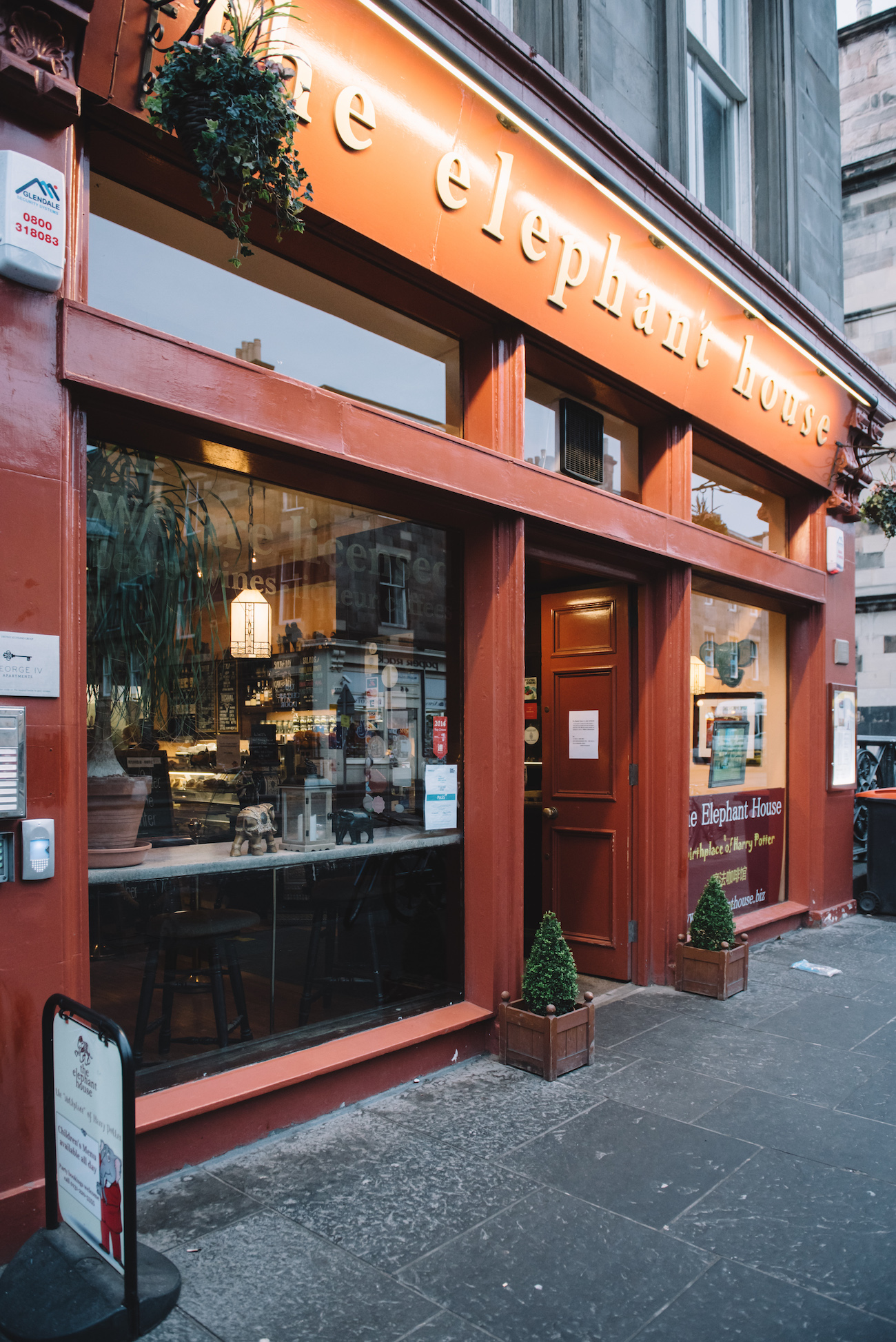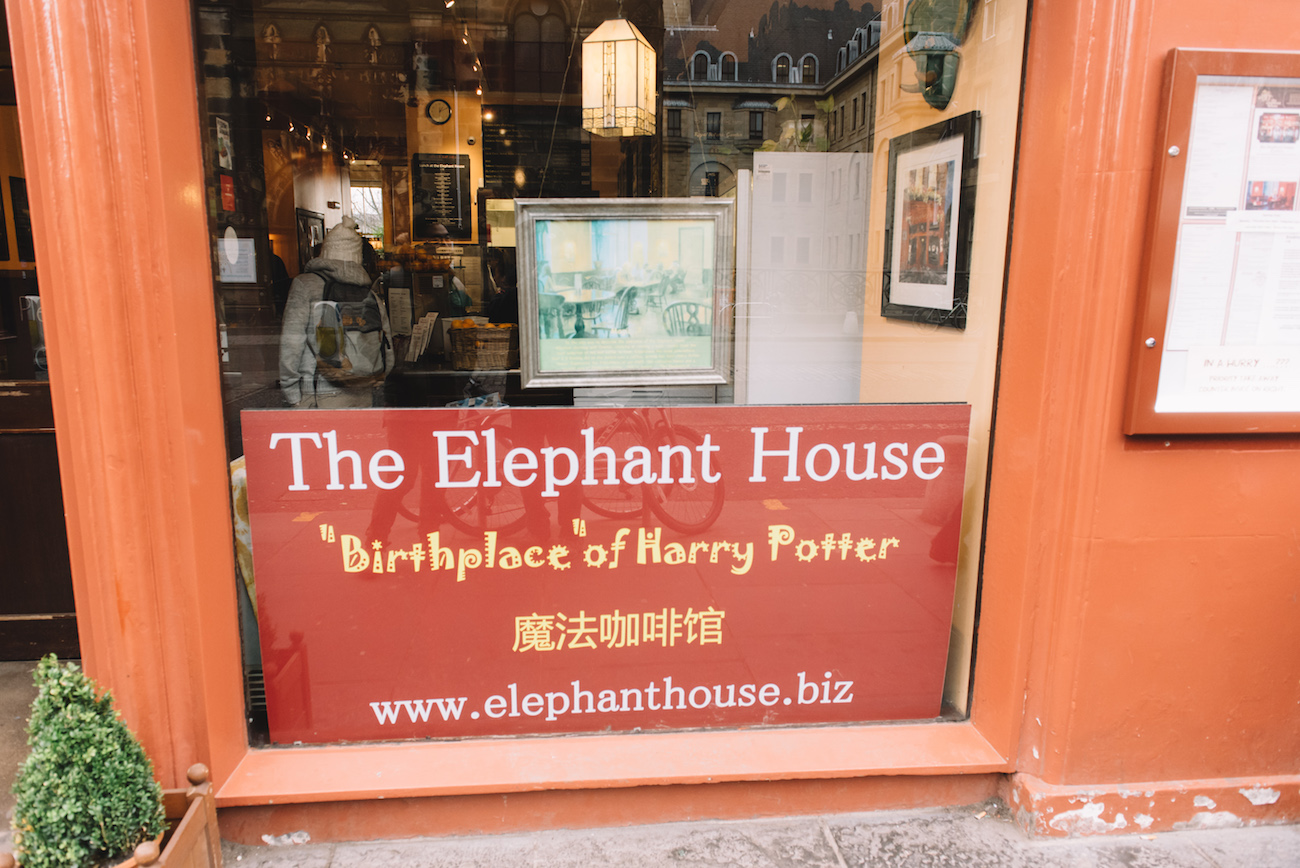 Obviously, this depends on when you decide to visit Edinburgh, but if you happen to be visiting around November or December, you can delve into the festivities the city has to offer. There are many holiday-themed events and shows throughout Edinburgh, as well as various Christmas markets where you can spend plenty of time shopping, eating, and enjoying a family outing.
Here are also a few things didn't do but you can add to your list:
Holyrood Palace

Camera Obscura and World of Illusions

Calton Hill
Climb to the top of Scott Monument
What other activities would you recommend in Edinburgh? Let us know in the comments and if you like this post, give us a pin below!