We were only in Iceland for a few days but we really believe it's the perfect place to get away from the hustle and bustle of city life. It's hard not to enjoy and relax when you have sweeping views of its breathtaking landscapes and pristine natural wonders.
But if you need to take your relaxation to the next level, then you definitely have to check out the Blue Lagoon Geothermal Spa.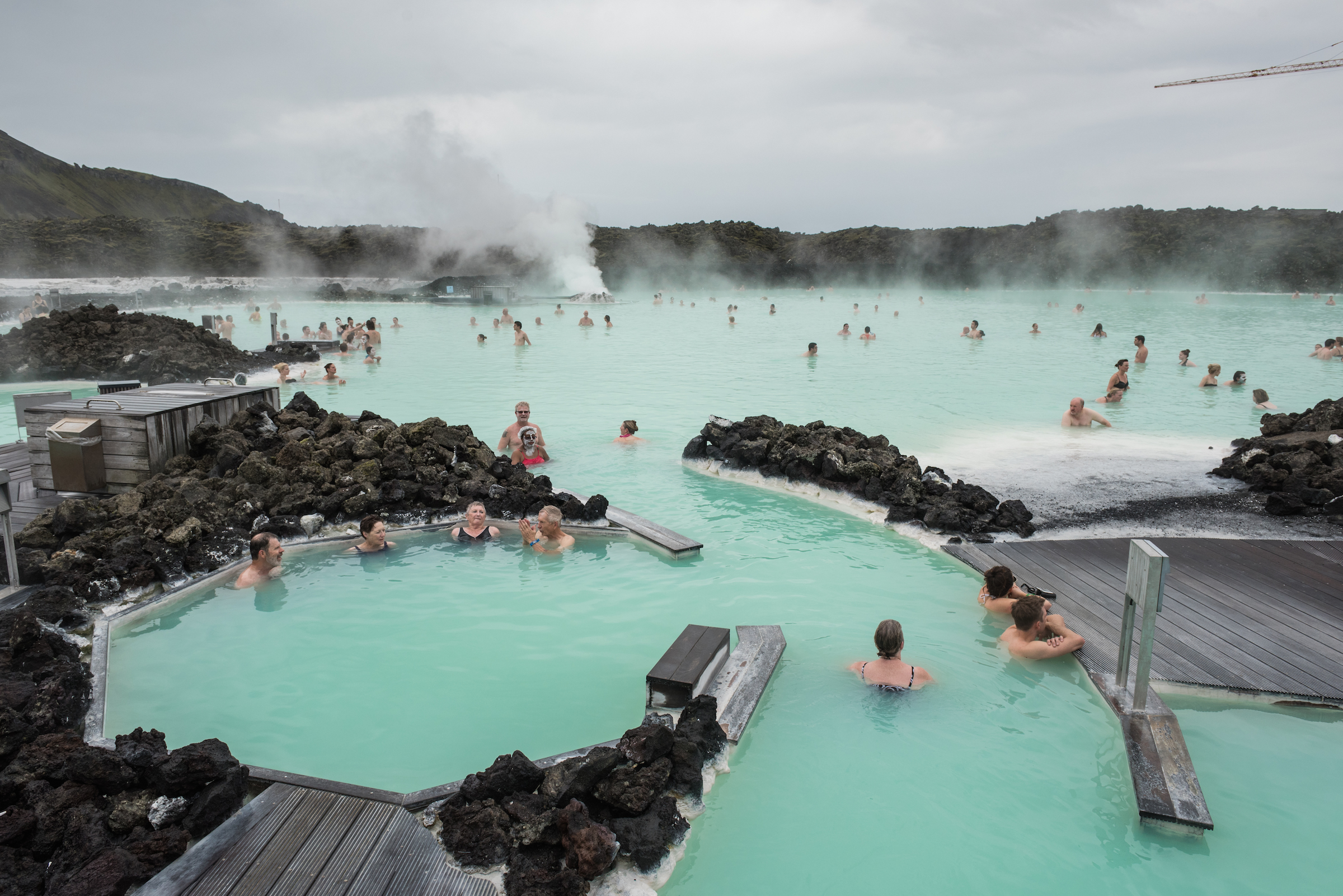 Only a 45-minute drive from the capital of Reykjavik, it is a very popular attraction in Iceland. As its name suggests, the lagoon is generally a blue color, although its color varies by the time of day. The facility is a modern contemporary design and has a restaurant, a couple lounges, and a gift shop.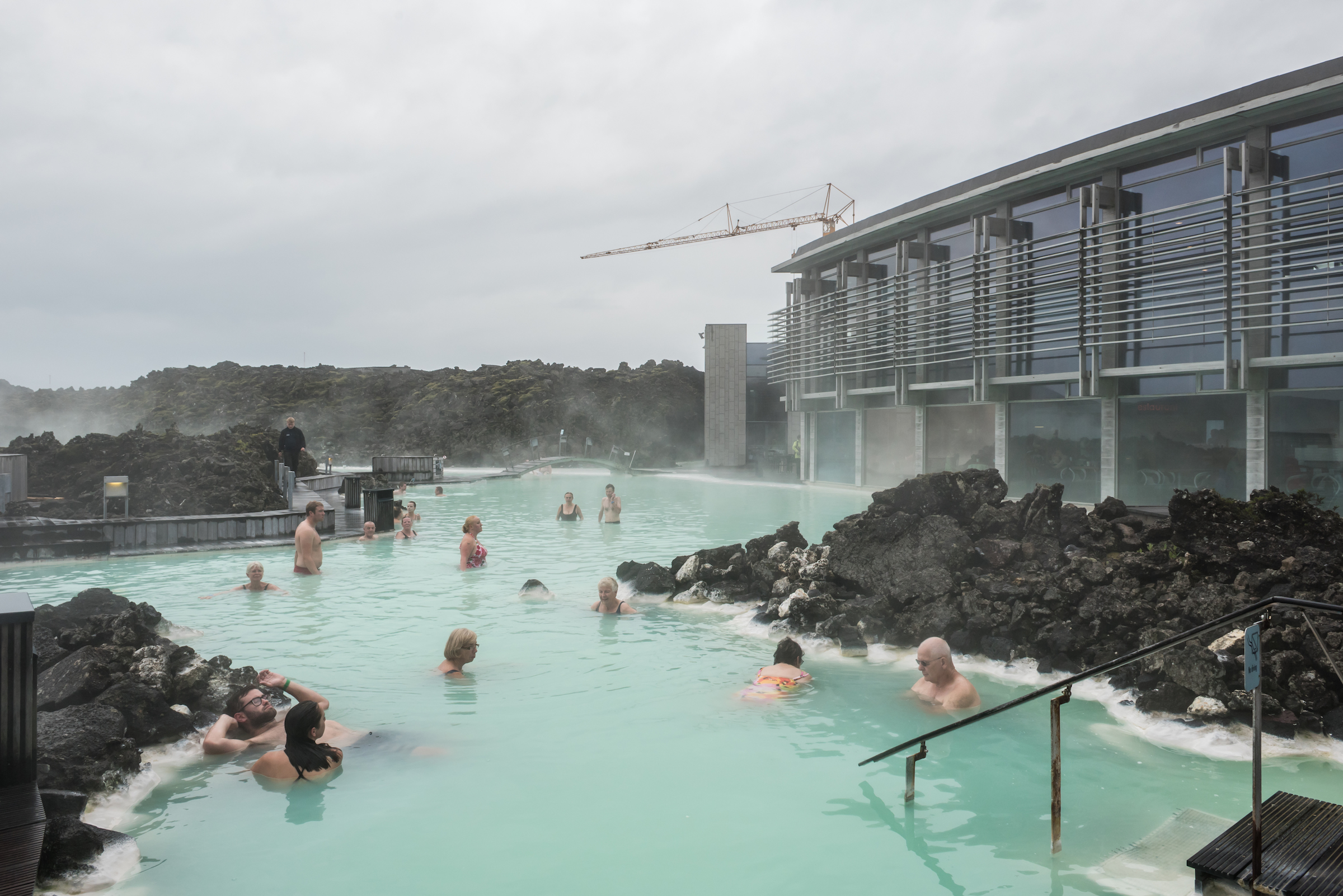 Of course, the main attraction is the lagoon. The price of standard admission is 45 Euro, but we bought a "comfort" package that included admission, towels, drinks and some skin care products. In order to keep the lagoon as clean as possible, there are strict rules we have to follow. You have to leave your shoes in your lockers and they can't be taken outside of the locker room. Before entering the lagoon, you have to shower and dry yourself off and you'll have to do the same when exiting the lagoon to the locker room.
Once we got into the lagoon, that's when the fun and relaxation began. Temperatures of the waters are around a nice 40 degrees Celcius (100 degrees Fahrenheit) and there are a variety areas to enjoy different experiences. There is a bar in the middle of the lagoon to order beverages, from cocktails to coffee or hot chocolate. The lagoon is shallow throughout but there are some deeper areas to swim in and I loved sitting near the vents where the hot water shoots out. There are also waterfalls, caves and you can even opt for a massage in the lagoon. You can also put on Silica mud on your face and body, which is supposed to be good for your skin. At the very least, it's fun to put on and goof off!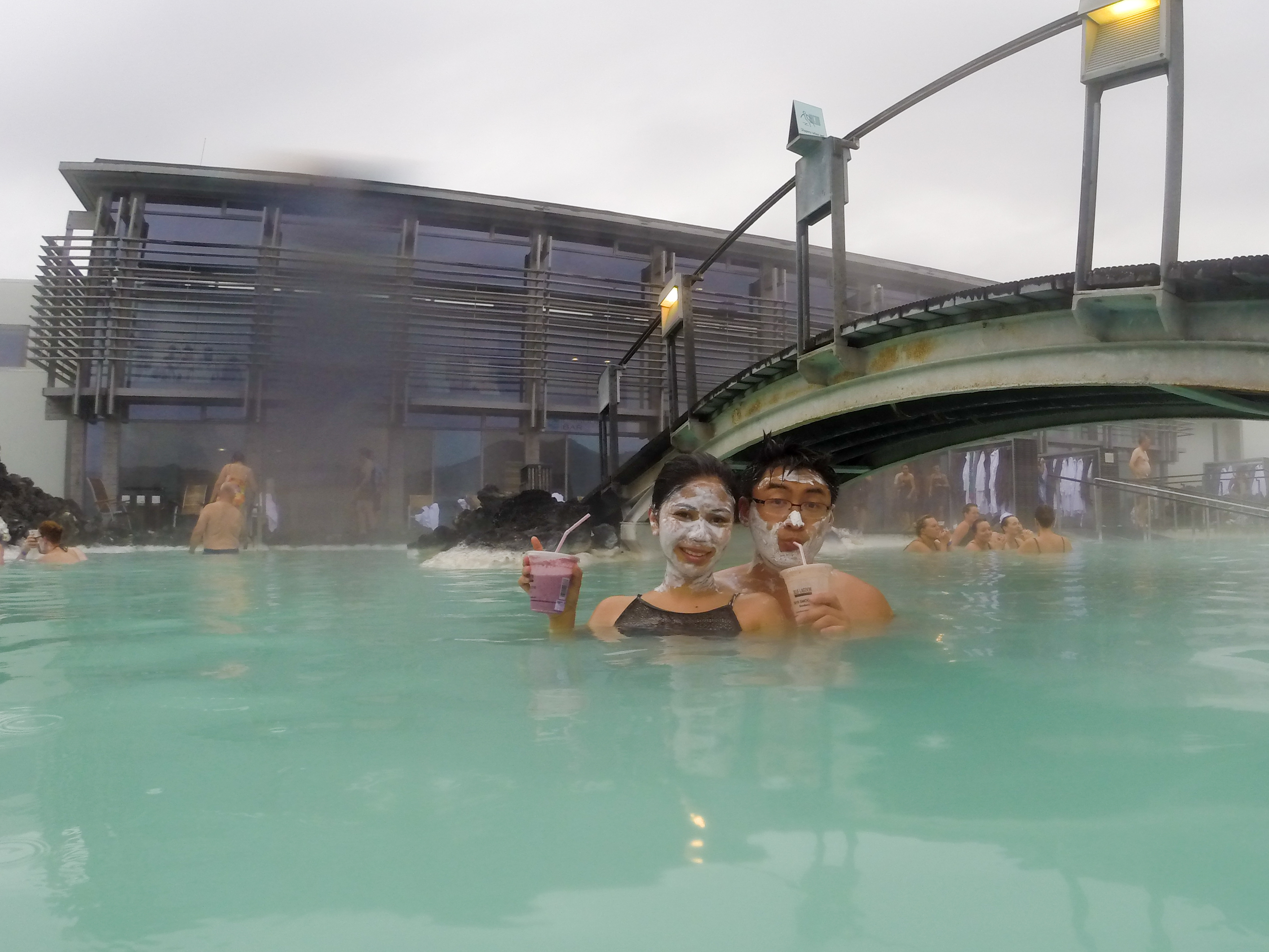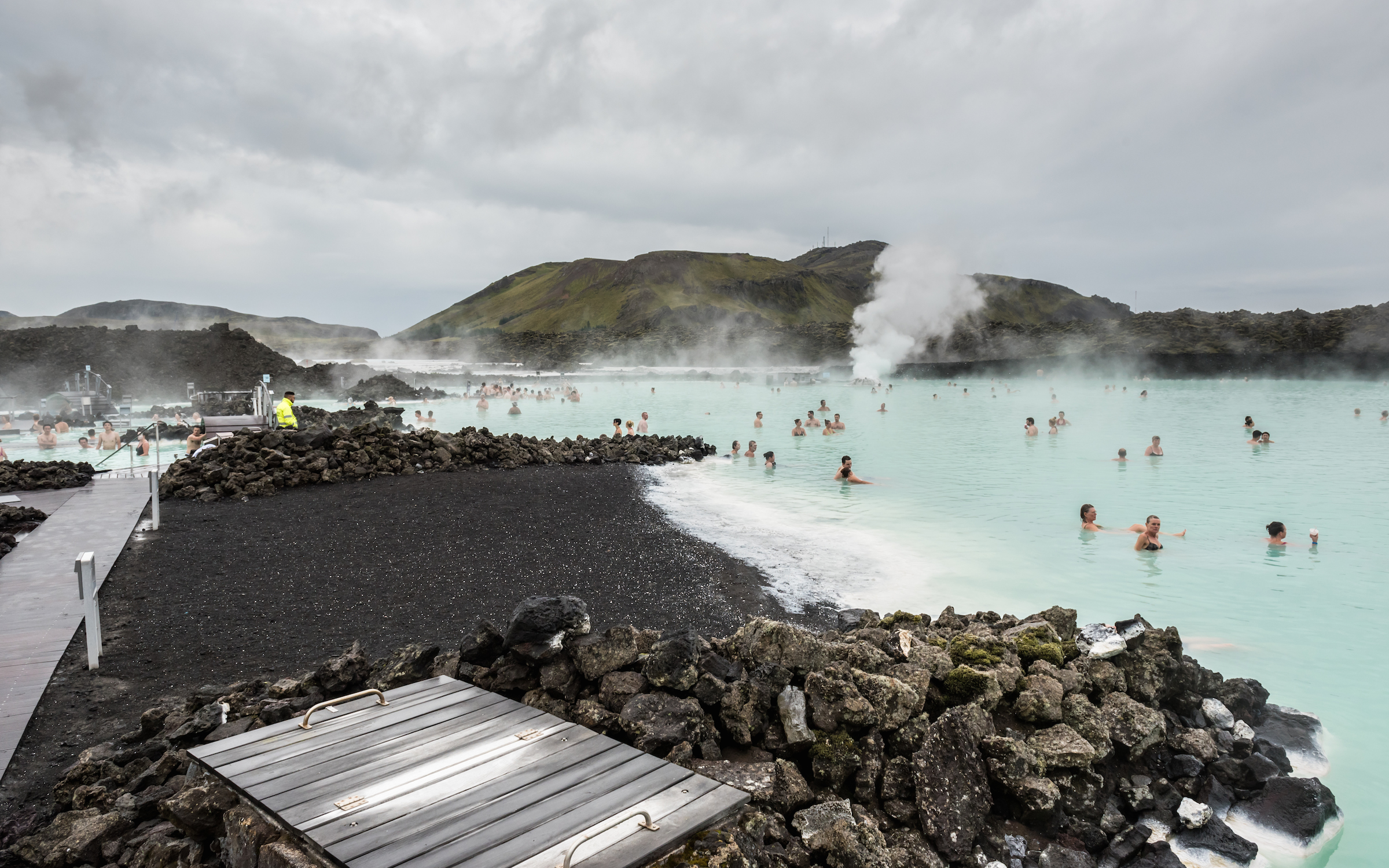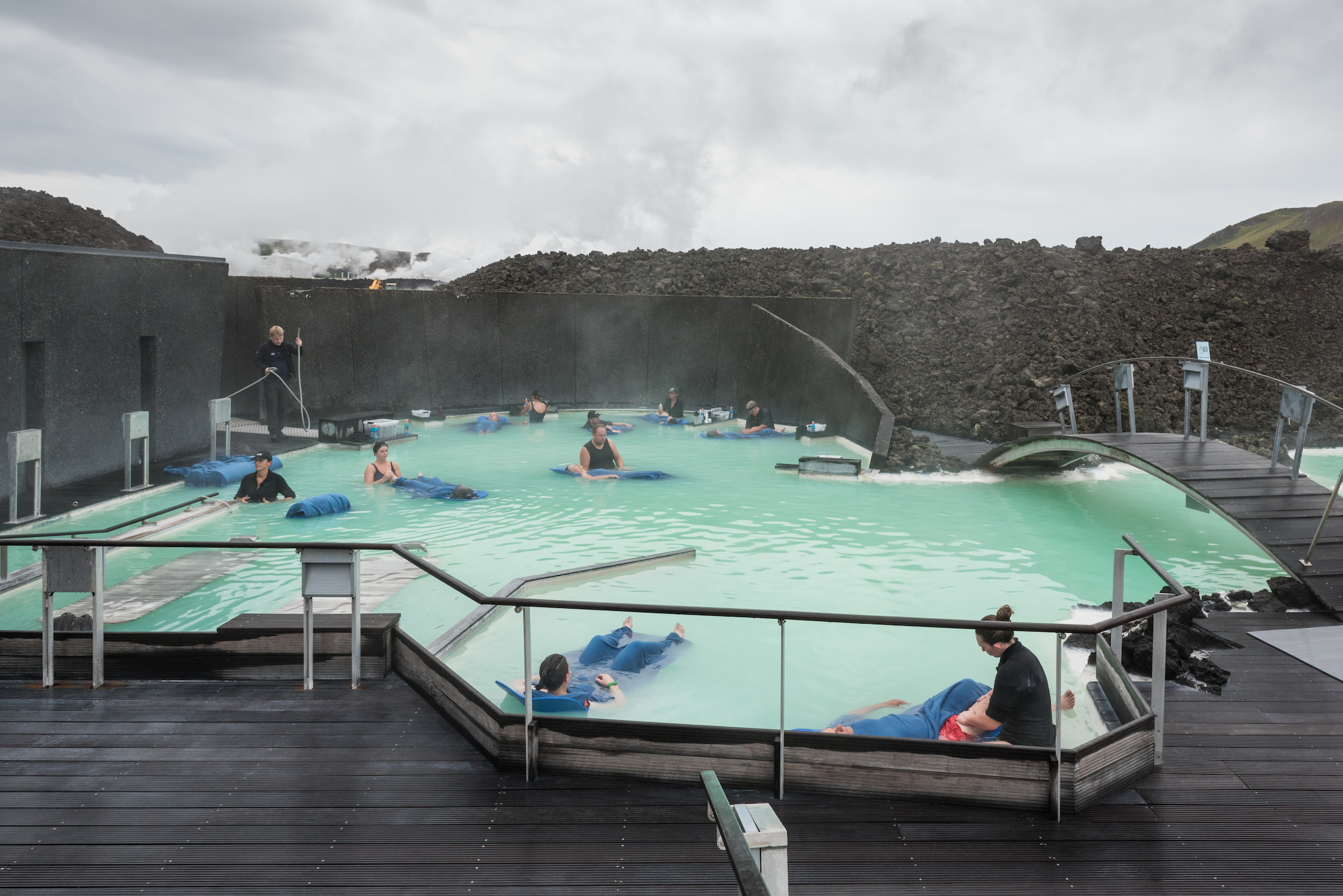 Because the lagoon is rich in minerals, the lagoon is known to have healing powers for those with skin conditions and there are research facilities that use the lagoon for developing skin treatments. We were a little skeptical of this claim but we may have also seen a firsthand experience of its healing powers. A few days prior, Mat's mom developed a pretty severe eye infection that made her eye very red and itchy. We tried antibiotics but they did not help to cure the infection and she had to wear an eyepatch, but she was still up for taking a dip in the lagoon. After spending just a little time in the lagoon, she said her eye started to feel a little better. A couple hours later, we saw she no longer needed the eyepatch and her eye looked much less red. By the next day, her eye was practically healed and we were pretty stunned at the progress of her healing. We didn't have an explanation for it other than our trip to the lagoon, so if you have troubling skin, it may a great place to receive some healing!
Not only is Blue Lagoon a place of relaxation, but it is also very beautiful part of Iceland's landscape and is a must-visit attraction. For more information, you can visit their website.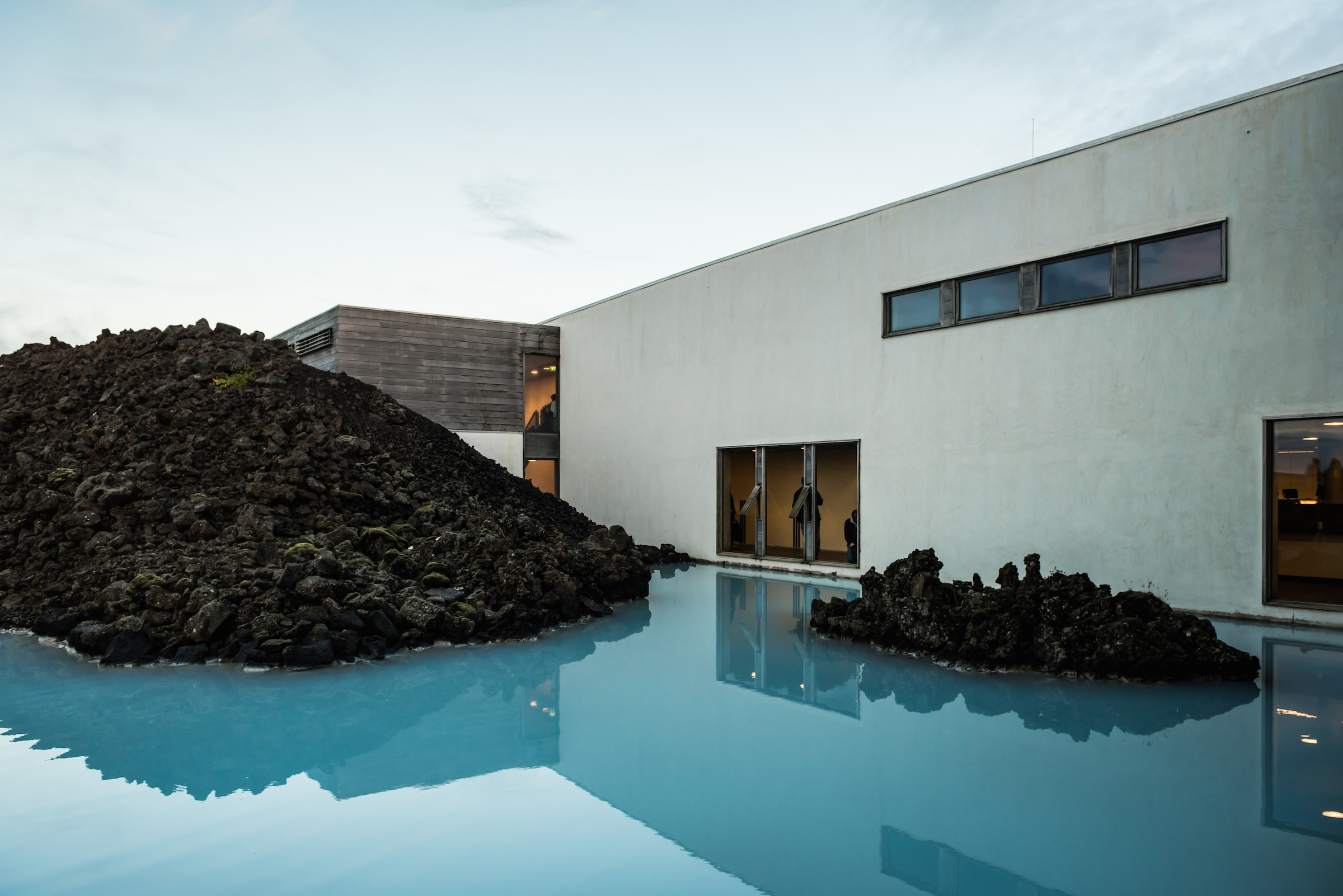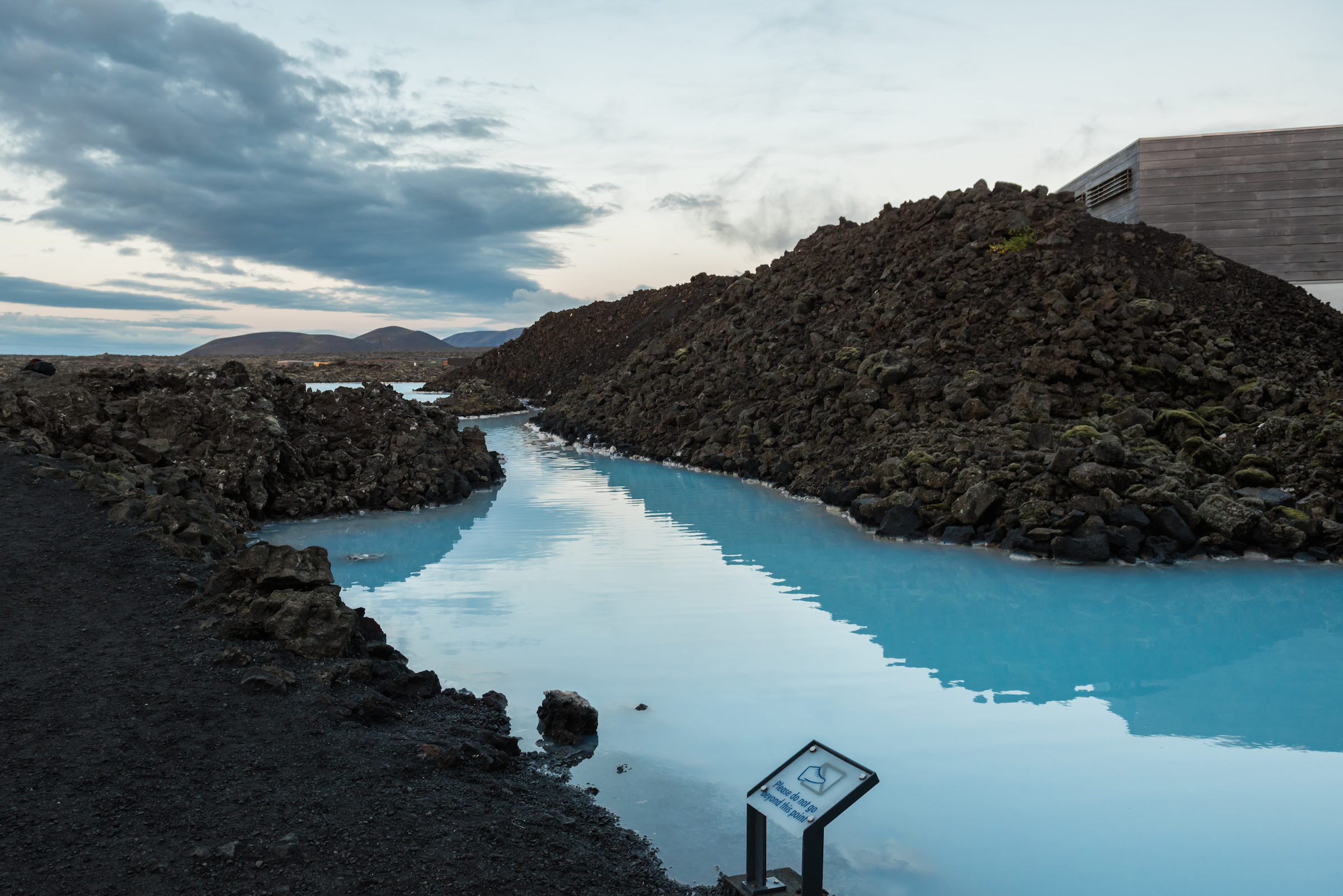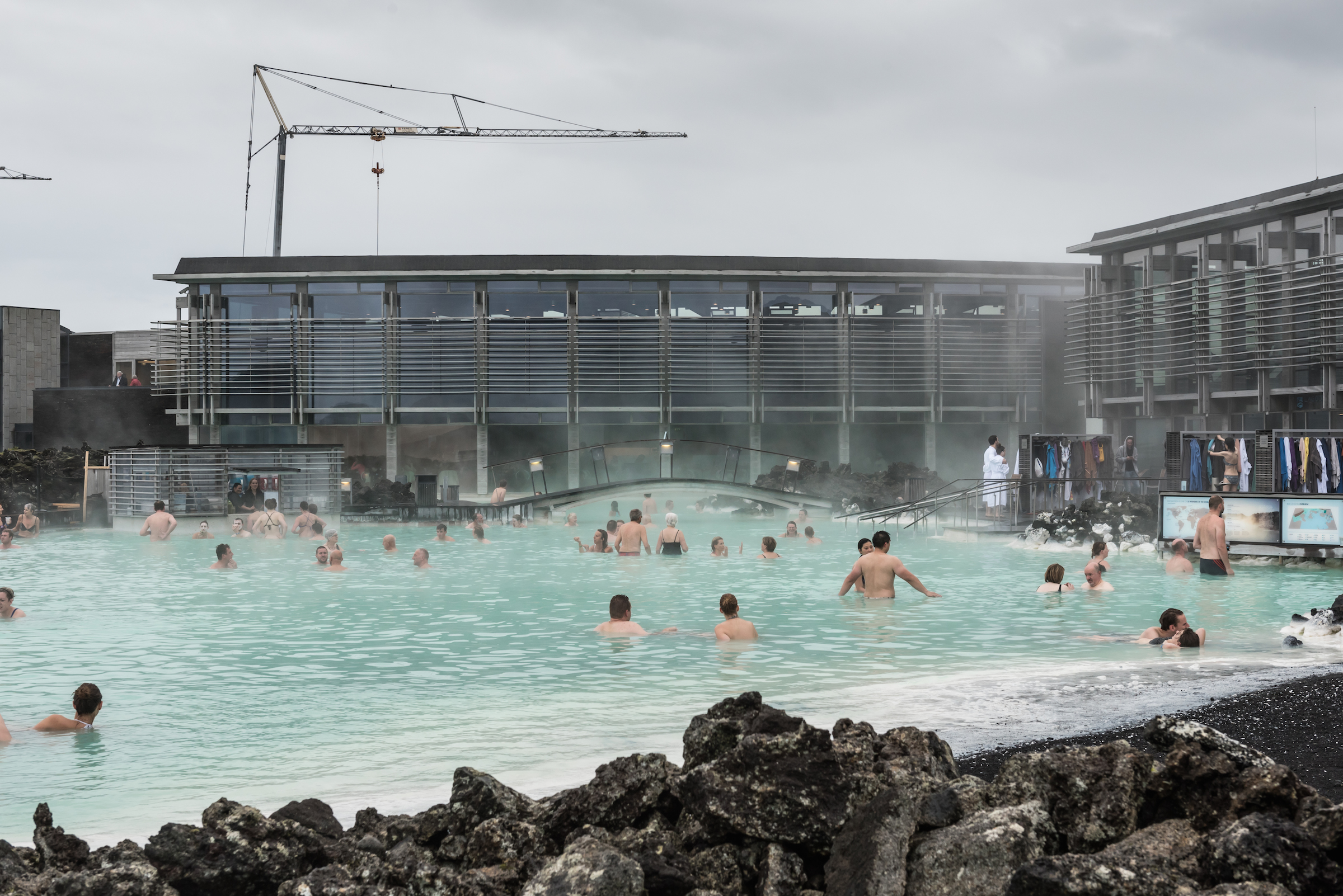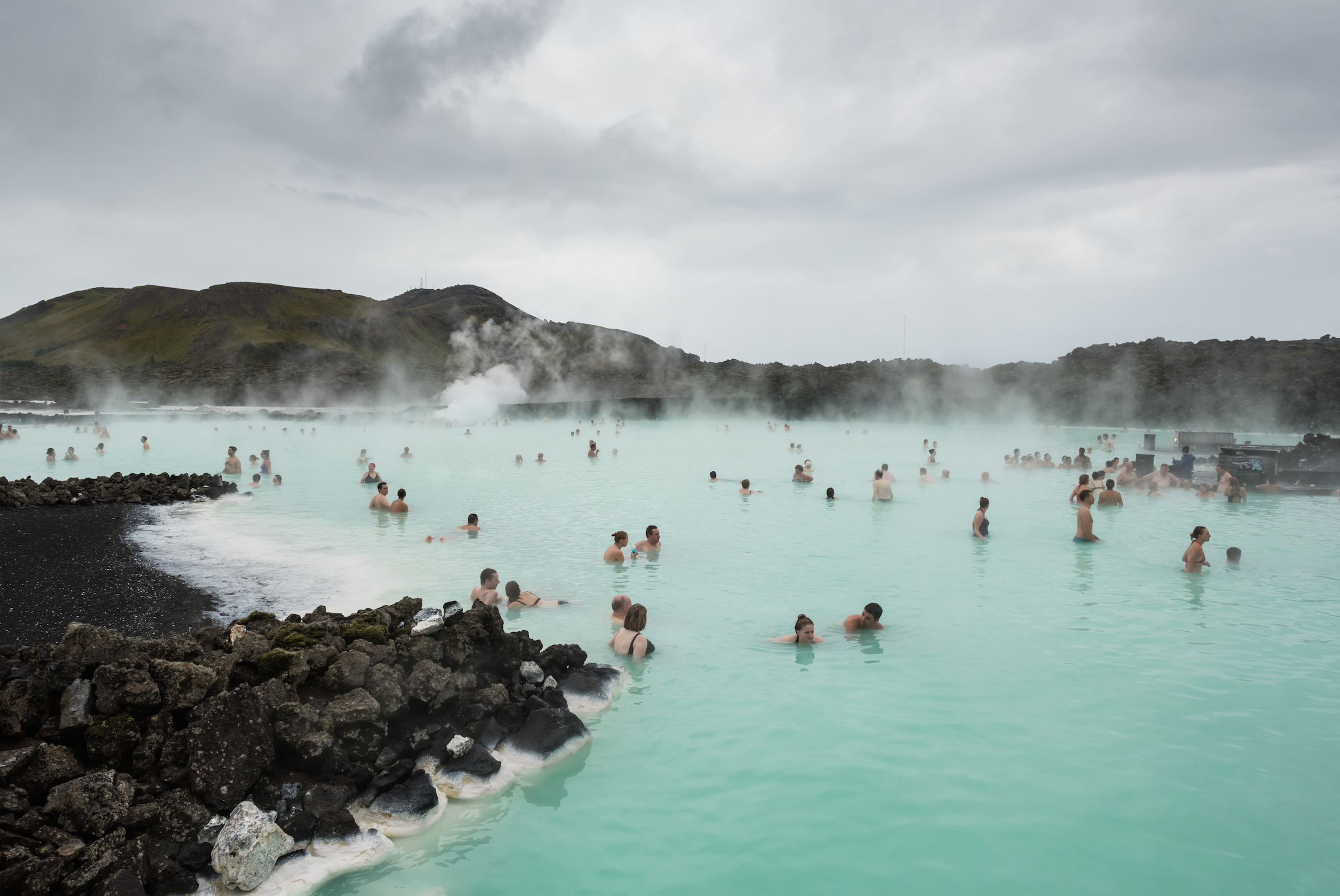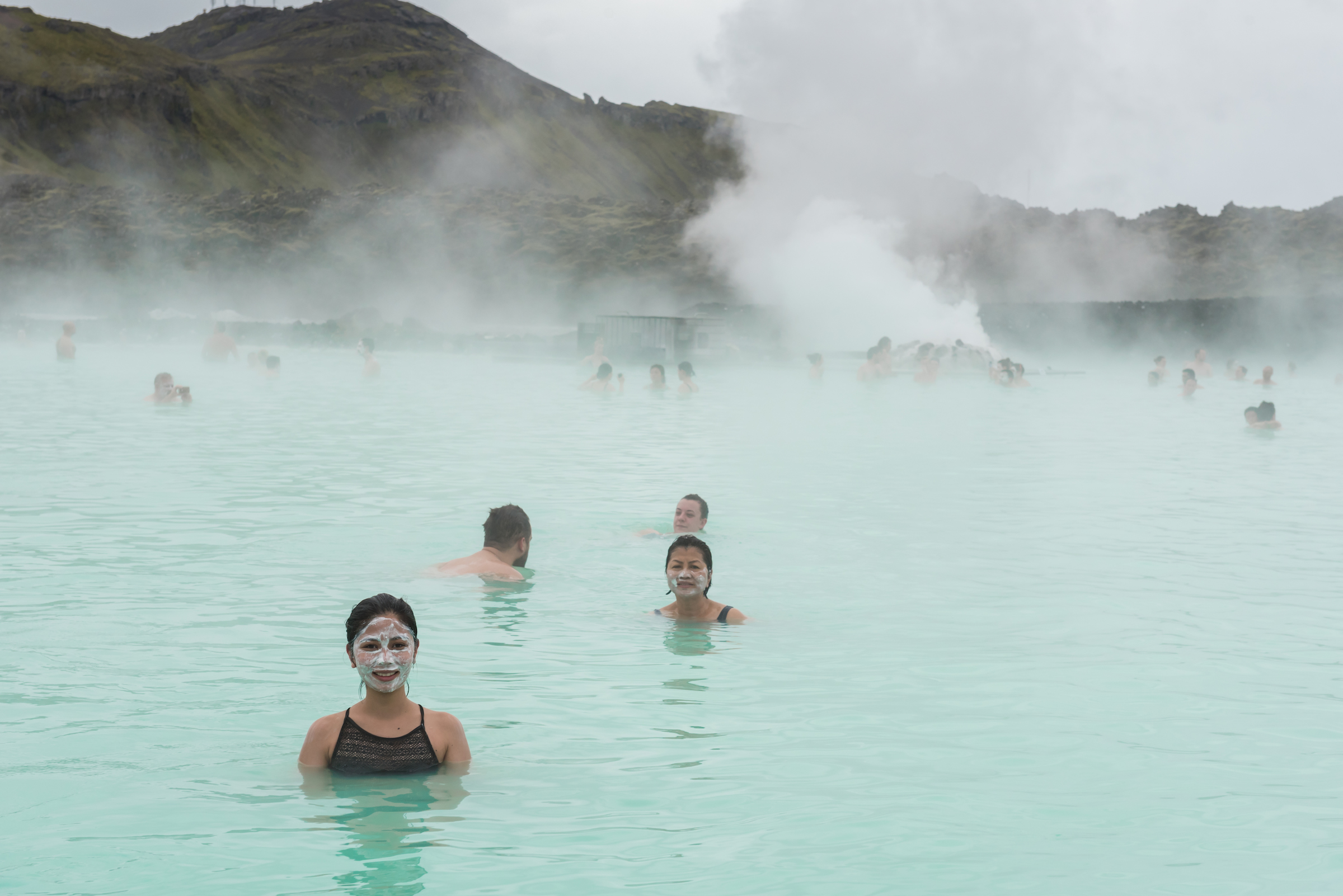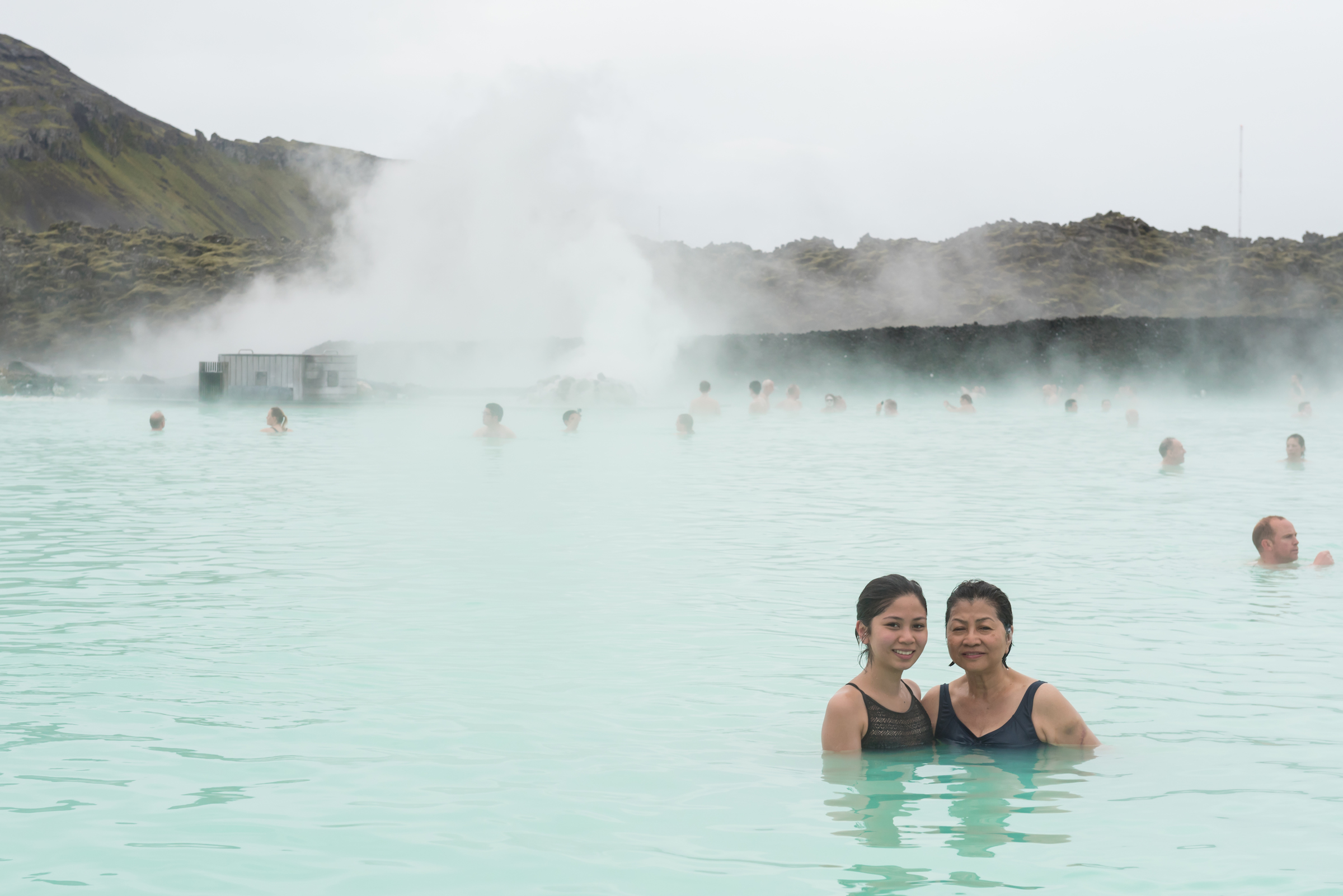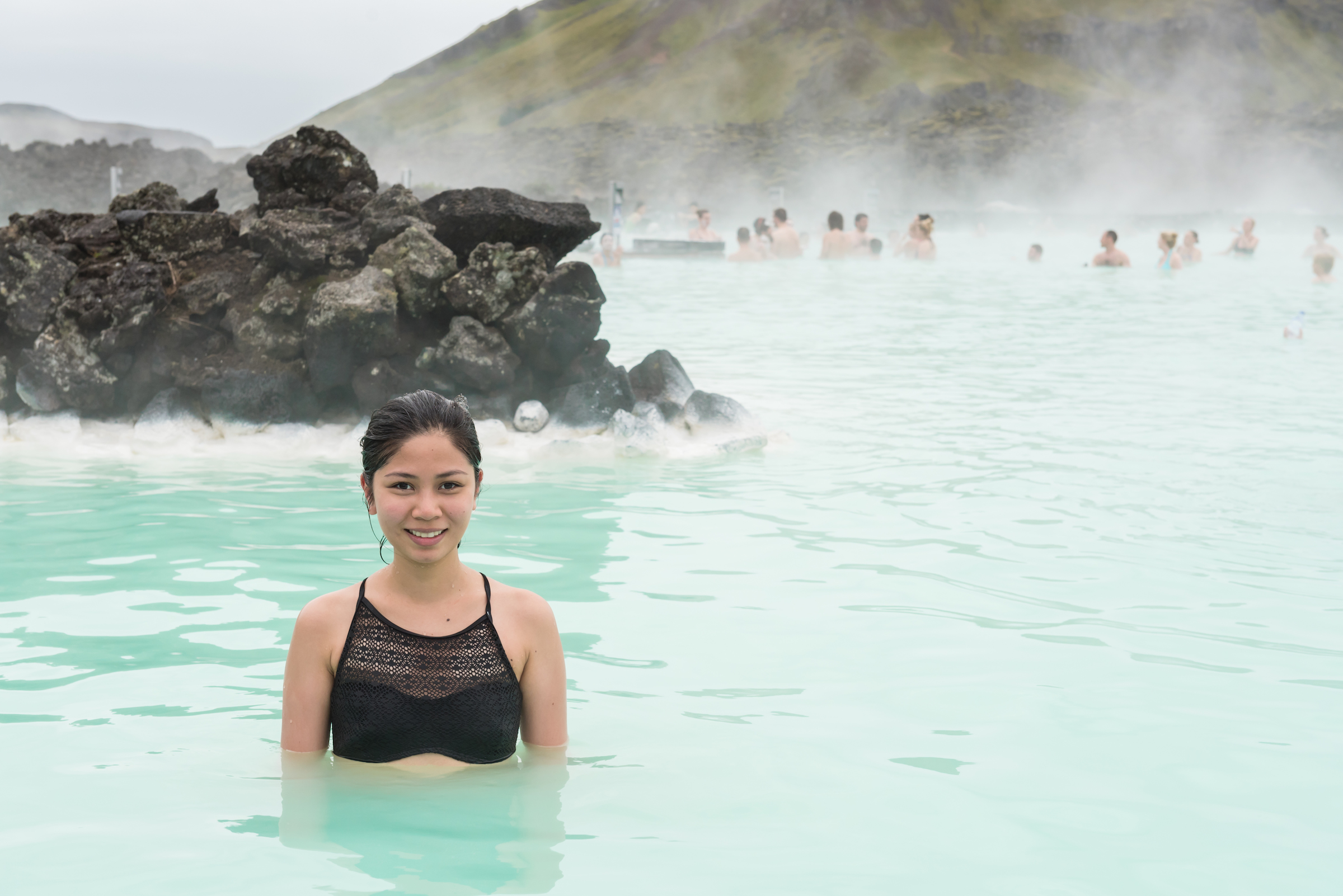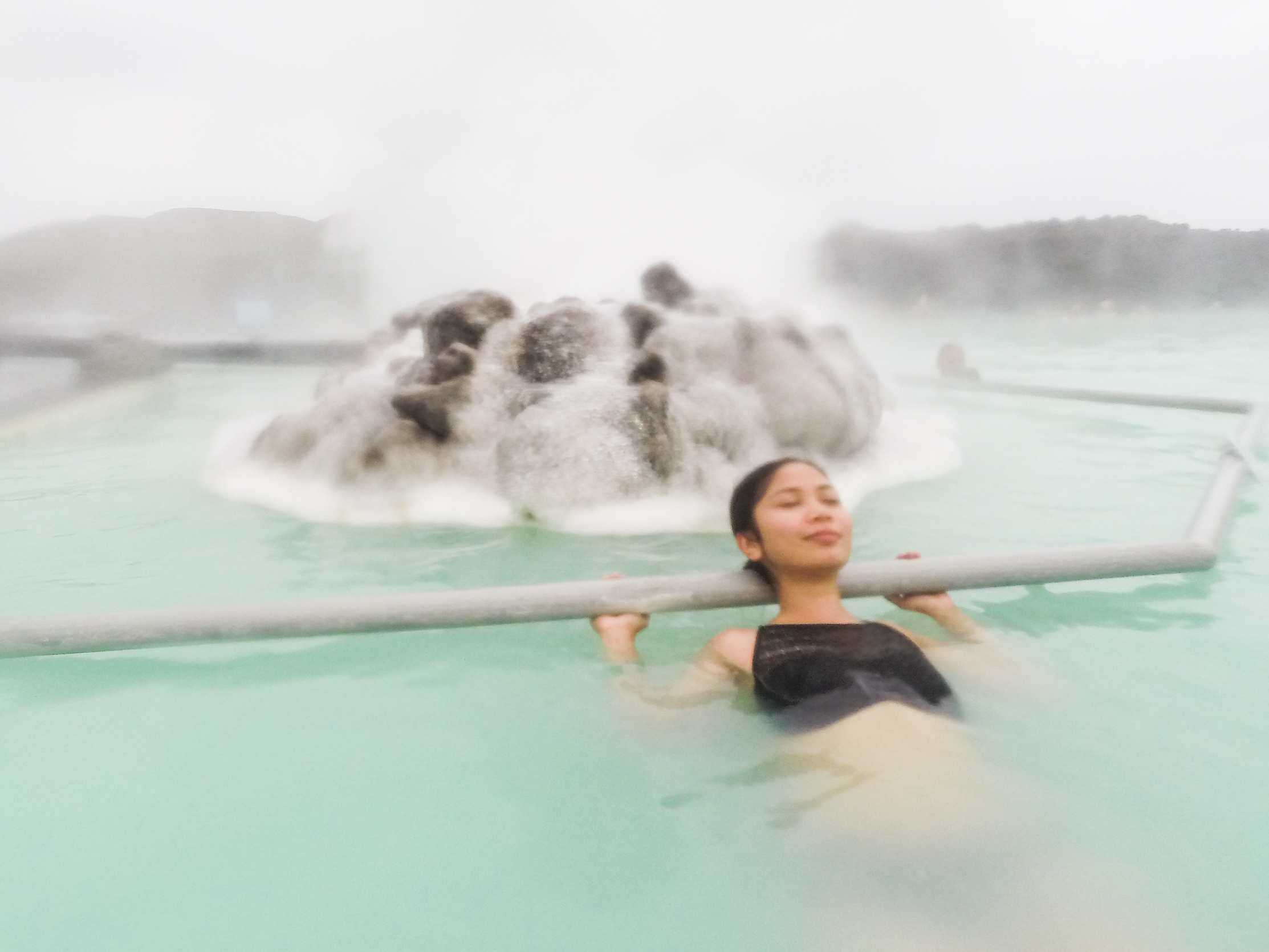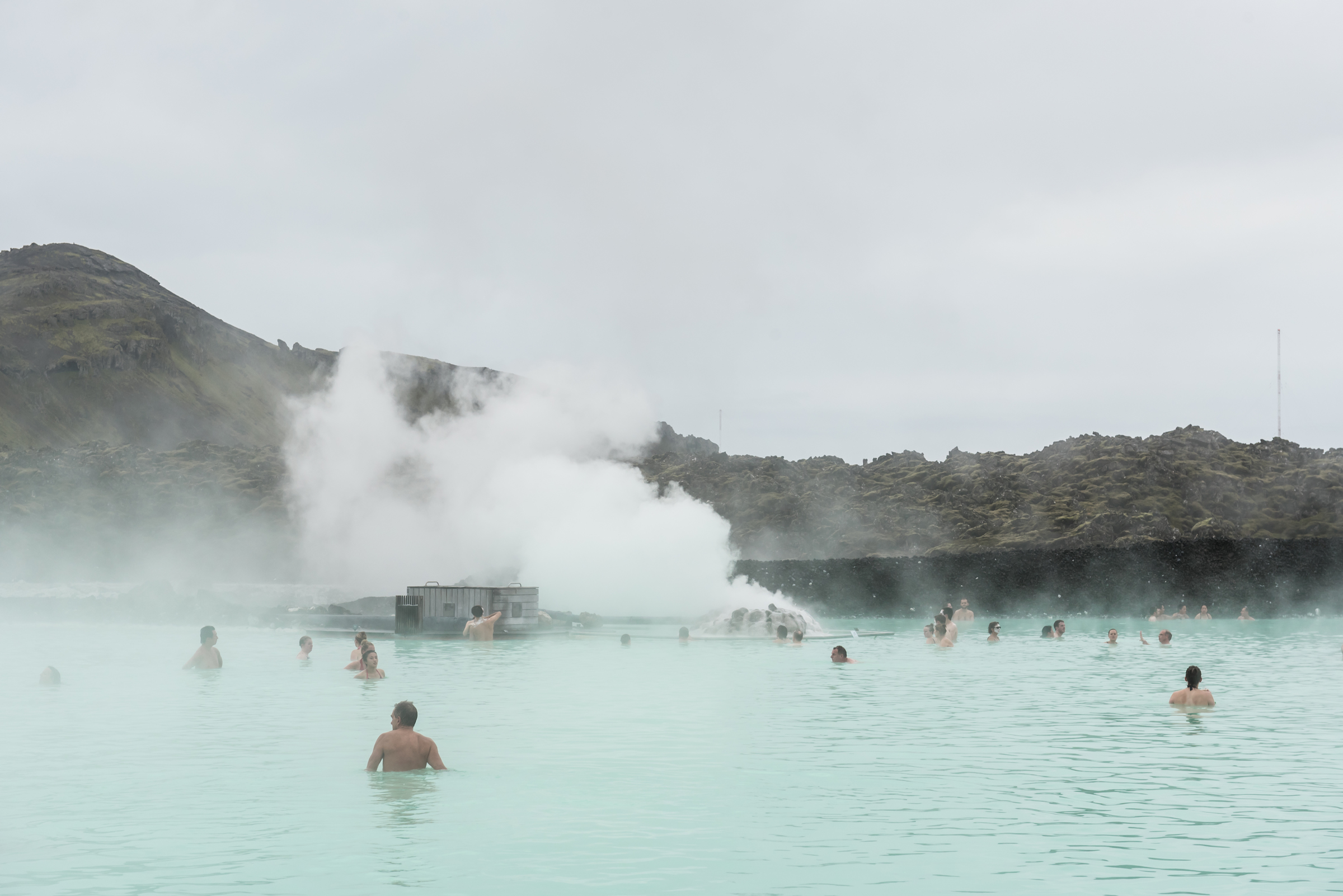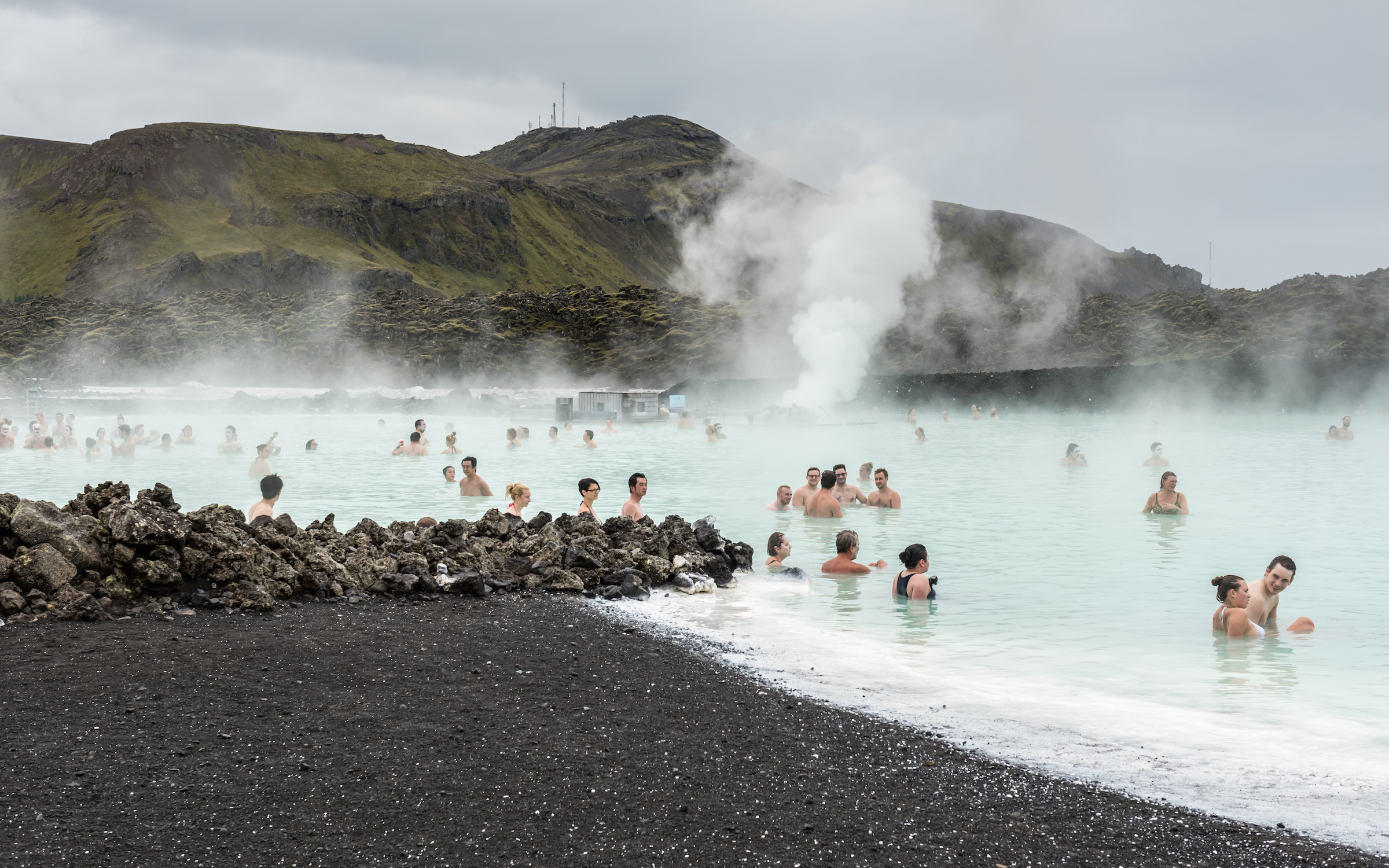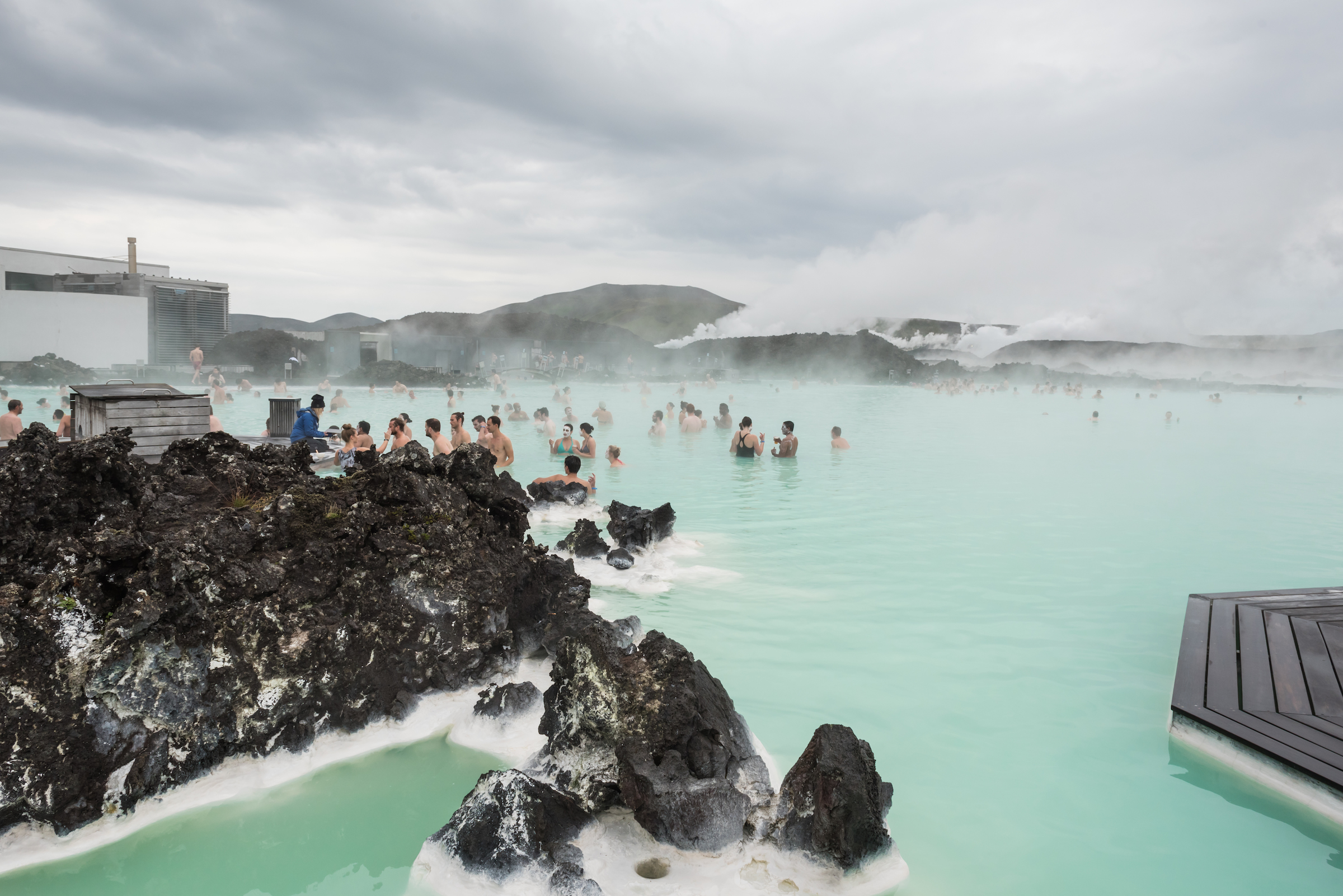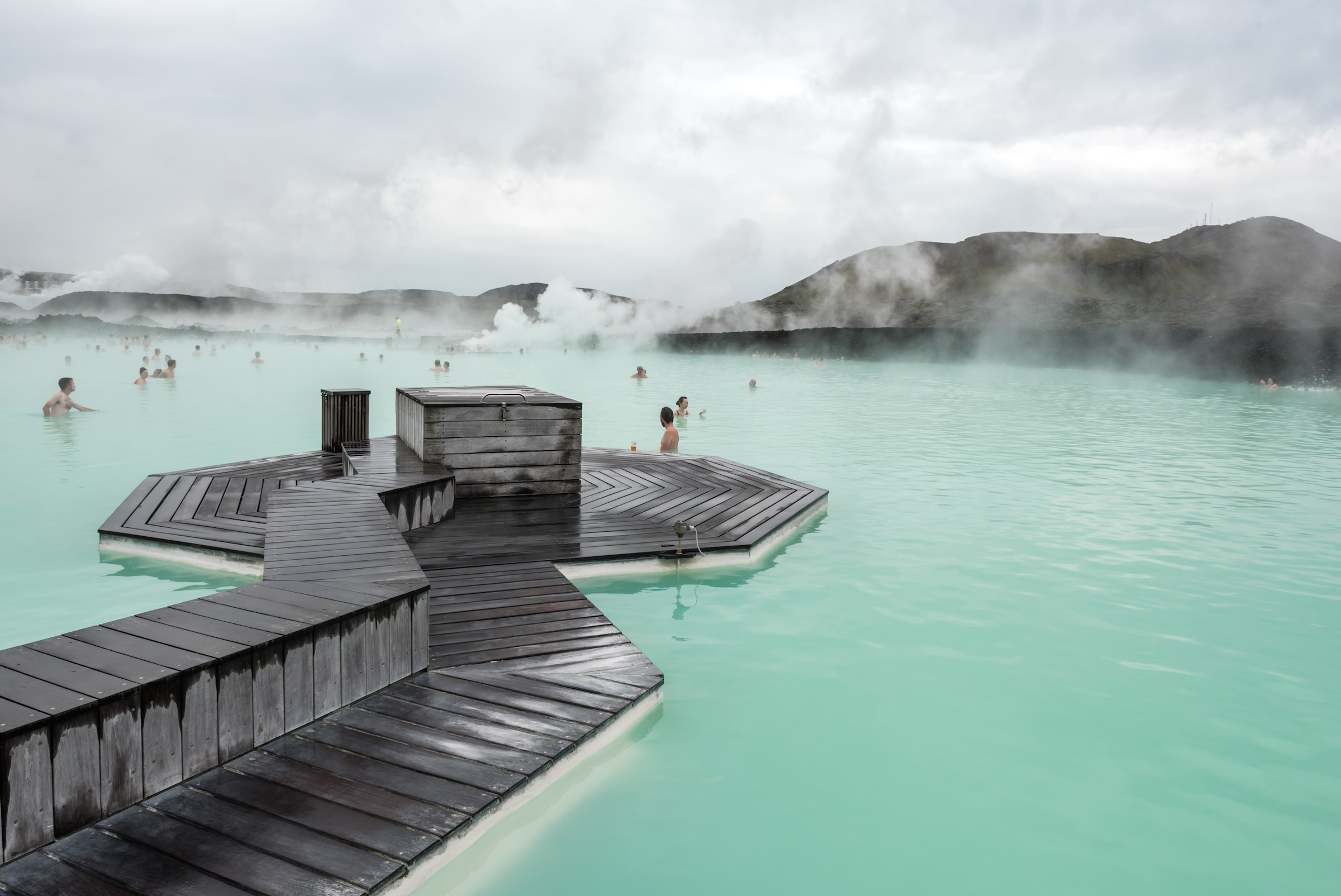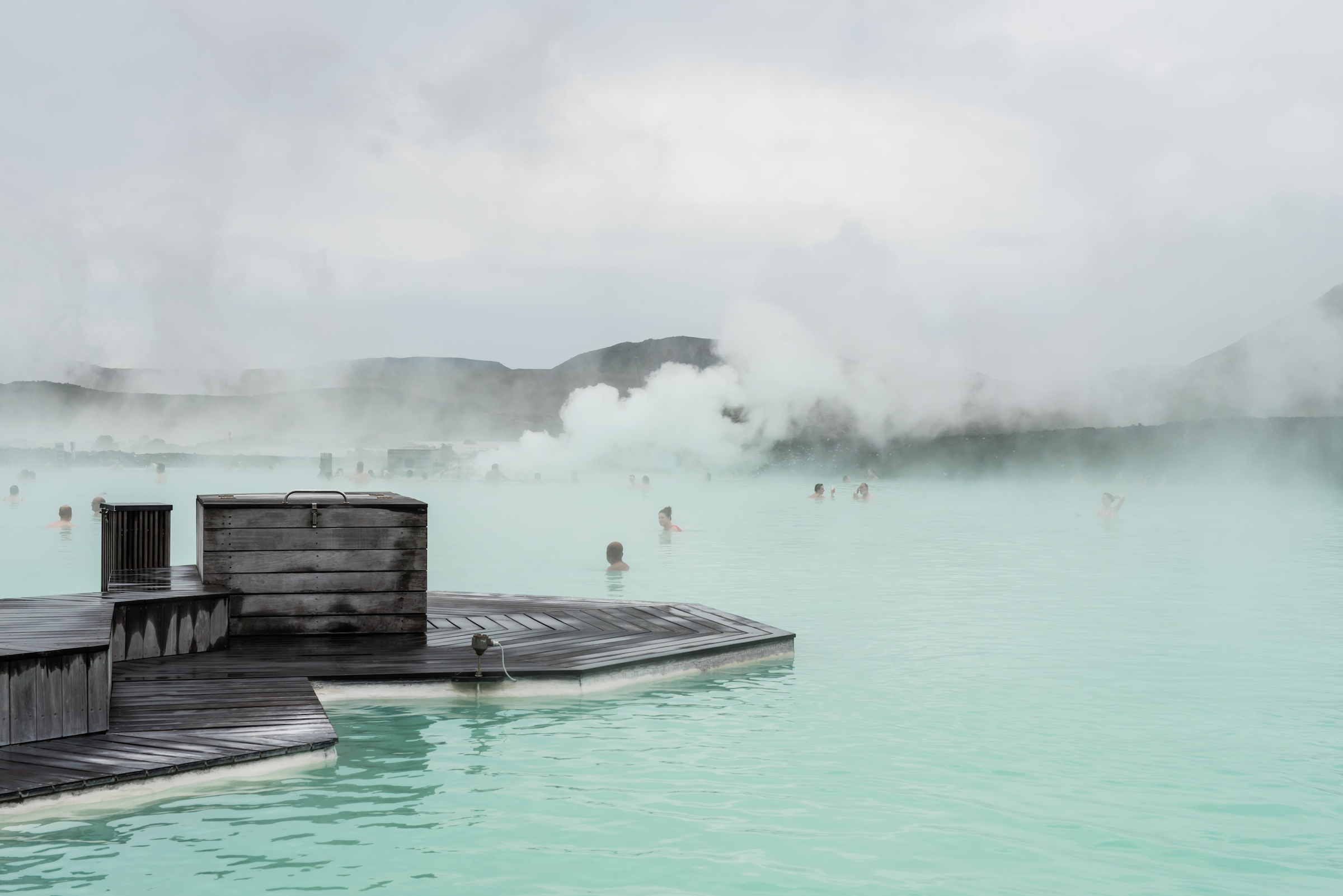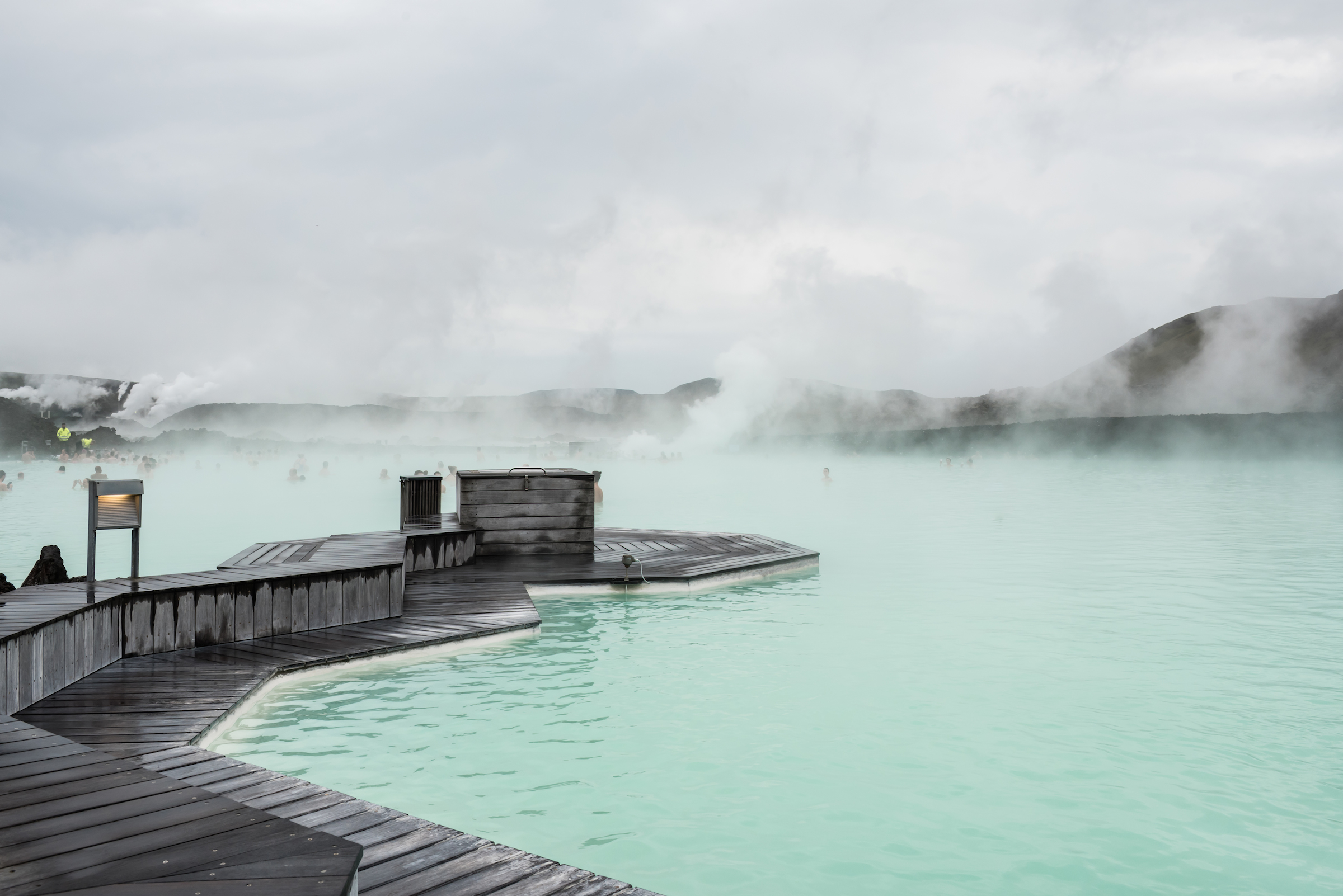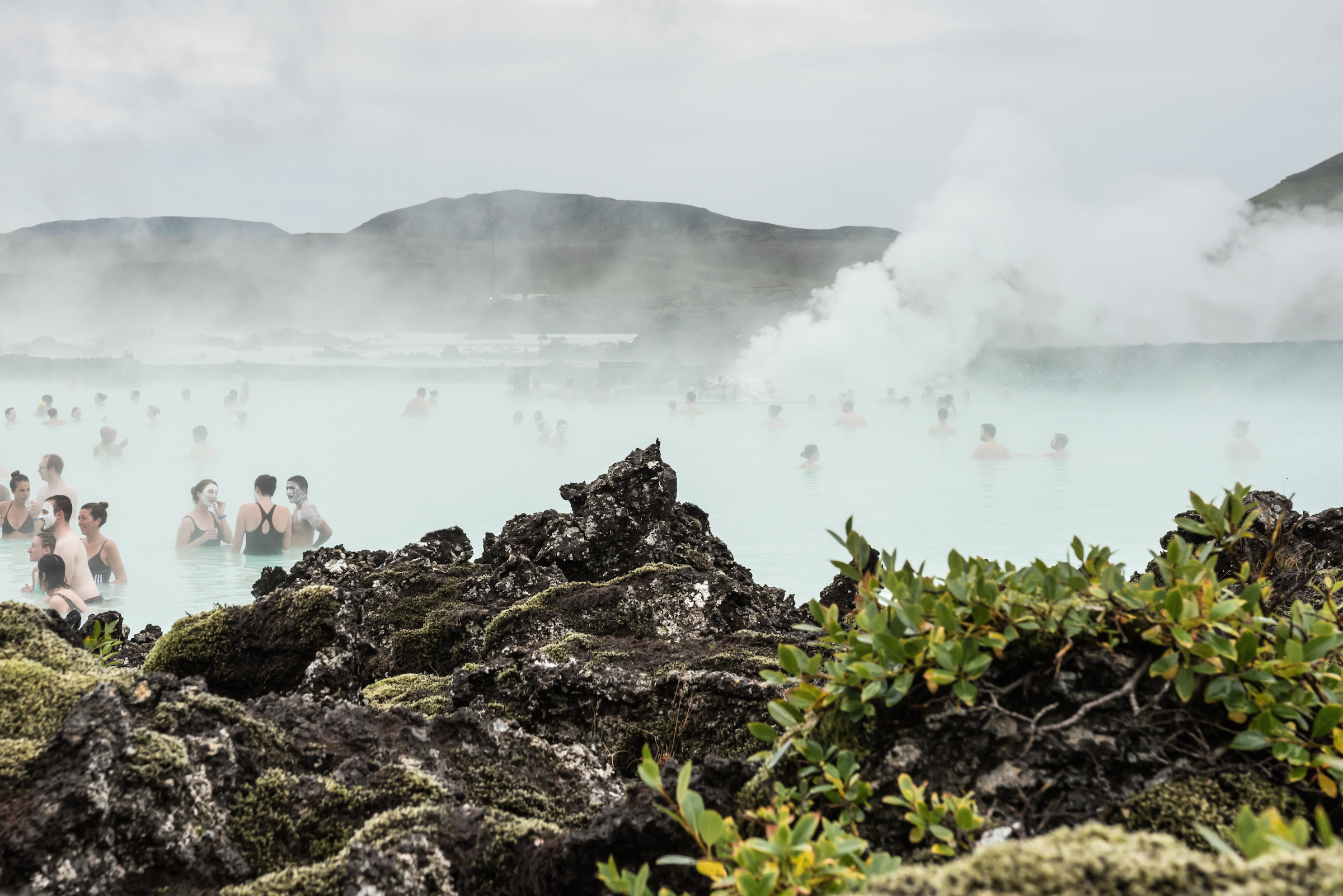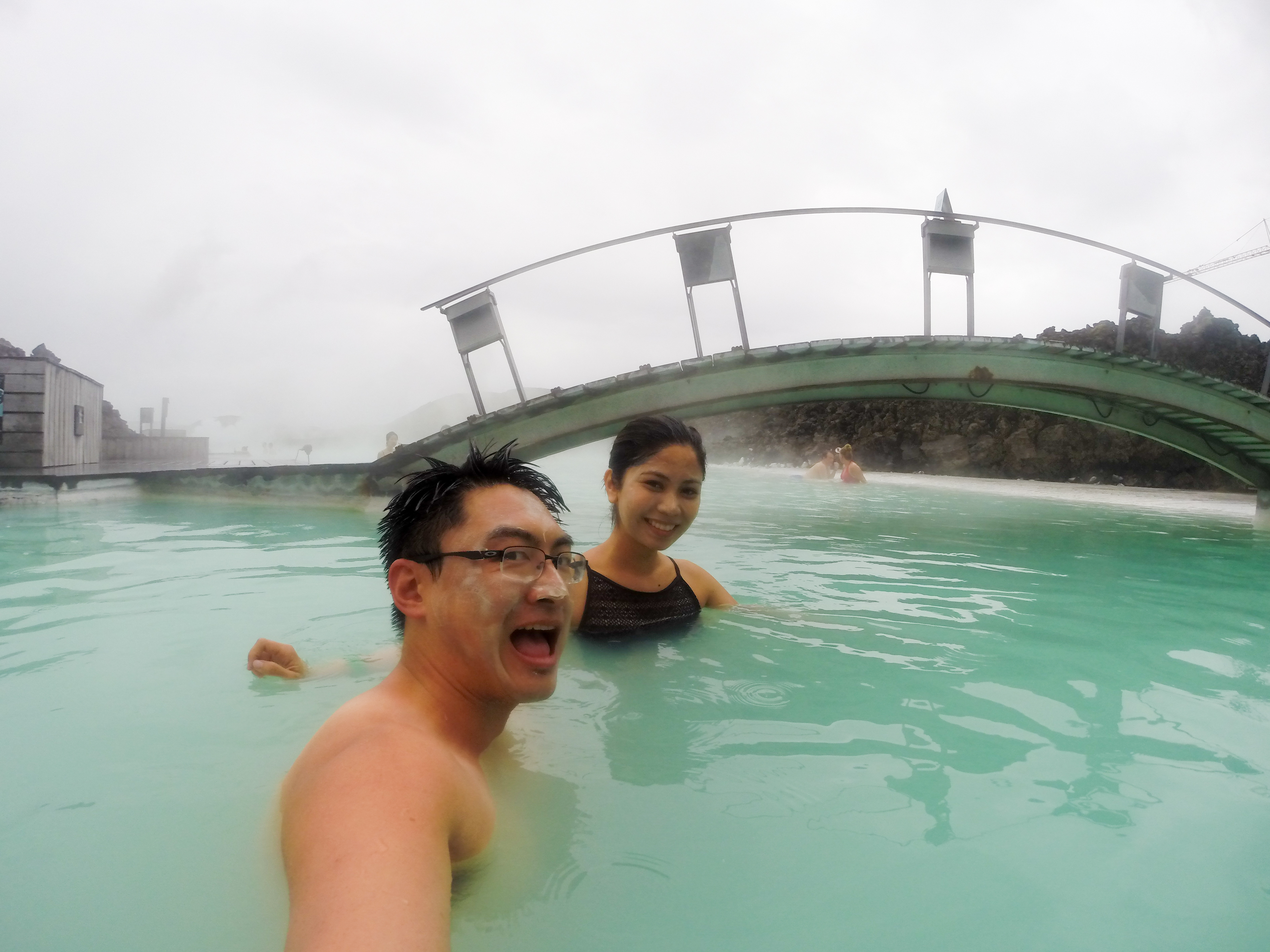 Linger Abroad with us!
Subscribe to get our latest content by email. Just travel, no spam.