Like most visitors of Iceland, one of the things we wanted to experience was to see the Aurora Borealis, commonly known as the Northern Lights. We were only visiting for three days, so we were going to just visit different locations and just hope that we would find the lights at night.
On our first night in Reykjavik, we did go set out to see if we could find the Northern Lights. Guided by our Aurora forecast, there was supposed to be decent activity and clear skies outside of the city. We did have clear skies, but there was no light activity…at least, to the naked eye. Fortunately, I brought my Sony A7s, a mirrorless camera with incredible low-light capabilities that can literally help you see in the dark. Using the live viewfinder, we could see that there were faint trails of the Northern Lights in the sky. Excited that the lights were there, we found a spot to wait and see if the activity would intensify. But after two hours, it stayed mostly the same and we needed to get some sleep. While it was cool to know that it was there, it wasn't quite what we'd hoped for.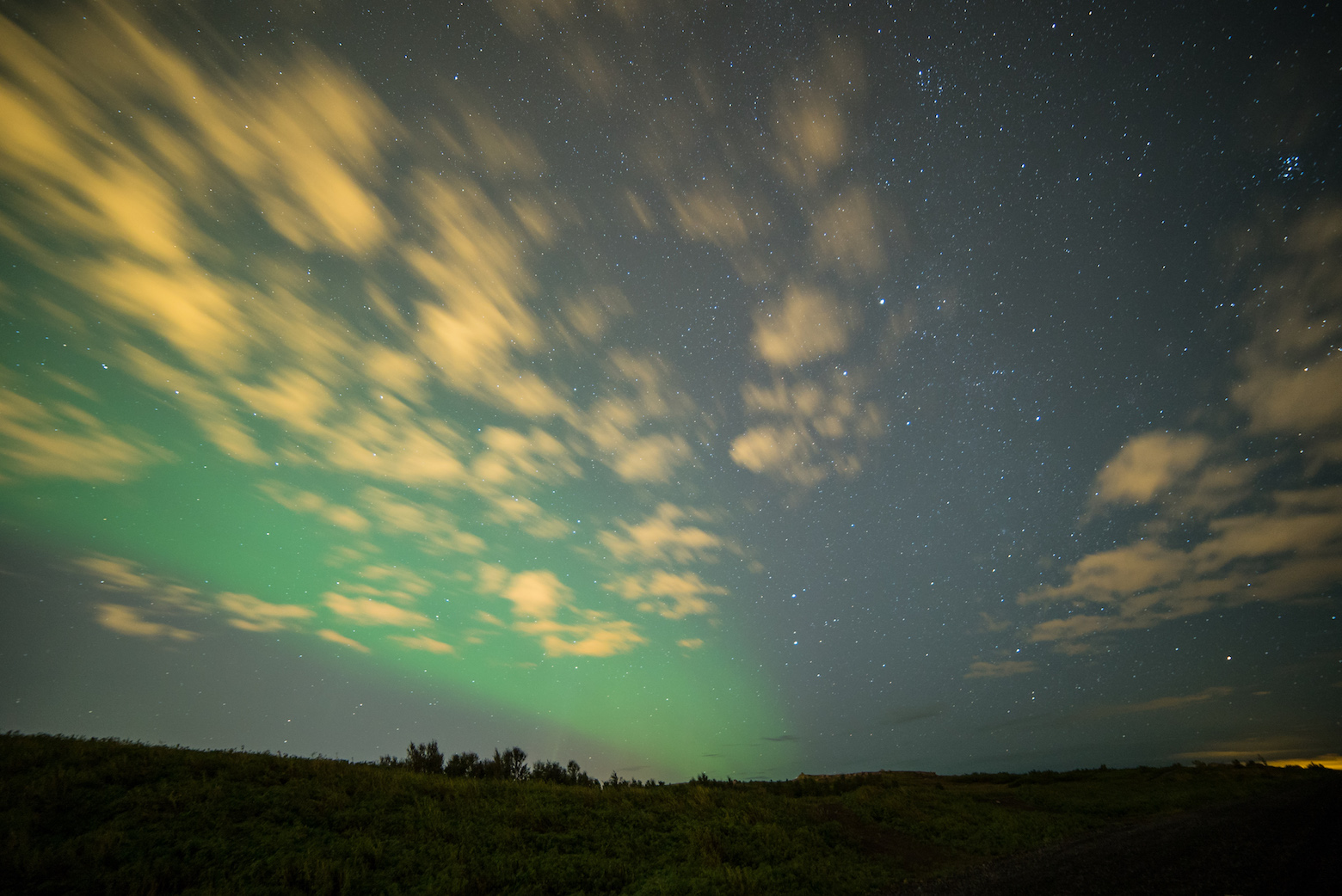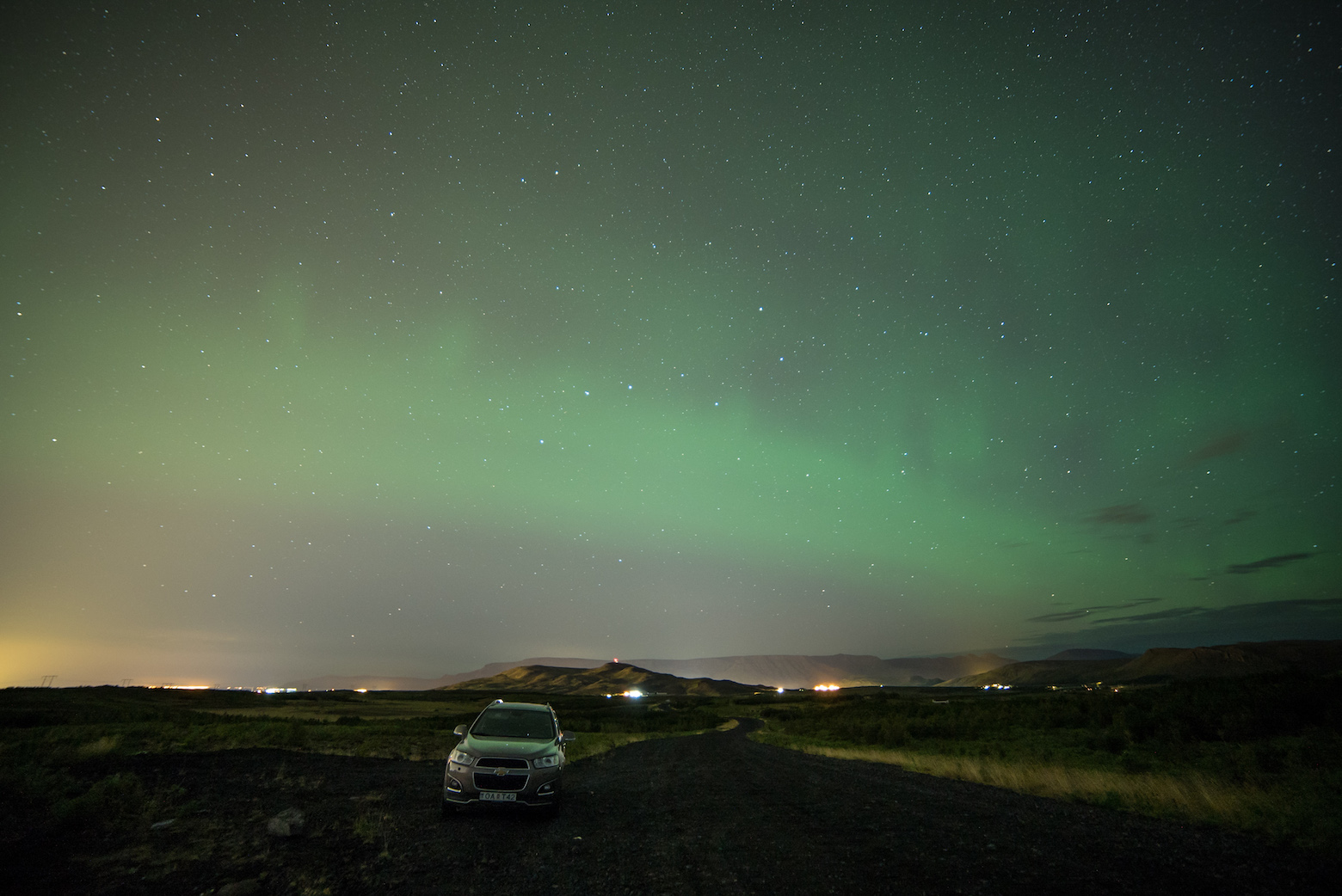 The following day, we drove around the Golden Circle to visit some of Iceland's main attractions. After seeing as much as we could during the daytime, we were heading back to Reykjavik and hoped we'd see the Northern Lights on the way. Our Aurora forecaster didn't predict any strong activity so we weren't going to expect too much. Still, I had my camera out with the live viewfinder to help us try and detect any light activity.
Sure enough, the camera was able to see some faint Northern Light activity. We pulled over off the road to a nearby field to see if the light would intensify. After about 30 minutes, the lights did start to become more visible and started dancing around.
Then, all of a sudden, there was a powerful burst of light activity and lit up the sky! For about 4-5 minutes, we watched an incredibly dazzlingly display of the dancing Northern Lights. It was breathtaking watching it constantly change its shape and movements.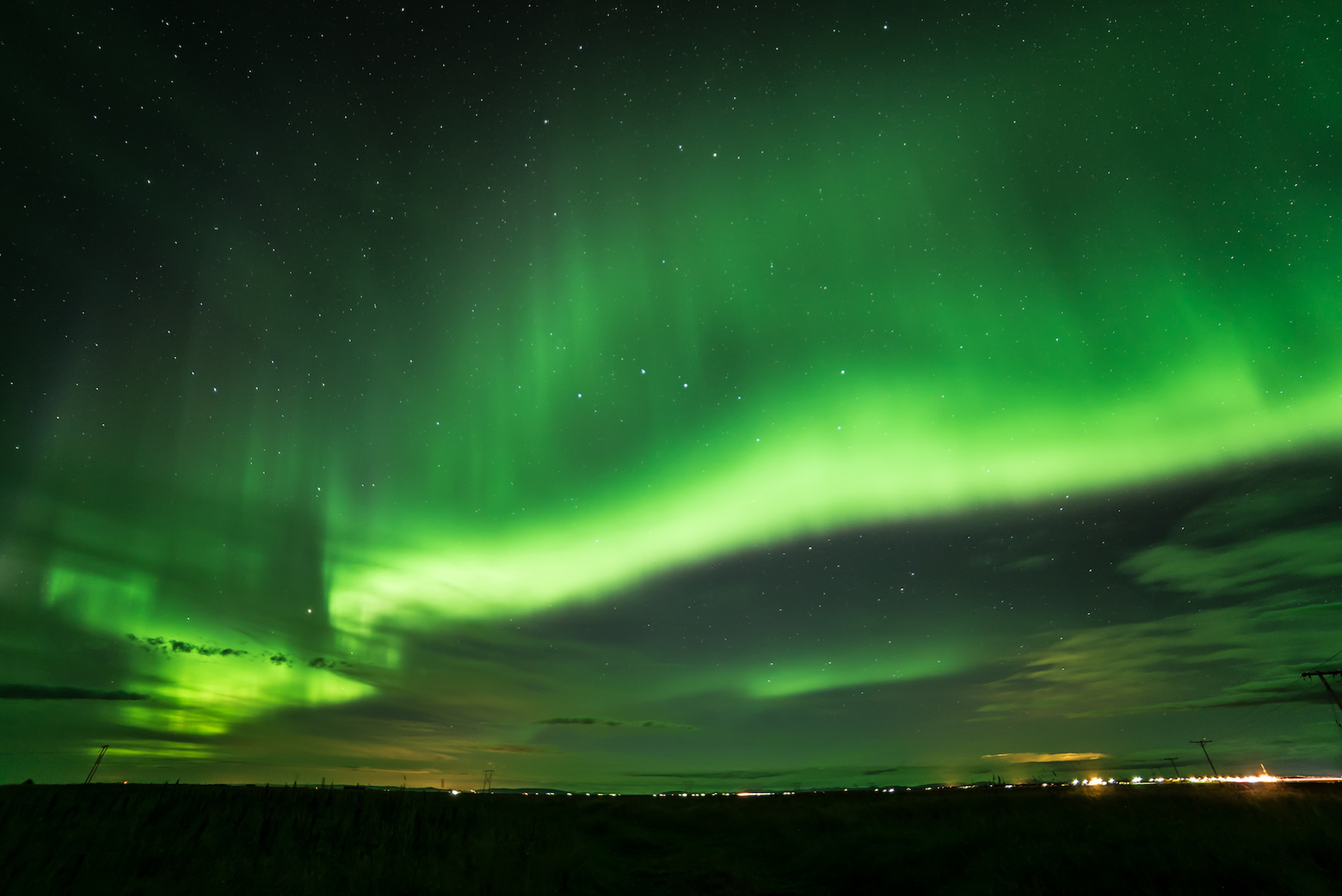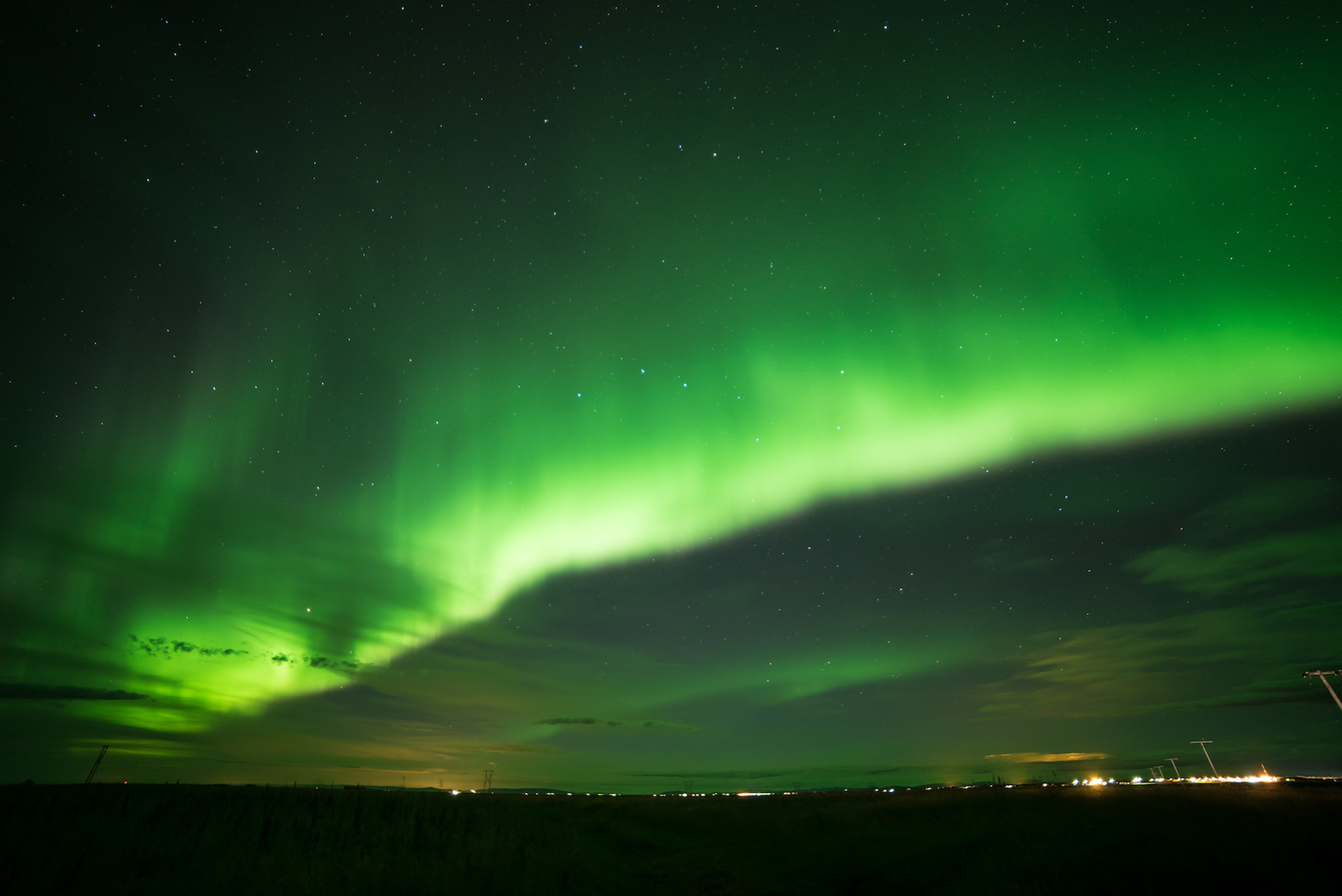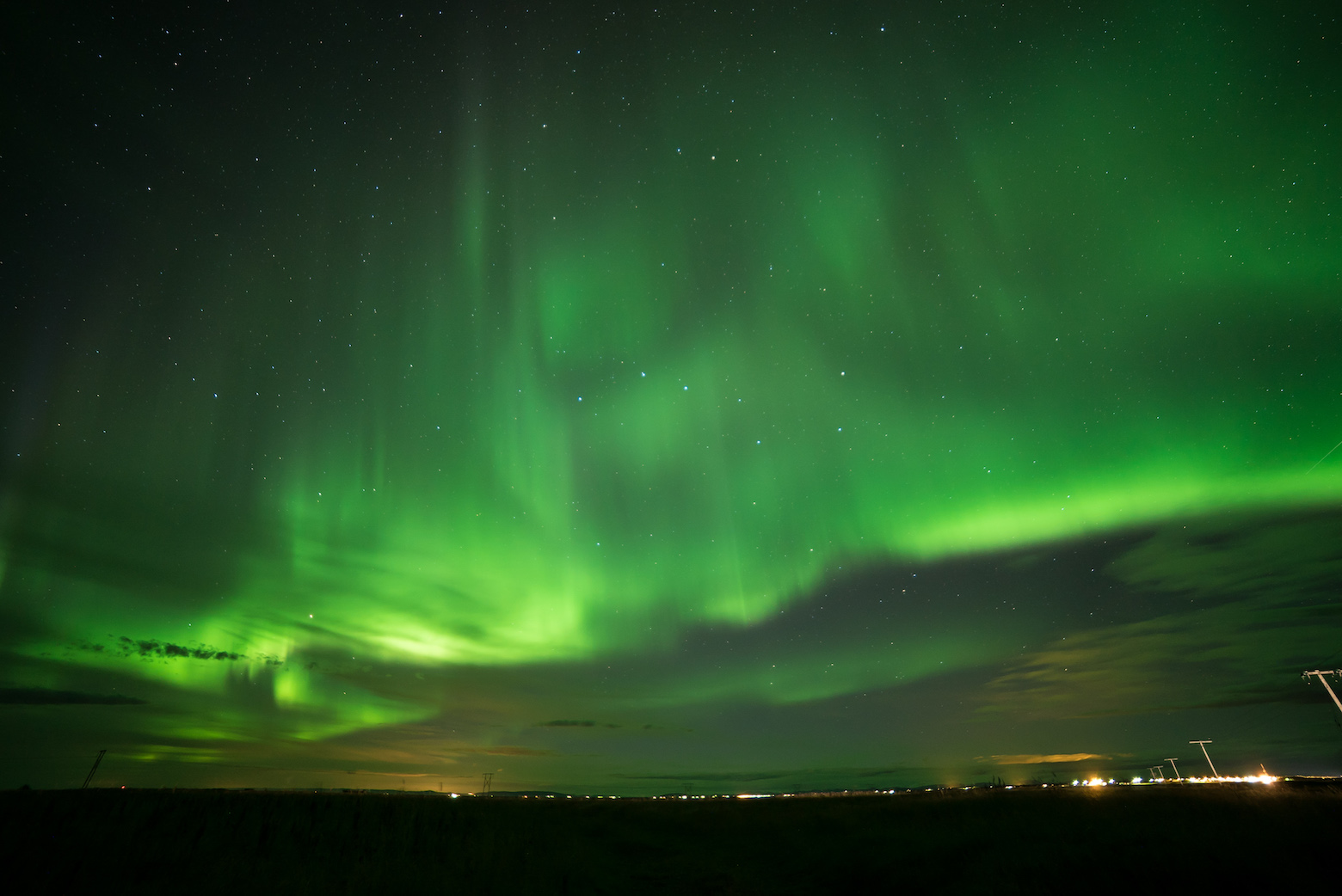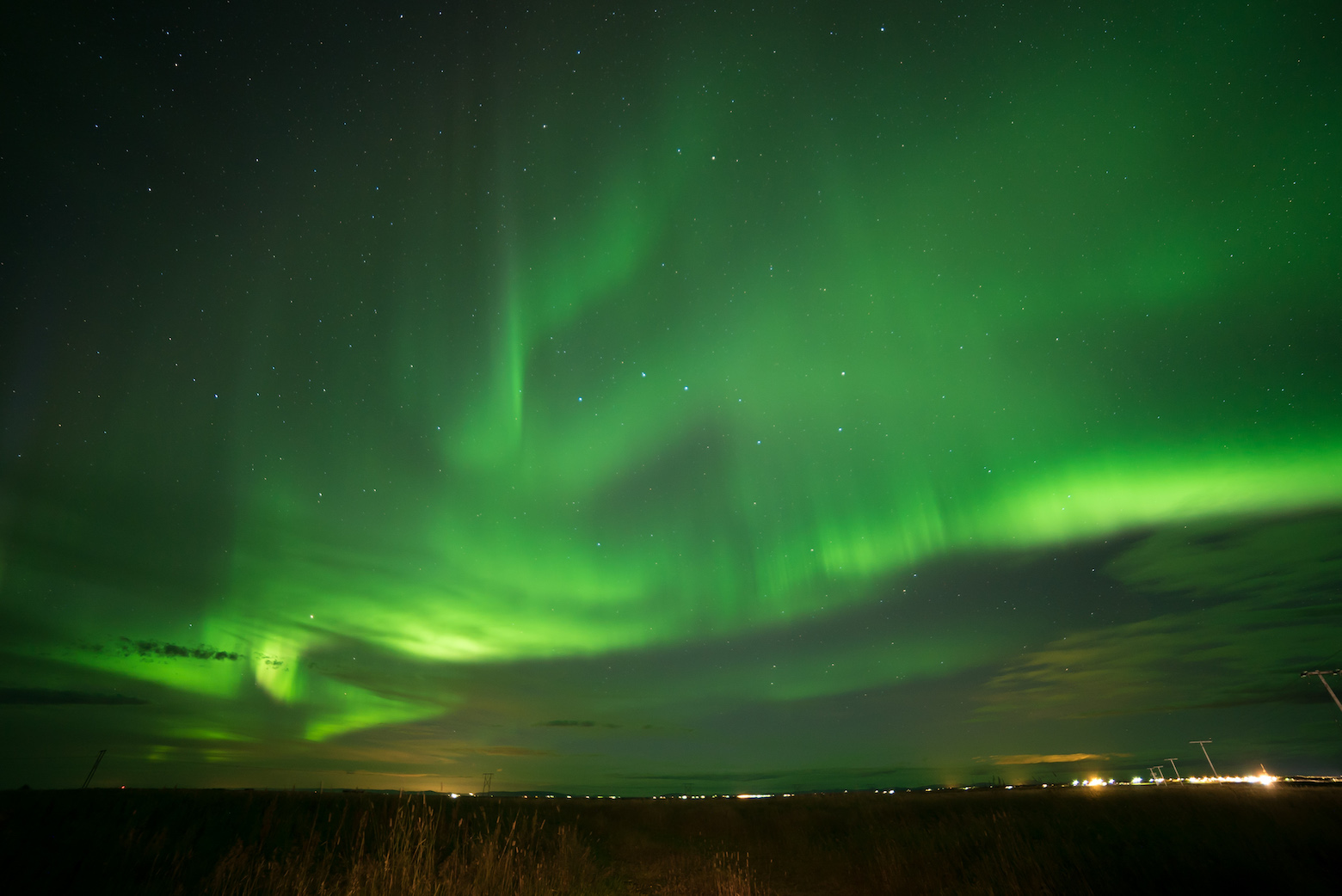 After those glorious few minutes, the lights got less intense but they were still visible to watch while I continued to take photos to create the timelapse below. We watched for another hour before heading back. It was a magical night to remember and really capped a memorable trip. And hopefully, it'll be waiting for us when we go back!
Linger Abroad with us!
Subscribe to get our latest content by email. Just travel, no spam.