No road trip on the Golden Circle route would be complete without visiting Iceland's popular attraction: Gullfoss Waterfall. Nicknamed the "Golden Falls," the water flows in the Hvítá River and forms one of Iceland's most powerful waterfalls. Above the main drop are cascades of smaller falls that leads to the main plunge. Gullfoss splits into two separate falls, the first falls measuring 11 meters and the second measures 21 meters, which dumps the river 32 meter (105 ft) into a canyon. Normally, 30,000 gallons of water flows every second into the canyon, but can produce up to 500,000 gallons of water per second!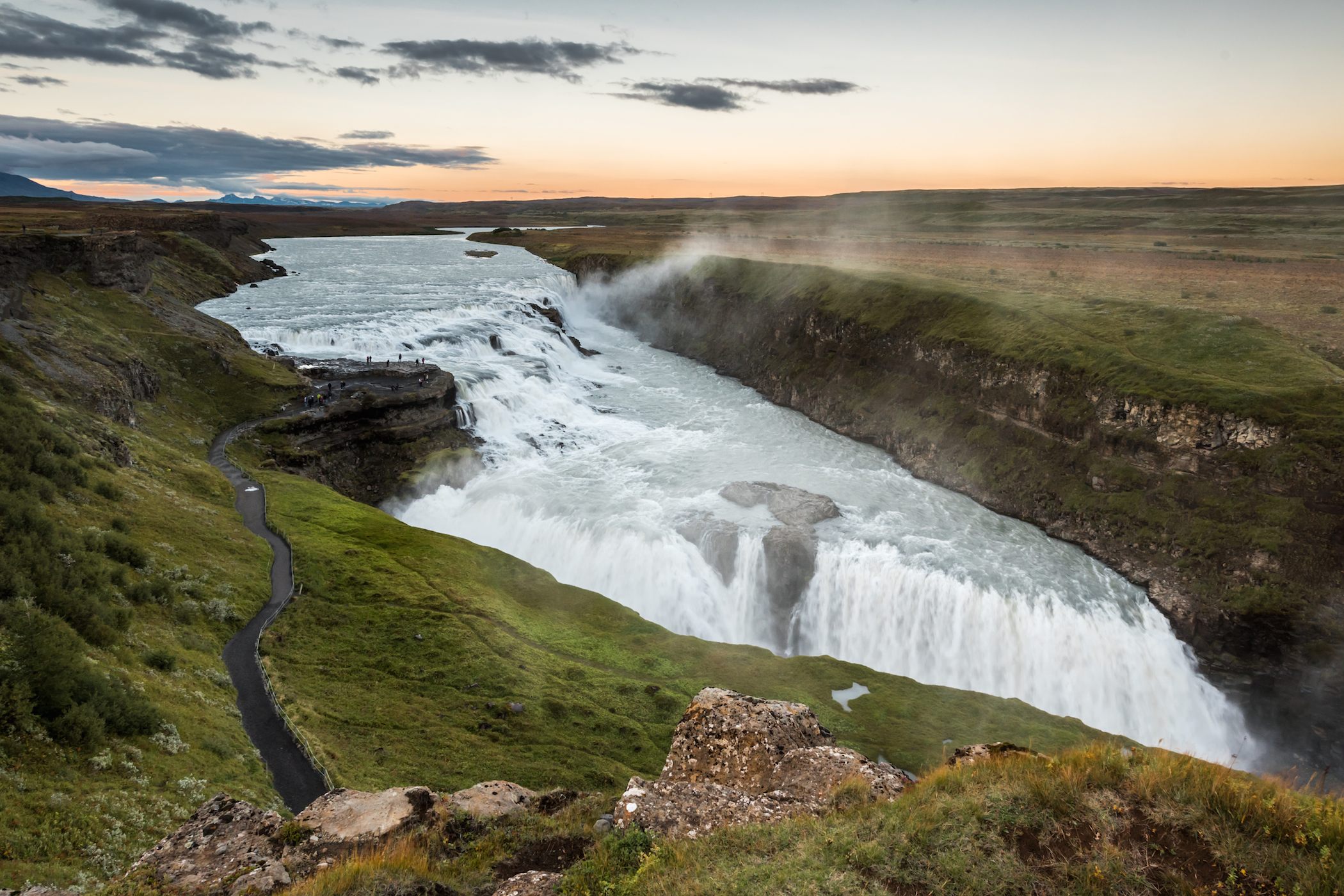 Even where we were several hundred yards away from the drop, we could feel the sheer force of the falls. It was very windy and the waterfall threw cold mist all the way to the parking lot. We saw some other tourists that didn't want to get too close to the falls in fear of getting wetter and cold. Surprisingly enough, it is actually less windy and drier as you get closer to the falls. At the lookout point, you can see up close the smaller cascades and get a closer look of the main drop. You can also go to the upper viewpoint, which has a spectacular view of the vast landscape that surrounds the falls. Rainbows are frequently seen over the falls on sunny days.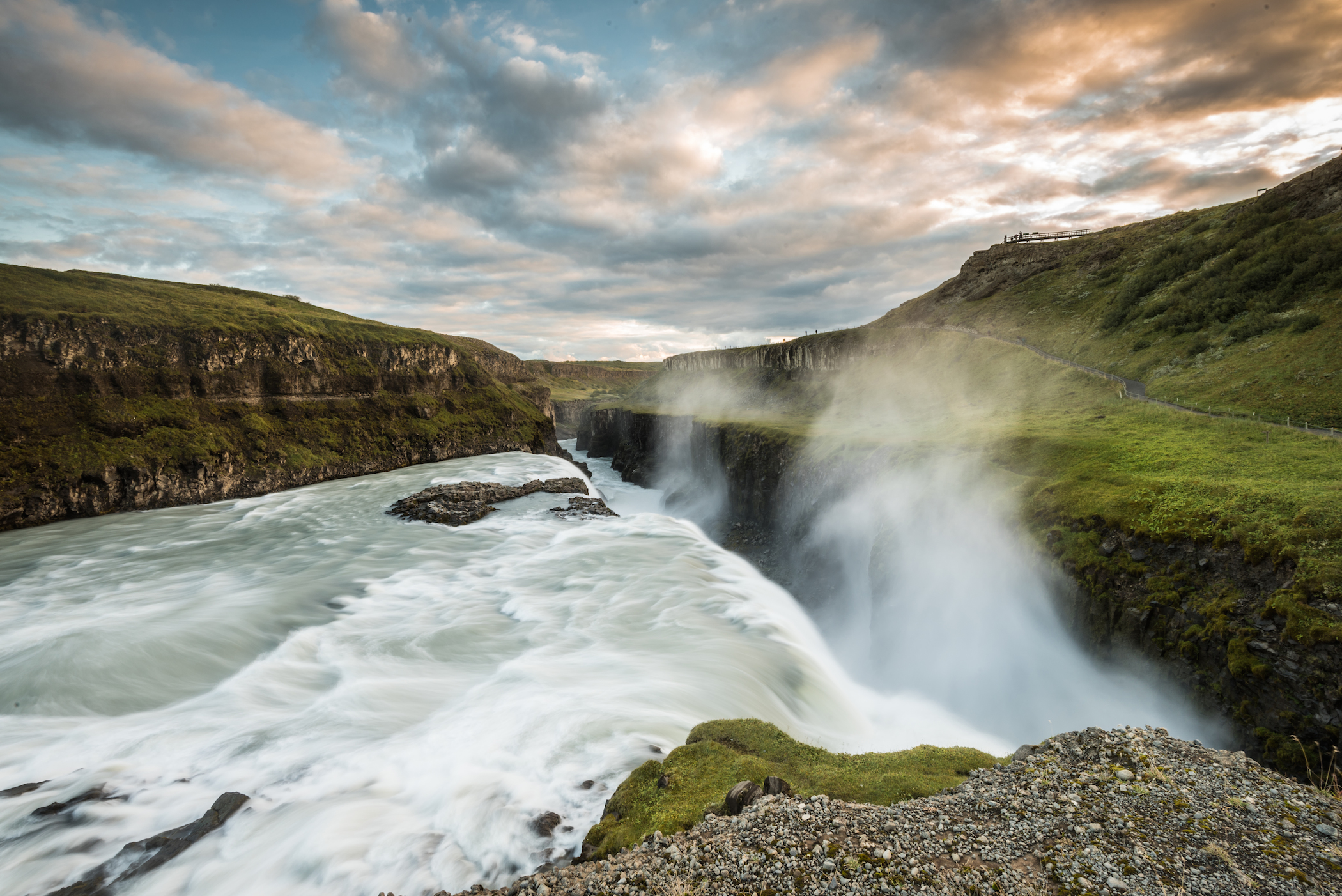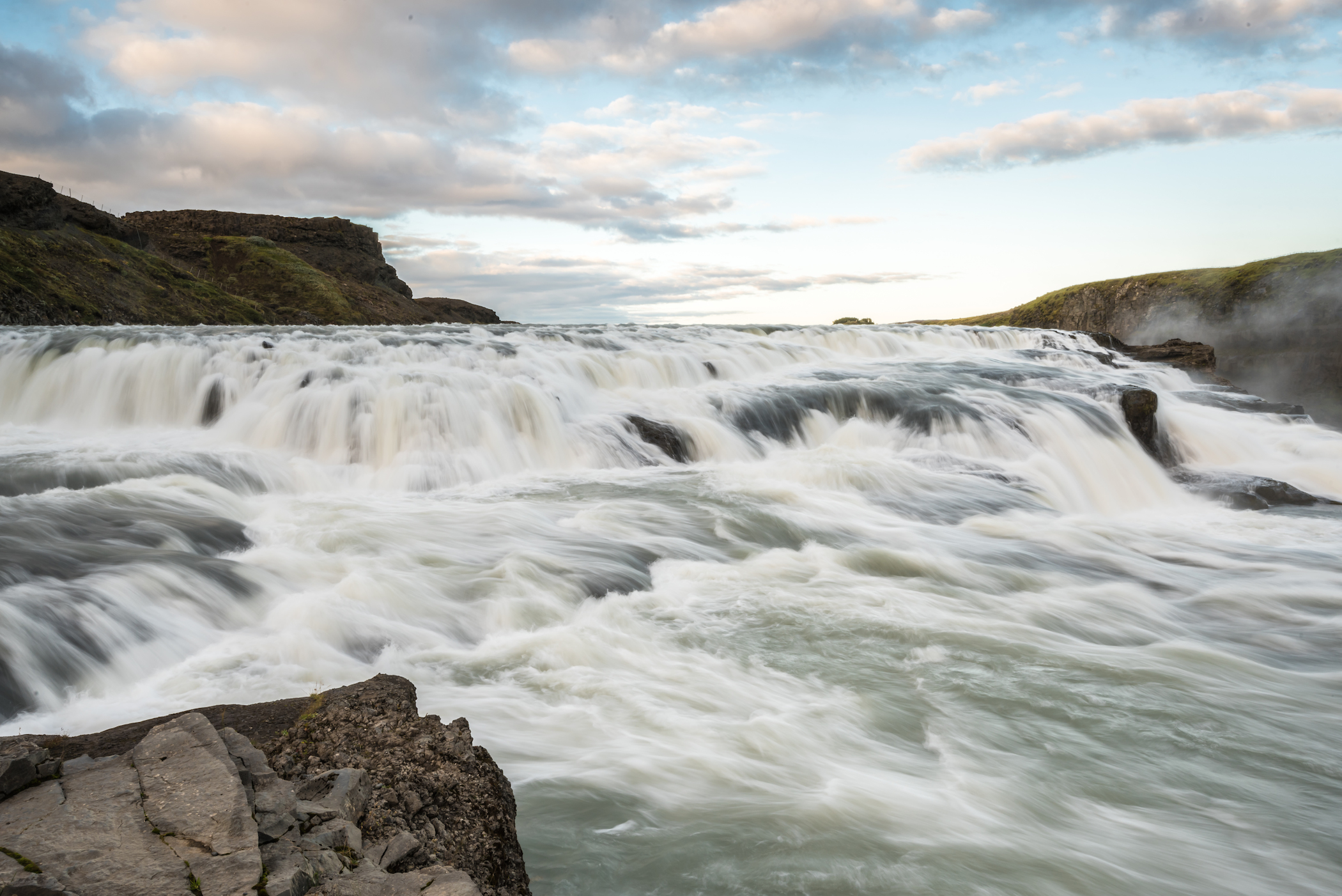 Gullfoss may not exist today if it weren't for Sigríður Tómasdóttir, who is the daughter of Tómas Tómasson. Investors had looked into creating a hydroelectric power plant to harness the power of the falls, which would have effectively destroyed Gullfoss. Legend has it that Sigríður was so determined to protect the falls that she threatened to throw herself into the falls to save Gullfoss. Her protests did help prevent the plant from being built, although another major factor the plant didn't get built was due to lack of funding from investors. The falls are now protected and a memorial of Sigríður Tómasdóttir sits above the falls.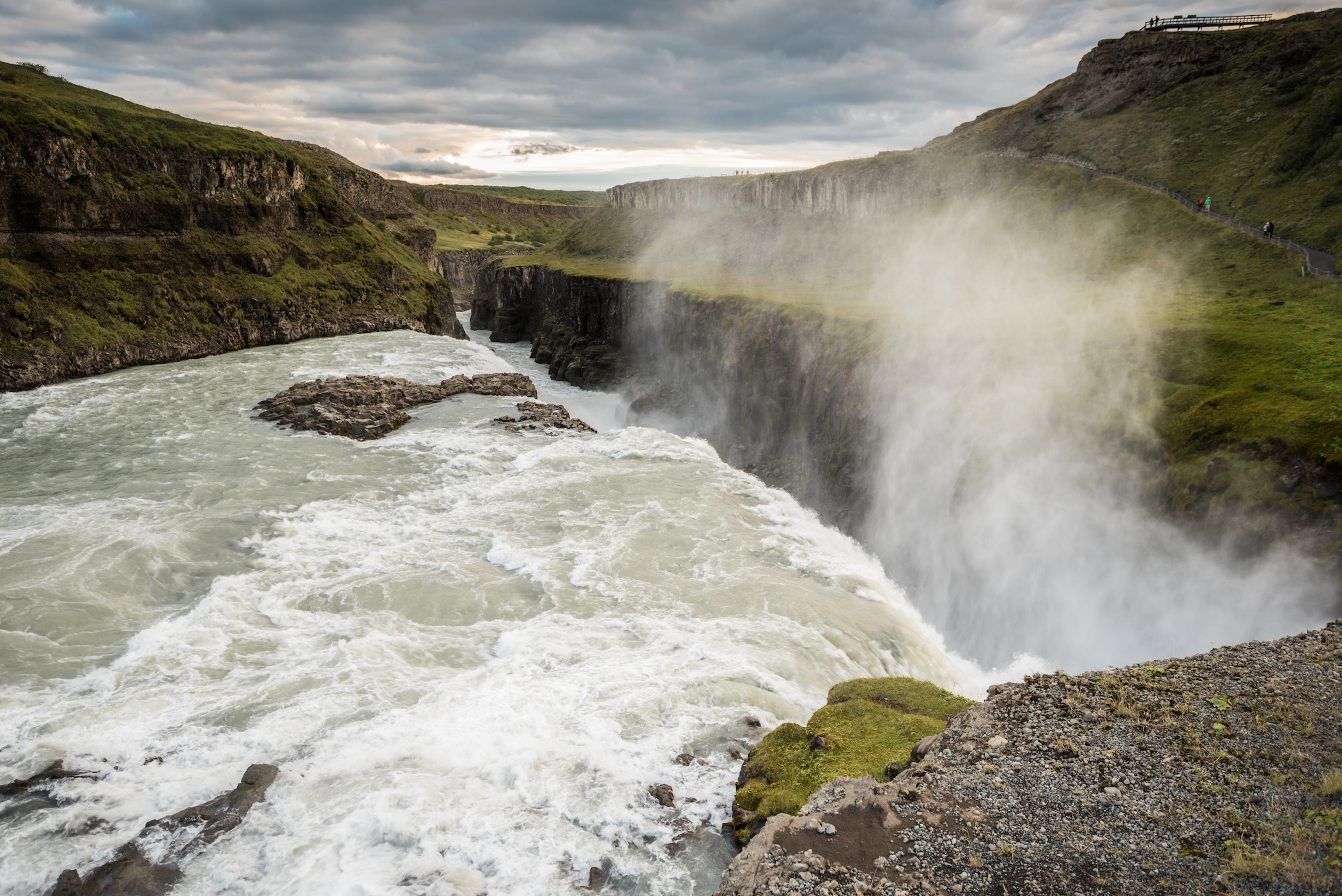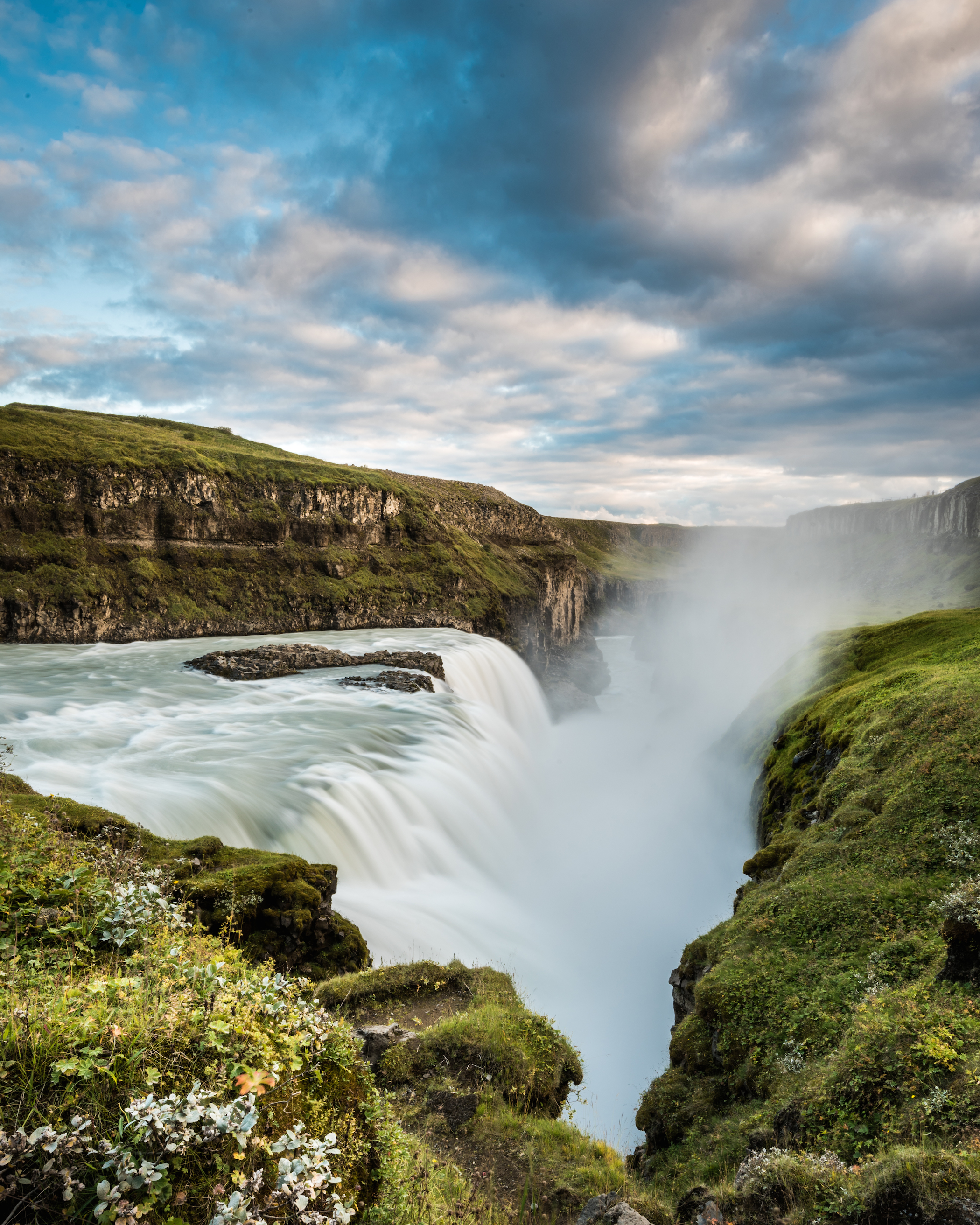 Needless to say, Gullfoss is truly an amazing site to visit and experience. Check out the short video clip below to see and hear the force of Gullfoss: